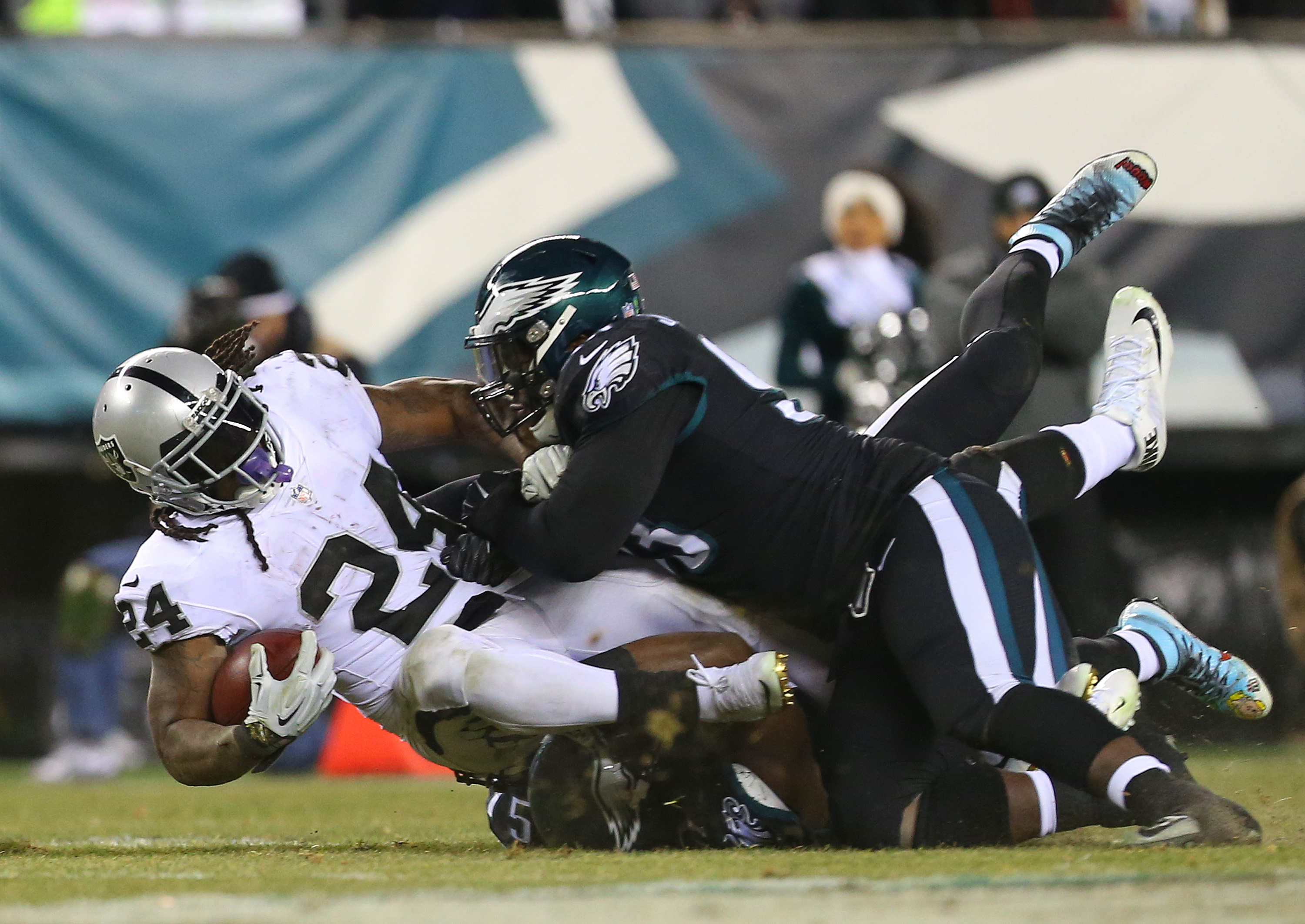 It's no secret that the National Football League's television ratings have taken a sack this season. Though ESPN's Monday Night Football is up slightly compared to 2016's shaky overall numbers, both NBC's Sunday Night Football and the rotating Thursday Night Football have seen dramatic dips. Overall, the NFL's viewership is down nearly 10 percent compared to last season. This is not what the networks had hoped for when they shelled out roughly $2 billion per season for broadcast rights.
So why amid a significant ratings dip would the NFL cancel the final primetime Sunday Night Football matchup of the year? It appears as if the league is concerned that the 8 p.m. game would feature another tumble down the scale.
Football fans know that the final Sunday night game of the season typically features two playoff contenders or at least one team fighting for a post-season berth. Normally, these games are competitive, entertaining and have meaningful implications at stake. However, none of this season's Week 17 contests fit that criteria so in an effort to avoid another low-quality game that sinks in the ratings, the NFL has decided to scrap the broadcast all together. This isn't unheard of, but it is highly unlikely.
All seven games at 1 p.m. and the nine scheduled for 4:25 p.m. will appear on CBS and Fox as planned.
"We felt that both from a competitive standpoint and from a fan perspective, the most fair thing to do is to schedule all Week 17 games in either the 1 p.m. or 4:25 p.m. ET windows," NFL's Howard Katz said in a statement, per TheWrap. "This ensures that we do not have a matchFootball on New Year's Eve that because of earlier results has no playoff implications for one or both of the competing teams."
Here is the final Week 17 schedule:
The NFL's decision to spare themselves a viewership loss rather than broadcast a final game says a lot about the ratings dip overall. Though the NFL still leads its respective timeslots—Sunday Night Football is still averaging around 18 million viewers, after all—it's clear that fans have increasingly tuned out over the last two seasons. There have been some whispers that ESPN may not even extend its rights to Monday Night Football when its contract expires in 2021.