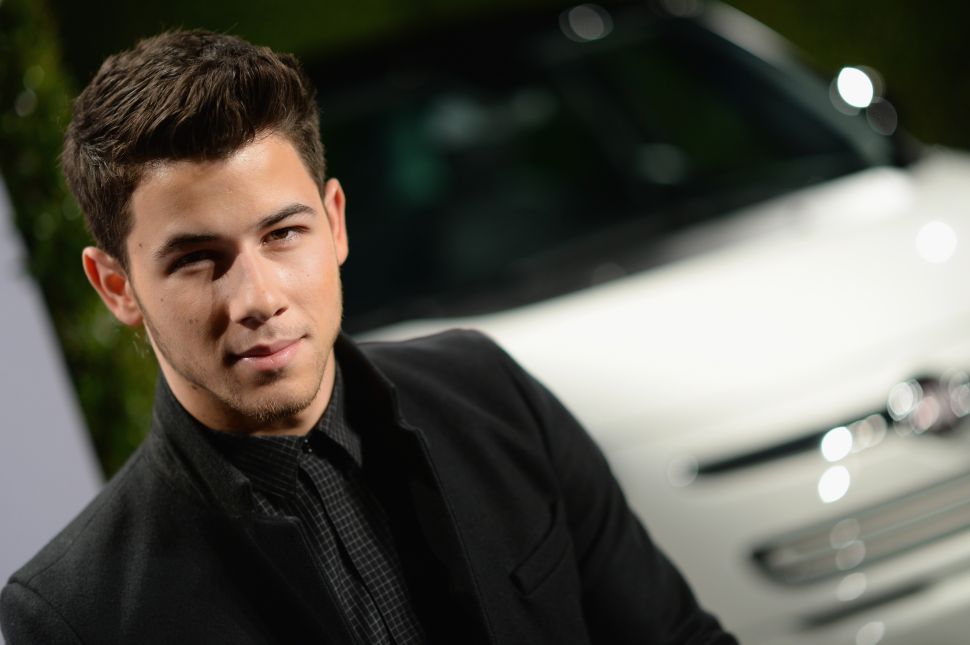 Nick Jonas doesn't just want to be a popular musician, he also wants to be a popular actor. While we have to give credit to Harry Styles for the good job he did in his small role in Dunkirk, it's not easy to making the transition from music to screen. So excuse us for being dubious when Jonas says he wants to take on an iconic superhero role in a planned upcoming blockbuster.
As many movie fans already know, Ben Affleck's time as Batman in Warner Bros.' DC Extended Universe appears to be coming to a close. Rumors have swirled that a potential recasting is on the way (Jake Gyllenhaal, anyone?), but WB can also fill the Dark Knight void with another familiar character: Nightwing. A former Robin, Dick Grayson's Nightwing is a popular comics character who already has his own solo film planned at WB and Jonas is publicly lobbying for the chance to portray him.
"I'd be super down for this," the 25-year-old told Comicbook.com. "I didn't know there was people vying for me to play this role but keep the chatter alive people! If you vote for me, maybe they'll cast me in it! And then, I don't know, I'll thank you all later."
As with every major superhero role recently, Twitter users have been active with fan casting. When it comes to the adult version of Robin, dozens of names have been thrown out, including Jonas and Riz Ahmed. Personally, we prefer the latter, though Dev Patel and Kit Harington are also interesting choices that have been mentioned.
Sadly, it's unknown if the Nightwing movie will ever actually happen. The box office failure of Justice League puts Warner Bros.' entire DCEU in jeopardy going forward. As of right now, the only film that is definitely hitting theaters is Aquaman, which has already completed principal photography, though Wonder Woman 2 is about as safe of a bet as it gets.
And although The LEGO Batman director Chris McKay has been tapped to helm Nightwing, it's just one of many Bat-adjacent projects that are up in the air at the moment. WB also has mentioned plans for Matt Reeve's The Batman, Joss Whedon's Batgirl, Gotham City Sirens, a Joker/Harley Quinn movie, a Harley Quinn standalone film and Suicide Squad 2.
Right now, all fans can do is wait and see.