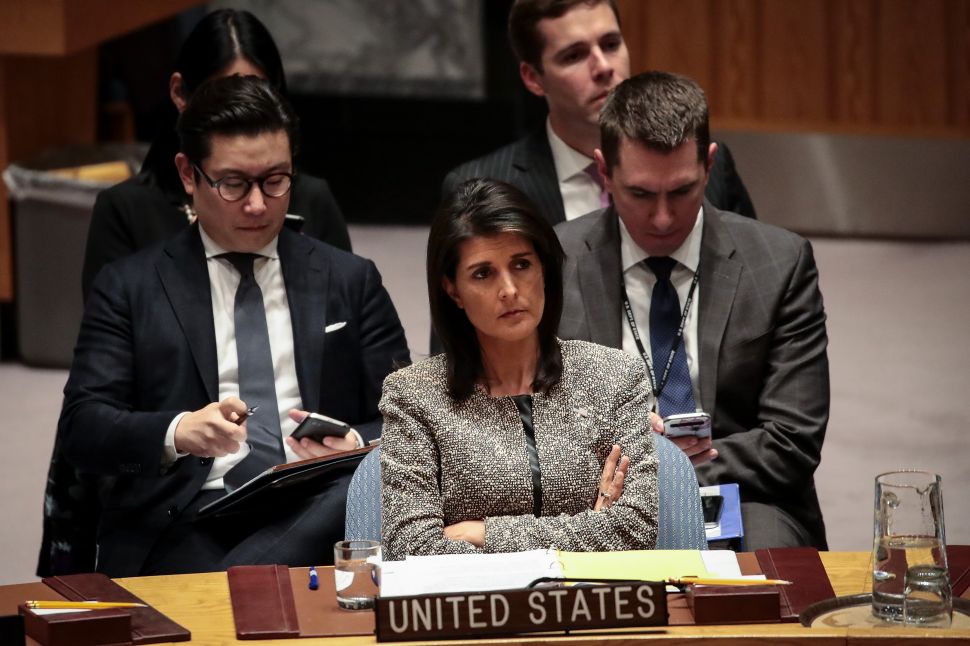 #MeToo has sparked a feud with global ramifications between President Donald Trump and U.S. Ambassador to the United Nations Nikki Haley. During a Sunday interview on CBS' Face the Nation, Haley applauded the women who came forward to share their experiences dealing with sexual harassment. When asked about allegations against the president, Haley doubled down on her support for women.
"Women who accuse anyone should be heard. They should be heard, and they should be dealt with," said Haley. "And I think we heard from them before the election. And I think any woman who has felt violated or felt mistreated in any way, they have every right to speak up."
White House sources told AP News that Haley's comments infuriated the president. Sources at the State Department also confirmed to Vanity Fair that Haley was positioning herself as a strong voice on women's issues while distancing herself from the White House.
"With what must be lofty ambitions, her perch in [New York] gives her a platform to engage in international policy and strengthen her street cred while remaining far from the ever-erratic Trump vortex," one State Department staffer told the outlet. "Indeed she gets high marks for growing into the position and has now earned the respect of her colleagues in Foggy Bottom."
Just as New York Senator Kirsten Gillibrand was willing to buck the Democratic Party by demanding the resignations of two prominent lawmakers accused of sexual misconduct, Haley has broken with Trump's messaging to stake her own narrative. Though it's sometimes wise to defy one's superior to gain their respect, Haley tows a fine line in doing so publicly. From her New York perch, the ambassador can leverage the vantage point to new heights or distort it into a sneer that brings the whole structure crashing down.