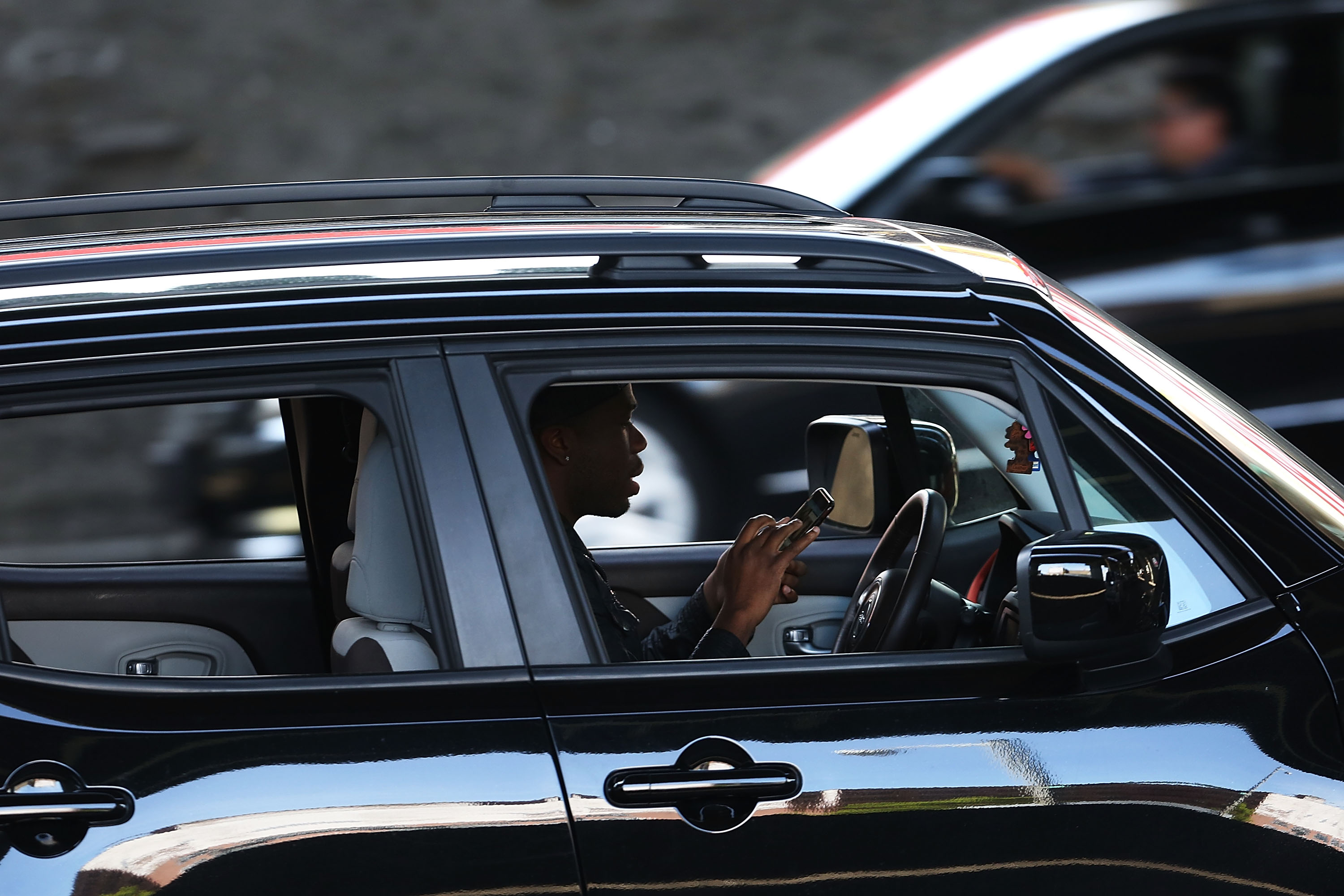 Distracted drivers on New Jersey roads could soon face increased fines for cell phone use near a school or school crossing if a bill (A5333) sponsored by Assemblyman John McKeon (D-Morris) makes it through the Legislature and is signed into law.
Current New Jersey law imposes fines of $200 to $400 for a driver's first distracted driving offense. That figure increases to up to $600 for a second offense and $800 for a third offense. But it doesn't differentiate between driving on normal roads or near schools. If McKeon's bill becomes law, those fines will jump for distracted drivers who operate their vehicles within 1,000 feet of school property or through a school crossing. First offense penalties would be up to $600 with two license points and would increase to $800 and three license points for a second offense and $1,000 and four license points for a third offense.
Under McKeon's bill, which was introduced in the Legislature on Wednesday, drivers may use a hand-held wireless telephone only if "the operator has reason to fear for his life or safety" or to report a serious road hazard.
Another bill moving through the Legislature would create Distracted Driving Task Force in New Jersey, an effort by legislators to assess risky behind-the-wheel behaviors in the state and determine recommendations for eliminating them. The bill (S150) unanimously cleared the Senate in early December. It will likely head to the Assembly for a vote early next year and could be one of the last pieces of legislation Gov. Chris Christie signs into law before he leaves his seat in mid-January.
The New Jersey Division of Highway Traffic Safety estimates that distracted driving contributed to over 800,000 collisions in the state between 2010 and 2014.
If signed into law, the bill would create a 13-member task force to determine recommendations for the New Jersey governor about reducing cell phone use while driving. The governor would appoint three public members, the Senate president would appoint one and the Assembly speaker would appoint another. The remaining members would be various transportation officials, the superintendent of police and two prosecutors.
Two other legislators –Democratic Assemblymen John Wisniewski (D-Middlesex) and Nick Chiaravalloti (D-Hudson)– introduced legislation last year that would expand the definition of distracted driving to include activities that in any way interfere with the safe operation of a vehicle. That bill got significant attention in 2016 for potentially expanding distracted driving to include activities like eating, drinking or smoking behind the wheel. That distracted driving bill has since stalled but could re-emerge during lame duck
BESbswyBESbswyBESbswyBESbswyBESbswyBESbswyBESbswyBESbswyBESbswyBESbswyBESbswyBESbswyBESbswyBESbswyBESbswyBESbswyBESbswyBESbswyBESbswyBESbswyBESbswyBESbswyBESbswyBESbswy
The Legislature is in recess until after the New Year but the two weeks following the holidays will feature a frenzied legislative schedule as lawmakers attempt to push through legislation like the distracted driving bills before the new administration enters office.