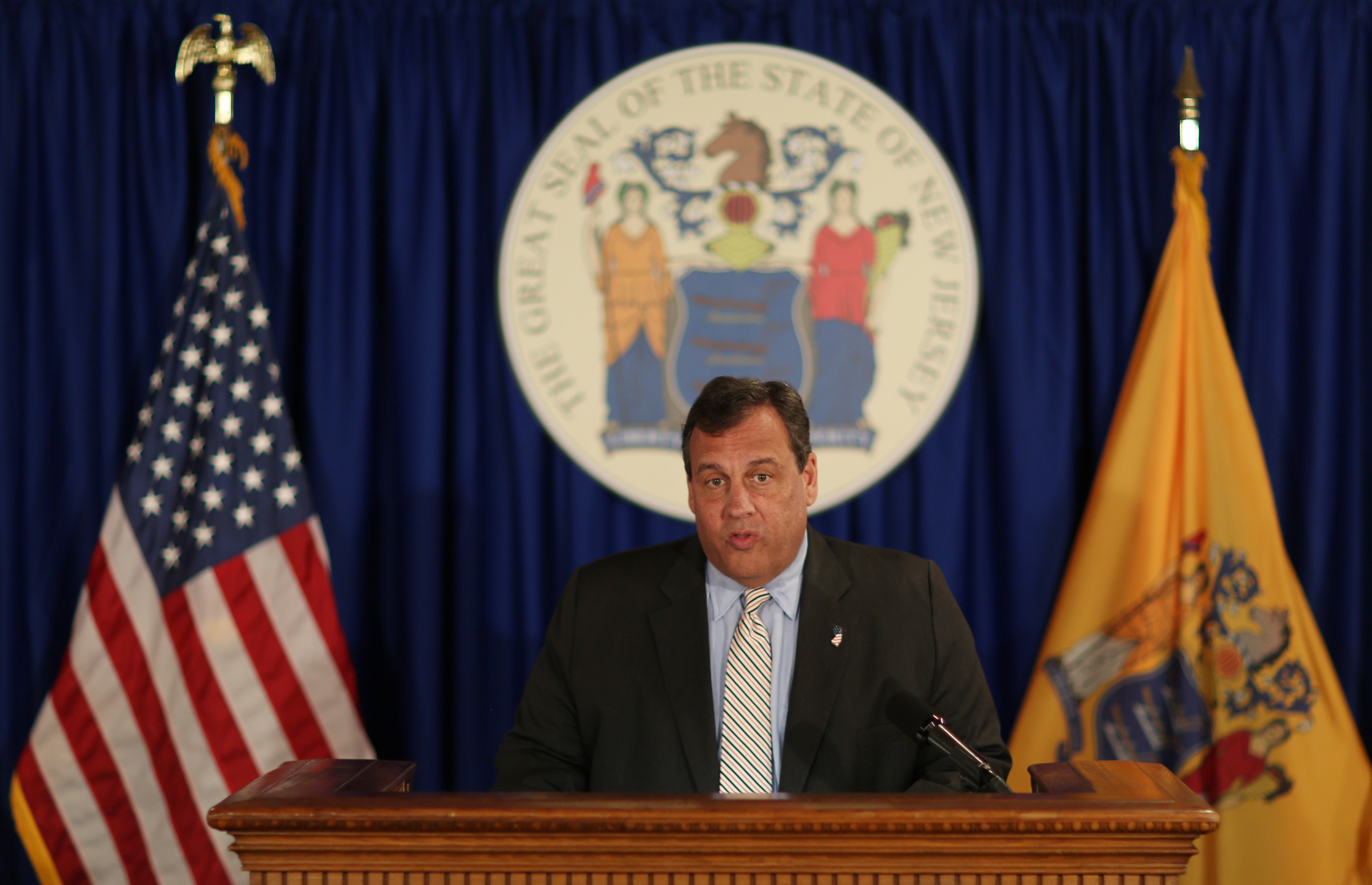 Gov. Chris Christie signed three bills into law on Wednesday to make it easier for criminal records to be expunged.
The legislation would increase the number of convictions that can be expunged, reduce the waiting period to expunge a juvenile record and prohibit employers from discriminating against job applicants who have expunged records. "We need to give those who have truly earned forgiveness the chance to be forgiven," Christie said.
The governor could sign a bill that would force ratepayers to bail out New Jersey's nuclear power plants. The bill is being fast-tracked through the lame duck Legislature and on Wednesday cleared Senate and Assembly panels during a marathon hearing.
And Governor-elect Phil Murphy announced he will nominate Diane Gutierrez-Scaccetti to be New Jersey's next Commissioner of Transportation. He said the state's infrastructure is in "crisis" and vowed to turn NJ Transit around.
Quote of the Day: "The answer is we're not there yet." — Governor-elect Phil Murphy on whether he will have to hike NJ Transit fares.
Lame Duck Nuclear Subsidy Bill Clears Senate, Assembly Committees
New Jerseyans could see their electric bills rise by up to $41 a year to subsidize nuclear power under a bill sailing through New Jersey's lame duck Legislature.
Christian Hetrick, Observer Read more
As GOP Tax Plan Heads to Trump, Phil Murphy Promises to Fight Back in NJ
The House and Senate have both passed the GOP tax plan, an unpopular initiative among many in New Jersey including Gov.-elect Phil Murphy, who said on Wednesday that he plans to push back against changes to the tax code that could impact New Jersey residents.
Alyana Alfaro, Observer Read more
Murphy to Nominate Gutierrez-Scaccetti as Head of NJ Department of Transportation
Gov.-elect Phil Murphy announced on Wednesday that he will nominate Diane Gutierrez-Scaccetti to be New Jersey's next Commissioner of Transportation, assigning her to oversee high-level infrastructure projects including a reassessment of NJ Transit and oversight of the Gateway tunnel project that will connect New York and New Jersey.
Alyana Alfaro, Observer Read more
Murphy light on details as he pledges to fix 'national disgrace' at NJ Transit
Gov.-elect Phil Murphy, announcing his choice on Wednesday to lead the Department of Transportation, said the state's infrastructure is in "crisis." He called NJ Transit a "national disgrace," and vowed to "turn it upside down and shake it up, so we can make it right again."
Politico Read more
Christie signs bills to help former convicts clear records, get jobs
Gov. Chris Christie on Wednesday signed a trio of bipartisan bills that will make it easier for those convicted of minor crimes to expunge their records and apply for jobs.
NJ.com Read more
Christie calls for property tax write-off on state returns
Gov. Chris Christie has less than a month left in office, but he's proposing allowing letting New Jersey taxpayers write off their property taxes on state returns in light of Congress' newly passed tax package.
Associated Press Read more
Tax bill heading to Trump's desk that even Republicans say could hurt New Jersey
The tax bill Congress was working to send to President Donald Trump's desk on Tuesday will hurt too many people in New Jersey, according to both Democrats and Republicans in the state's delegation who opposed it.
The Record Read more
Citing states rights, Christie opposes concealed carry gun bill that passed the House
Gov. Chris Christie is no friend to New Jersey gun rights activists.
But Christie, a Republican who's leaving office in less than a month, opposes the NRA-backed "Concealed Carry Reciprocity Act" that passed the House of Representatives earlier this month.
Politico Read more
Christie move will force a big boost in pension price tag for Phil Murphy
A small tweak to New Jersey's pension system made by Gov. Chris Christie's administration could create a huge headache for incoming Gov.-elect Phil Murphy, who will find state and local governments' bills for public worker pensions jacked up by hundreds of millions of dollars.
NJ.com Read more
Making Sense of the Lame Duck Session
Like students cramming for finals, New Jersey lawmakers adopt a frenzied pace toward the end of each two-year session as they make last-ditch attempts at getting bills enacted into laws.
NJSpotlight Read more
Fox News settles another lawsuit, this time with a NJ political consultant
Fox News' parent company has reached a settlement with former contributor Julie Roginsky, a New Jersey political strategist who claimed in a lawsuit that former chairman Roger Ailes was a "sexual predator" who punished her for refusing his advances.
The Inquirer Read more
State says it won't sell or lease Atlantic City MUA to private company
The state announced it will not lease or sell the city's water system to a private company, following more than a year of concern from residents and local activists about the fate of the Municipal Utilities Authority.
Press of Atlantic City Read more