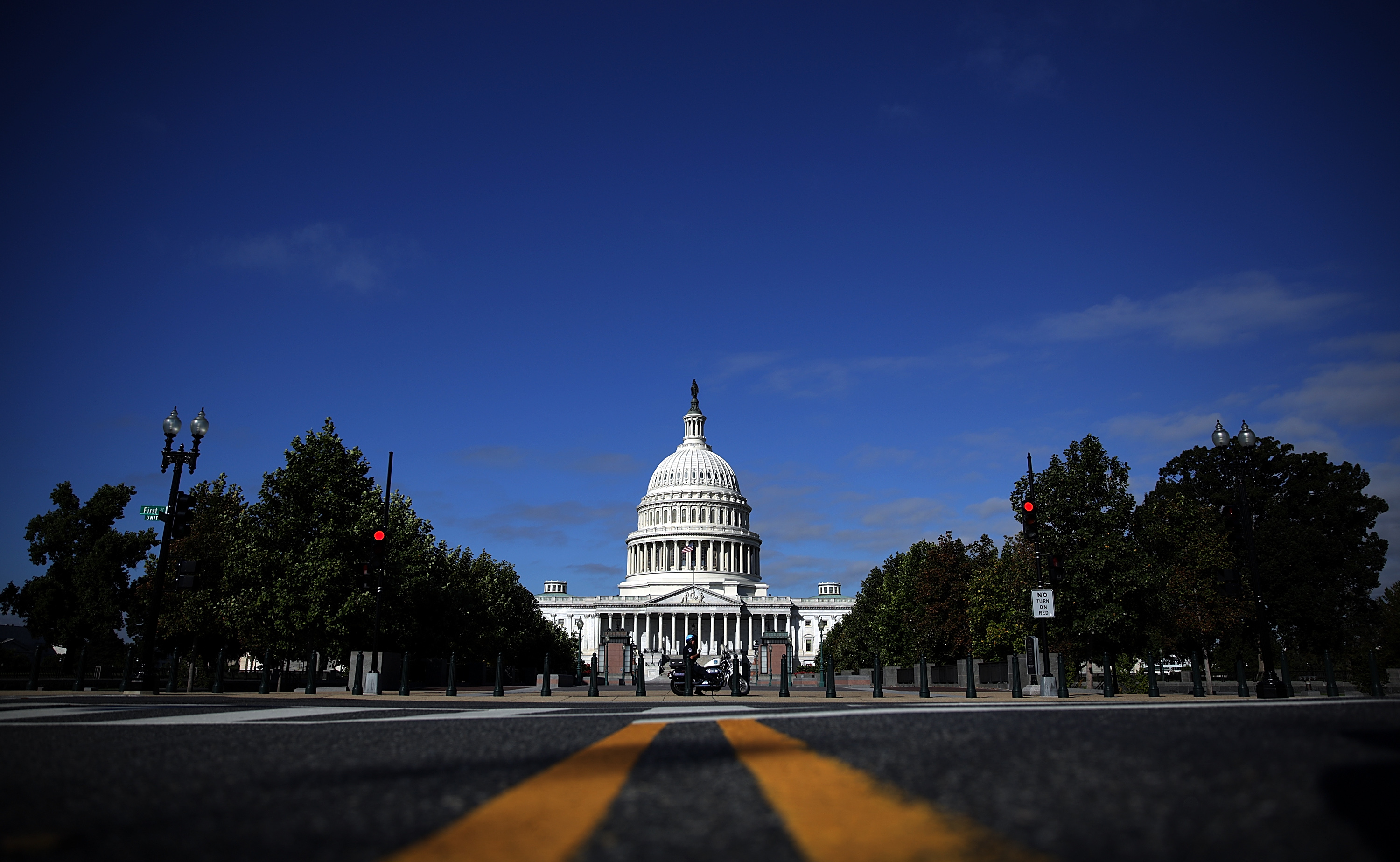 Congressional Republicans struck a deal Wednesday on a federal tax overhaul that includes scaling back the state and local Tax (SALT) deduction.
Party leaders in the House and Senate reached a compromise between competing GOP tax bills. The new bill, which is expected to see final votes in Congress by next week, would cap the SALT deduction at $10,000.
Democrats and Republicans have warned that curtailing the SALT deduction would force New Jersey residents to send more money to the federal government. But Rep. Tom MacArthur (R-3) is continuing to defend the plan. "Yes, it's better for low-tax states. But it's still good for families in New Jersey," he told the Burlington County Times on Wednesday.
Meanwhile, Governor-elect Phil Murphy announced Wednesday that he will nominate Assemblywoman Elizabeth Muoio to be the next state treasurer.
Quote of the Day: "I think it's great that the governor-elect has picked a Christie person to be the attorney general." — Gov. Chris Christie.
Murphy to Nominate Muoio for State Treasurer
Governor-elect Phil Murphy announced Wednesday that he will nominate Assemblywoman Elizabeth Muoio to be the next state treasurer, selecting a rising star in Democratic politics for one of the toughest jobs in state government.
Christian Hetrick, Observer Read more
Trump and Republicans just agreed to gut your property tax break
Congressional Republicans agreed Wednesday to gut the federal deduction for state and local taxes — a major tax break for middle-class families, especially in New Jersey — while giving wealthy Americans a bigger tax cut.
NJ.com Read more
Rep. Tom Macarthur defends support of tax overhaul
U.S. Rep. Tom MacArthur says he's heard the statements from Democrats like Gov.-elect Phil Murphy and senators Cory Booker and Bob Menendez describing the Republican tax overhaul as an atrocity that's likely to bring about economic ruin for New Jersey.
Burlington County Times Read more
NJ Transit paid $4.4 million for empty floor it leased for 2 years
NJ Transit paid $4.4 million to purchase for office space at its Newark headquarters that it had been leasing for two years but did not use, public records show.
The Record Read more
EDA to Issue $400m in State Debt for Controversial Project
Gov. Chris Christie's administration is preparing to issue more than $400 million in new state debt in the remaining weeks before he gives way to Gov.-elect Phil Murphy, with the money earmarked to pay for the construction of several new government buildings, including proposed state offices in Trenton that have been panned by many residents and business owners.
NJSpotlight Read more
Christie says Alabama got it right, sounds off on Murphy transition leaks
The outgoing governor had his eye on issues both national and local, both involving a shift of power. One in the U.S. Senate and the other in the State House.
NJTV Watch
For Trump, a Moment of Defeat but Maybe Not Recalibration
Another aide who came in for finger-pointing primarily from outside the White House on Wednesday was Bill Stepien, the president's political director. Mr. Trump has appeared more open to the need for change, two advisers said, and they anticipated that Mr. Stepien's influence might be diminished by the addition of other aides.
New York Times Read more
The Record's interview with Phil Murphy: 4 quotes
Gov.-elect Phil Murphy sat down on Monday afternoon for his first interview with a newspaper since winning election last month.
The Record Read more
Frelinghuysen GOP challenger moves into Morris, 11th District
Republican Congressional candidate Martin Hewitt fulfilled a campaign promise Tuesday by moving into the 11th District prior to his bid to unseat Rep. Rodney Frelinghuysen in the 2018 primary.
Daily Record Read more
Moran: Could this GOP tax scam be any more shameless?
The Treasury Department houses itself in an enormous fortress in downtown Washington, a building that is stuffed with fleets of professional economists. On Monday, the department presented its much-anticipated analysis of the tax bill that, for better or worse, will reshape the American economy.
NJ.com Read more
Would-be Revel buyers filed for New Jersey casino license
Here's another indication that Atlantic City's former Revel casino may be heading for a sale soon: A Colorado company that plans to buy it has applied for a New Jersey casino license and put up $100,000 for a non-refundable application fee.
Associated Press Read more