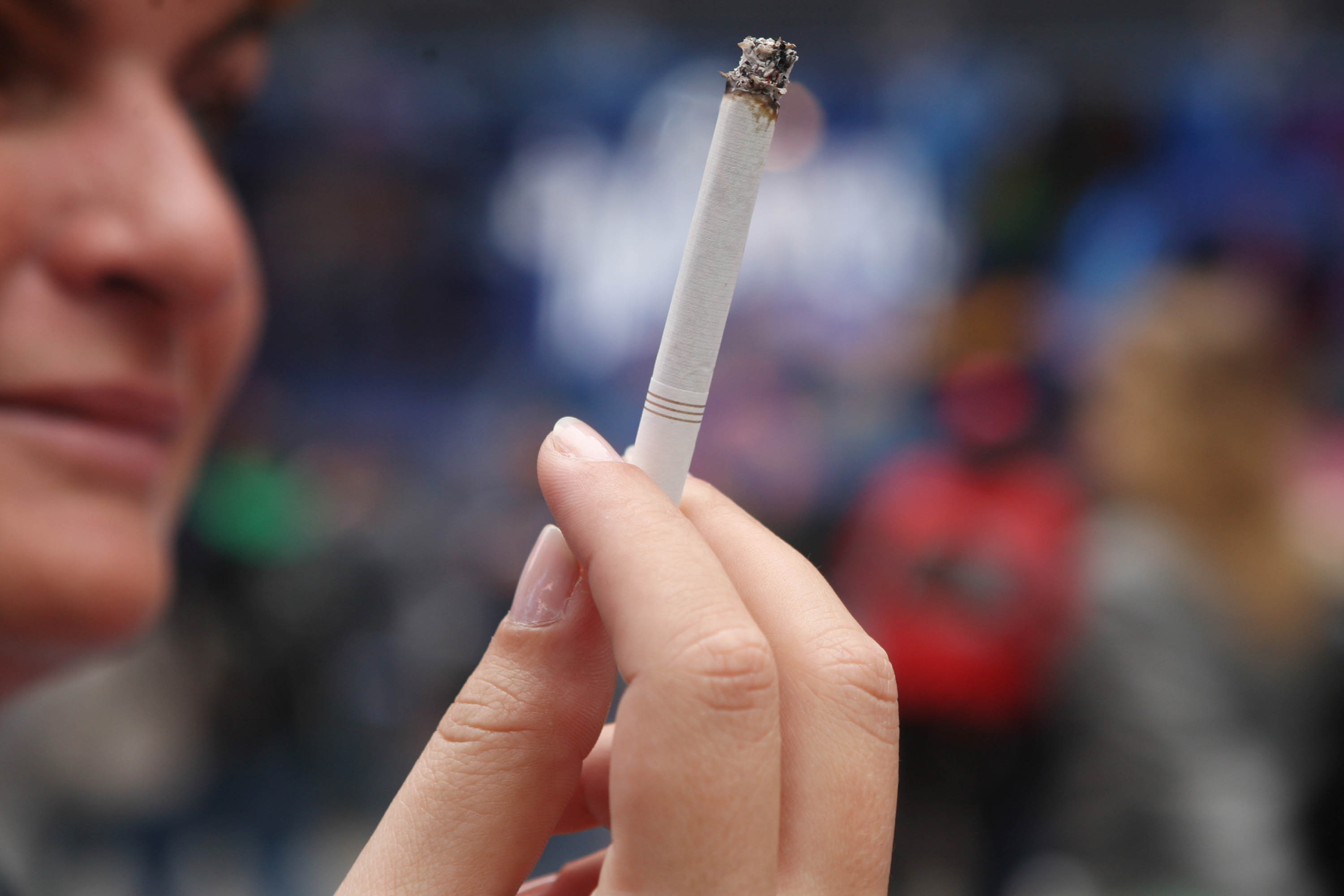 Gov. Chris Christie on Friday approved legislation to divert one percent of all tax revenue from sales of cigarettes and other tobacco products to the State Department of Health to fund programs to combat use.
That appropriation will generate between $6 and $7 million more per year for anti-smoking initiatives, according to an analysis by the state Office of Legislative Services. According to OLS, about $750 million in tax revenue is currently generated by tobacco sales in New Jersey. But all the tax revenue is currently directed to the state's General Fund and no specific portion is diverted to the Department of Health. The new legislation will go into effect for fiscal year 2019.
By creating this revenue lockbox, legislators hope to supplement the approximate $9.3 million spent on anti-smoking initiatives from a combination of state and federal funds. Historically, smoking has been declining in the state and OLS estimates that fiscal year 2019 will see $6.7 million generated by the new legislation for anti-tobacco programs but that the number will drop to $6.3 million by fiscal year 2021.
"While the United States continues to make great strides in reducing cigarette smoking, New Jersey can help accelerate the progress by dedicating funding from cigarette taxes to programs that help to reduce smoking and promote better health for our residents," said Senator Brian Stack (D-Hudson), one of the Senate co-sponsors. "The money we spend in the reduction of smoking will be made back multi-fold in decreased health costs. This is a modest expenditure that will have enormous benefits."
The bill (A3338/S862) passed both houses of the Legislature last year. But Christie conditionally vetoed it, opting to hold off until this year because the General Fund money had already been appropriated for fiscal year 2018. The new version of the bill passed both houses of the Legislature unanimously this session.
On Friday, Christie also approved a bill (A2297/S659) that will allow female contraceptives to be doled out in six-month prescriptions, an effort by the Legislature to make it easier for women to get coverage.