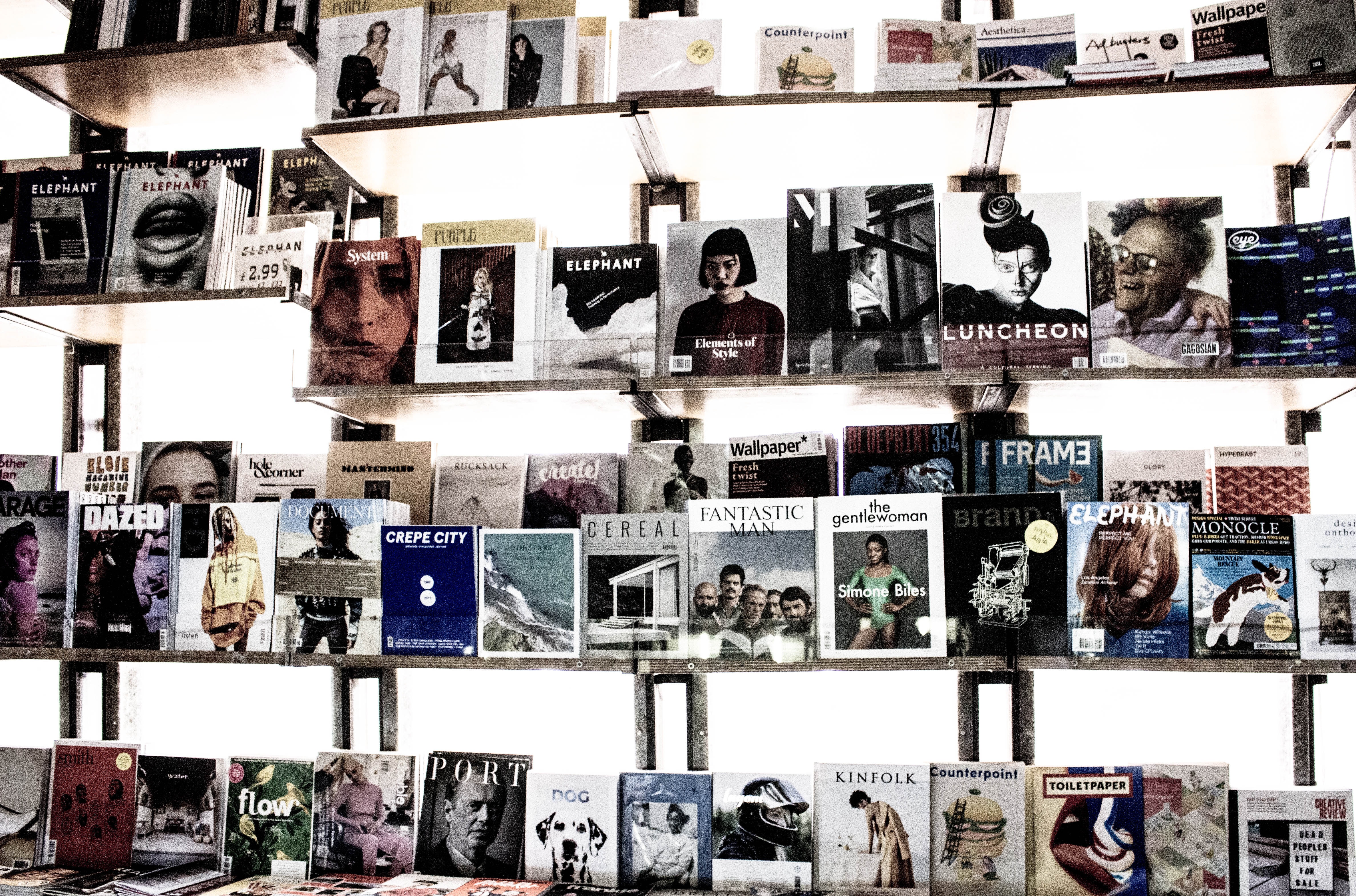 Diet Culture is everywhere. It's lurking in the pages of celebrity cookbooks, the gluten-free menu of your local Italian restaurant, the deepest depths of your Instagram feed, the foam on your almond matcha latte, and the newsstand at your corner bodega. Whether you celebrate or despise it, the wellness industry is booming. Millennials are reshaping the economy and investing in experiences over materialistic indulgences; businesses are strategizing to accommodate the tech-savvy, health-conscious generation with $35 cycling classes and avocado toast over tangible possessions, and health culture is evolving with it—the good, the bad, and the ugly.
The good? Lower obesity and smoking rates compared to older generations. The bad? Millennials have more disposable income than their predecessors, and it's being spent on alcohol and unhealthy foods. The ugly? Amid all the mixed messages popular culture proliferates surrounding health, (No days off! Eat Clean! Athleisure! Kombucha! Acai Bowls! Bottomless Brunch!) is a damaging Diet Culture reflecting the contradictory, reality-detached, and Instagrammable aesthetic of the times. Nowhere is Diet Culture better illustrated than on the headlines of women's magazines.
For example, the December headlines of Women's Health read "Lean & Sexy, Easy Moves That Flatten Your Abs" and "Lose 5,10, 15 Pounds." The common denominator between the two is that they both insinuate ridiculous quick-fixes for long-term health issues. Science has repeatedly proven that weight loss and fitness are lifestyles that must be maintained with nutrition and exercise, not simple tasks that can be achieved by a crash diet or a few reps in the gym.
On December 11, Laura Thomas, Ph.D. and registered UK nutritionist, decided to take matters into her own hands. In a brutally honest Instagram post, she shared a recent cover of Women's Health UK, replacing frivolous Diet Culture headlines with body-positive, health-forward language. "Earlier this afternoon I ran into a shop and was STUNNED by this ludicrous @womenshealthuk cover," Thomas wrote. "This cover is the EPITOME of diet culture." She replaced the cover's headlines, previously reading things like "Get Lean in 2018" and "Sculpt Killer Abs," to "Don't Go On a Diet!!!", "Know Your Boundaries- It's Okay to Prioritize Mental Health," and "Feel Amazing- Stop Comparing Yourself to Unrealistic Beauty Standards."
Thomas pointed out the magazine's use of age-old New Year's fitness resolutions as a theme for the issue, disillusioning readers to the fact that achieving optimal health requires a dedicated focus on fitness, nutrition, and mental health—not just a series of simple exercises. "This is, of course, is their yearly 'transform' issue, which promises to 'shed kilos, strip fat, and build muscle,'" she writes, "But remember, going on a diet may transform your body (temporarily, diets don't work long-term), but it's not a cure for low self-esteem, it doesn't help you cultivate body acceptance or good body image, and it can lead you down the path of disordered eating."
Thomas' claim that buying into Diet Culture can lead women into unhealthy lifestyle patterns is backed by science–a 2017 study found that people that have experienced and emotionally internalized the social stigmas surrounding weight were less likely to be able to lose it. One study showed that young women who self-identified as "dieters" were three times as likely to become overweight later in life, and another study found young women who dieted to be 12 times more likely to engage in binge-eating behaviors.
In an open letter for The Daily Mail, Dr. Max Pemberton writes "For those of us who work in treating eating disorders, 'clean eating'—a trend that focuses on avoiding processed foods and consuming raw, unrefined produce—is a phrase we have come to dread." Dr. Pemberton frequently treats young women suffering from eating disorders, citing Diet Culture as a constant trigger he sees in his patients. "They will then be racked with guilt and shame because they have broken their 'clean eating' diet and so will make themselves sick, sometimes many times," Dr. Pemberton writes, illustrating how obsessive dieting can lead to further extreme dieting behavior, including bulimia.
"What this message is REALLY saying," Thomas concludes, "is 'restrict your energy intake through disordered and restrictive eating & kill yourself in the gym, and don't even think about having a social life.' You get the point, right? This magazine has nothing to do with health and everything to do with tearing down your self-confidence and preying on your insecurities in order to sell you something, either the magazine itself or their strategically placed partnerships."
Thomas' point is compelling; as many publications cut back on print titles in order to adjust to a market dominated by online media, eye-catching headlines are crucial generate physical sales. Which headline will be more likely to compel a woman to pick up an issue of Women's Health as she passes it in the grocery store checkout line: "The Workout and Mindset That Built My Body" or "The DNA That Built My Body"? As more health-conscious consumers become aware of the differences between true wellness and the corporate traps of Diet Culture, hopefully, one day, it will be the latter.