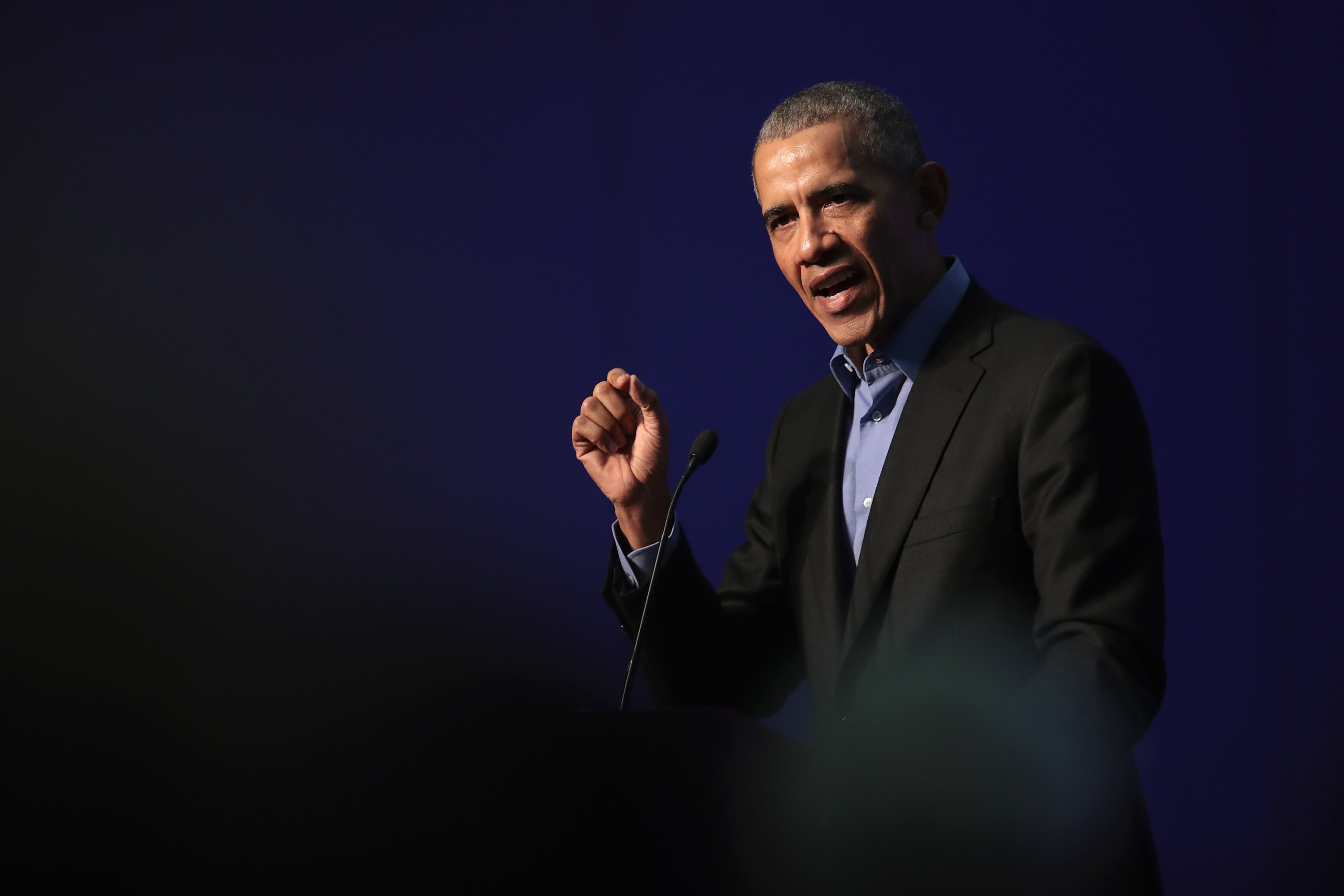 Former president Barack Obama has largely been missing from the public eye since leaving office in January (unless you count Sean Hannity blasting the previous Commander in Chief as being in the spotlight). However, his withdrawal from the center stage is not due to a lack of demand. Instead, it has been by design as Obama revealed in his first post-White House interview that his transition out of politics has given him some "serenity."
Obama opened up on a wide range of topics to none other than Britain's Prince Harry in a freewheeling interview for BBC Radio's Today. Ever the orator, the former president discussed the conclusion to his presidency, health care, social media and more.
The interview was recorded back in September, but aired on Wednesday morning where Obama admitted that he was satisfied with his administration but felt mixed about "all the work that was still undone and concerns about how the country moves forward."
Overall, however, "there was a serenity there, more than I would have expected."
[protected-iframe id="ac94c5780909b2bdfd0f5c9587711d6b-35584880-125099115″ info="https://www.nbcnews.com/widget/video-embed/1124561475587″ width="560″ height="315″ frameborder="0″]
Obama was on the younger side of U.S. presidents, having served from age 47 to 55. Despite that, he doesn't feel as if the presidency defined him internally. "When I got off the treadmill it didn't feel like my identity was wrapped up in having this position," he told Prince Harry.
The now 56-year-old former politician highlighted healthcare reform as a key example of the quality programs he believes his administration instituted.
"What an enormous blessing it is to be able to say that 20 million people have health insurance that didn't have it before. And even a fraction of those 20 million are leading better, healthier lives, are happier, some child is fulfilling their potential," he said. "That's a pretty good scorecard."
On Tuesday, President Donald Trump took to Twitter to claim that he had done away with Obama's Affordable Care Act. However, the GOP tax bill, which was signed into law last week, leaves crucial aspects of the ACA still in effect while eliminating the individual mandate.
[protected-iframe id="5cc6fda293c298347357fb9897f78305-35584880-125099115″ info="https://www.nbcnews.com/widget/video-embed/1124593731975″ width="560″ height="315″ frameborder="0″]
The interview also featured Obama speaking about the potential pitfalls of social media. While staying away from naming specific individuals, Obama did say that government officials should be wary about how they use social media platforms.
"One of the dangers of the internet is that people can have entirely different realities. They can be cocooned in information that reinforces their current biases," he said.
He added later, "All of us in leadership have to find ways in which we can recreate a common space on the internet."