As industry leaders weighed in for this year's PR Power 50, a kind of consensus emerged about 2017.
Read Observer's 2019 Power List
"Wild," said James Brodsky, founder and CEO of Sharp Communications.
"Freaky," said APCO Worldwide leader Nelson Fernandez.
"Tough," said Havas PR honcho Marian Salzman.
"Very interesting," Kekst head Jeremy Fielding said.
At almost every firm Observer surveyed, unfettered optimism of previous years has given way to a kind of nervous energy. On the one hand, clients have never needed agencies more. Brands are navigating whiplash uncertainty, hall-of-mirrors politics and whack-a-mole news cycles. They want help.
"The key question now is what and when to communicate," Fernandez said. "Will speaking out on issues affect your employees? How do you engage all of your stakeholders once you take a position on a big issue? These are very challenging times."
Fielding agreed. "Because of the political and economic environment, it's not just traditional issues management," he said. "The questions are harder and narrower. It's, 'I don't know where antitrust is going,' or 'I don't know where trade policy is going.'"
While jitters have benefited the bottom line at some firms, anxious clients also make for very anxious agencies. "Client stability has never been as fragile as I'm seeing it now," said Matt Rizzetta, founder and CEO of N6A. "Uncertainty reigns, and budgets reflect it. Clients used to want a six-month plan. That's a luxury we don't have anymore."
Even a giant like Havas PR is facing a new reality of shorter timelines and higher expectations. "It's smaller budgets and more project work," Salzman said. "And there's huge anxiety over getting on Trump's radar. Clients don't want that distraction. Even in cause marketing, the big question is how to keep it from getting politicized."
Clients are also demanding new levels of intelligence, expertise and insights from agencies; smart people have never been more in demand, and clients are leaning on top agency leaders—not just teams—for guidance. "Clients definitely want top-level counsel now," Fielding said, "especially with the kinds of clients we represent, where there's a lot of intersection with Washington."
Nor is it enough to just understand media strategy anymore. "What's crucial is understanding how issues affect individual industries, whether it's NAFTA or the Trans-Pacific Partnership or whatever," said Doug Hesney, who heads the financial and professional-services practice at Makovsky. "Many of our clients are in highly regulated industries."
As a result, grown-ups are back in style in PR—even in less fraught areas like lifestyle. "The expertise is swinging back from youth and tech," said PR guru Susan Magrino, owner of the eponymous agency. "Clients like our expertise. After 25 years in business, the respect is there. We just have to keep proving we're not afraid of change."
A quick note about the rankings: It's said every year but bears repeating that the Observer's PR Power 50 isn't based on revenue, headcount or awards—though they can't hurt. Instead, we look at influence. What kind of year did an agency have? What kinds of clients came aboard?  Who got hired? What home-run campaigns did the firm execute? Was it part of bigger conversations about issues and ideas?
Like the industry itself, the Power 50 is about change, and we're eager for your feedback on this year's choices. 
Last Year's List: 28
Employees: 650
Leadership: Nelson Fernandez, chairman, North America, and managing director, New York; Margery Kraus, founder and executive chairman
Founded: 1984
Is there a better moment for a New York agency with Washington roots whose policy chops infuse razor-sharp public-relations thinking and an aggressive focus on earned media? APCO's New York office, led by laser-focused Nelson Fernandez, has become a global growth engine for the once-wonky firm. This year saw 30 percent growth, a rush of new clients and a flood of fresh talent, like former Reputation Institute MD Steve Makadok, ex-William Morris honcho Allen Shapard and former Rubenstein exec Kas Rigas. In an environment where clients need issue-based guidance along with brand stewardship, APCO's political savvy has become more sought-after than ever. The firm's 2017 highlights include repping Amtrak through Penn Station's so-called "summer of hell"; expanding relationships with heavy-hitter clients like IKEA, Honda and McCormick; and guiding the Ford Foundation and the Council of Foundations. For its ambitious fusion of issues, instinct and intelligence, APCO is our agency of the year.
Last Year's List: 4
Employees: 270
Leadership: Cindi Berger and Michael Nyman, co-chairmen and CEOs
Founded: 1989
Talent, brands, brains. That's a good elevator pitch for PMK*BNC, which notched another banner year across its finely honed, far-reaching business. Where to begin with the firm's high points? Ex-Fox News journalist Gretchen Carlson charged forward fearlessly with PMK's Cindi Berger at her back; Enrique & Pitbull, Tim and Faith and NKOTB tapped the firm to promote record-breaking tours. The agency helped mastermind hits for artists like Lorde and Kings of Leon. And brands like AmEx Platinum, Activision and Pepsi relied on PMK for brand burnishing, including the Cannes Lion-winning post-explosion launch of Samsung's Galaxy 9. On the talent side, Jodi Oriol joined from Lionsgate, Emily Lowe Mailaender from Rubenstein and more. And could Audi's sponsorship of the Forbes Women's Summit, which PMK hooked up, feel any more relevant?
Last Year's List: 30
Employees: 40
Leadership: Lois Najarian O'Neill, co-founder and president; Charlie Dougiello, co-founder and partner
Founded: 2008
If you drew a Venn diagram of entertainment, food, tech and hospitality, The Door's work would fall smack in the middle. That sexy generalism keeps luring clients from HelloFresh and OKCupid to Chicago's much-anticipated Viceroy and Thompson hotels to NYC's Pennsy market. The Door helped transform Sullivan Country from limp Borscht Belt-era joke to a white-hot destination for the beards-and-flannel set. Its longtime roster of clients spans celebrities like Rachael Ray, big events like the Food Network's NYC Wine and Food Fest, restaurant warlock Stephen Starr and Virgin and Aparium hotels; posthumous projects from Michael Jackson and George Michael are on the roster this year, too. A growing list of clients, including Sullivan Street Bakery, now walks through The Door for strategic design services; that groovy green logo on Sullivan Street's coffee cups came from here. A Los Angeles office just hatched, and Chicago's already outgrowing its space. As the cherry on top of it all, The Door's co-producing a behind-the-scenes TV show about the famed Inn at Little Washington eatery.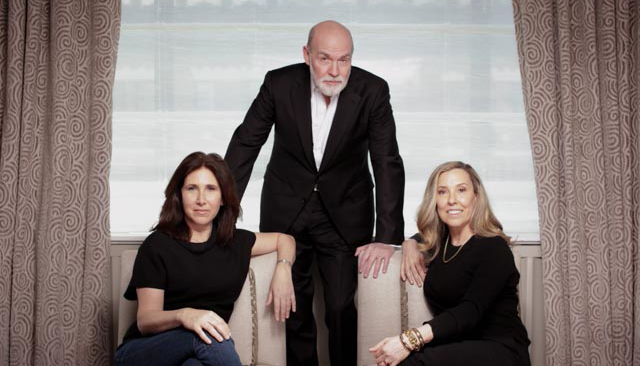 Last Year's List: 6
Employees: 650
Leadership: Amanda Lundberg, Allan Mayer, Leslee Dart, co-chief executive officers
Founded: 2006
42West's coup of the year wasn't for a client, but itself: In March, the firm was acquired by Miami-based Dolphin Digital Media, the producer of content from Bryan Singer's H+ to Hulu's South Beach. But 42West is too canny to just become Dolphin's marketing arm; the firm this year picked up Facebook, Amazon content like "The Fabulous Mrs. Maisel", The Skimm, the Prince estate and Planned Parenthood, which 42West links with a roster that reads like the most A+ Hollywood bash: Think Charlize Theron, Daniel Day-Lewis, Rihanna, Mary J. Blige, Guillermo del Toro, Denis Villeneuve "and a zillion other people", as co-founder Leslee Dart puts it. Beefing up its own talent, 42West snatched uber-connected PR vet Joe Quenqua from DKC—and before that, Disney—to cement its formidable West Coast presence.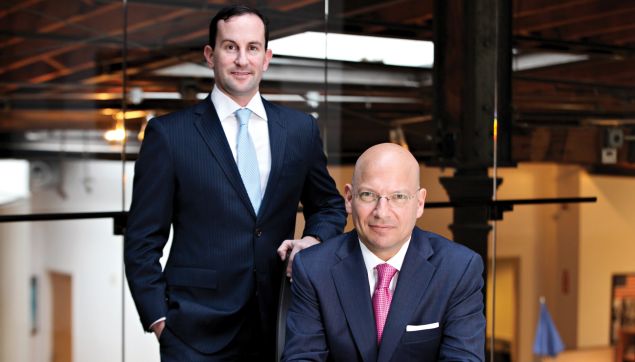 Last Year's List: 21
Employees: 100
Leadership: Jon Silvan, founding partner and CEO; Jefrey Pollock, founding partner and president
Founded: 1995
"We live at the nexus of strategic communications, media relations, thought leadership, reputation management and politics," reads a Global Strategy Group factsheet. Is there anything more 2018 than that? GSG had a massive year, working with the MTA on East Side Access; boosting ConEd, never a favorite, with communications strategy around energy efficiency; advising construction giant Skanska on touting infrastructure projects like LaGuardia, the East Side Subway and the Kosciuszko bridge, and helping the Met get more artful about communications. A major force in opinion polling, too, GSG had a hand in momentous political races, from Senator Joe Manchin's West Virginia re-election bid to JB Pritzker's Illinois gubernatorial campaign—the most expensive in history. The firm is on a talent spree, and a Seattle office is set to open early next year. Look out, West Coast.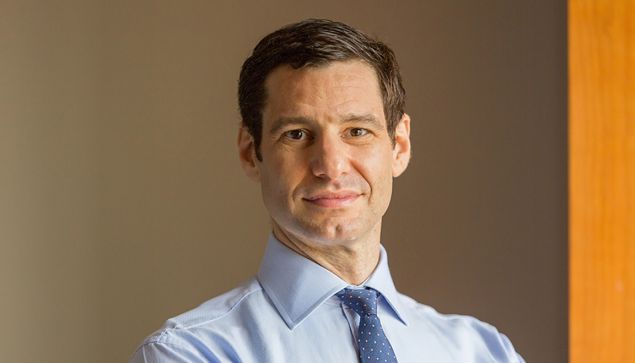 Last Year's List: 8
Employees: 75
Leadership: Jeremy Fielding, president and CEO
Founded: 1970
Jeff Taufield, Kekst's co-founder and vice-chairman, likens the firm to "the emergency room of a big-city hospital with a group of doctors prepared to manage situations they can't foresee." Since this has been a year of perpetual crisis, the ER's been busy. The firm now counsels more than 350 clients; nearly everyone that comes through the door for, ahem, a "special situation" like cybersecurity or sexual harassment ends up staying on the roster, which led to double-digit growth in 2017. Icing on the cake this year: advising CVS on its earth-shaking takeover of Aetna. With "reputation rebuilding," seriously smart digital and social strategies and hardcore crisis simulations, Kekst has leapt into the flames where politics meet business—and pulled clients out unscathed.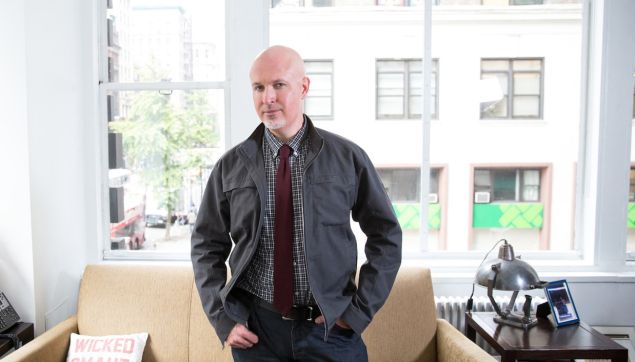 Last year's list: 3
Employees: 252
Leadership: Sean Cassidy, president
Founded: 1991
Boffo. Blockbuster. Yuge. Yes, DKC had another big year. Examples: Helping client Jet.com integrate into Walmart; launching Airbnb Experiences; rolling out Ken Burns' The Vietnam War; debuting Android inventor Andy Rubin's Essential Phone, long before Rubin's much-publicized leave of absence last month; launching Lonely Planet's Trips app; and, yes, introducing Flippy, the burger-flipping robot. While you were sleeping, DKC also unveiled HangarFour, its new creative studio for events, digital and influencers. Subsidiary O&M repped two massive Broadway hits, Hello Dolly and Dear Evan Hansen. But the firm loses a point for happy-facing producer Garth Drabinsky's disastrous "comeback," Toronto megabomb Madame Sousatzka.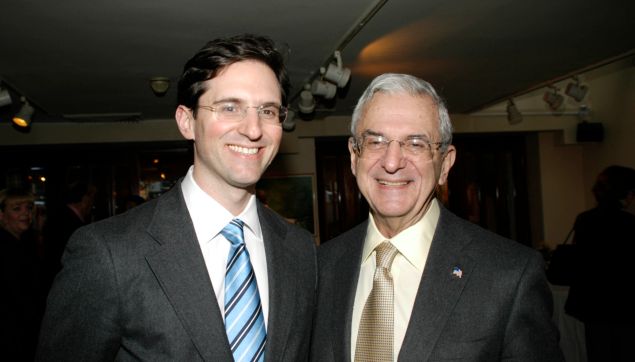 Last Year's List: 2
Employees: 190
Leadership: Steven Rubenstein, president; Howard Rubenstein, founder and chairman
Founded: 1953
Will you still need me when I'm 64? For Rubenstein's 400 clients, the answer is an emphatic yes. With a deep bench of legends like the New York Yankees, Disney, HBO, Rockefeller Center, Jerry Seinfeld and David Letterman on its roster, the firm could easily rest on its laurels. But this year the agency added even more headline-grabbing names to the family, like entertainment monolith Shonda Rhimes, the ACLU, Lincoln Center and Uber. Now let's see if Rubenstein can keep the ride-hailing behemoth from driving off a cliff. In the meantime, we have a feeling the same clients will stick with the firm when it's 128.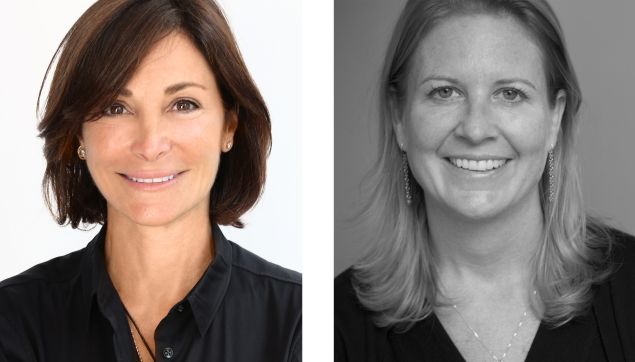 Last Year's List: 1
Employees: 105
Leadership: Lynn Tesoro, founding partner; Amy Hufft, president
Founded: 2001
Despite the departure of co-founder Hamilton South—which, for the record, HL Group masterfully managed into a nonevent—last year's No. 1 agency is still at the top of its game. Under Chris Giglio, the firm's corporate advisory practice continues to skyrocket; a fraught business environment helps, but so does sterling work for brands like Casper, licensing powerhouse GIII, Four Seasons, Chinese online giant JD.com and Boston mall machers WS Development. With its roots in consumer marketing, HL Group's also killing it on straight-up PR assignments; beauty's booming with brands like Jo Malone's Jo Loves, Korean newbie Innisfree and Bobbi Brown, who parted ways with her namesake brand with HL's guidance. And all-around great clients like Four Seasons, Restoration Hardware and Eataly round out the roster.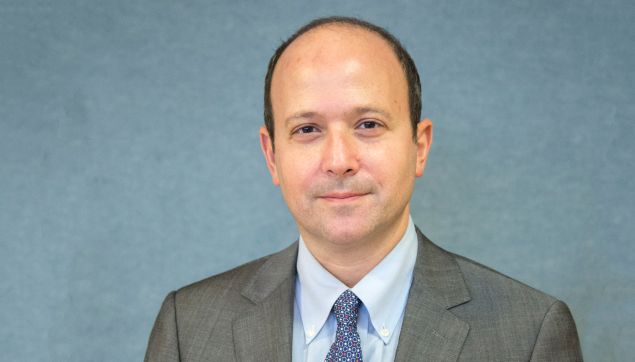 Last Year's List: 7
Employees: 23
Leadership: Matthew Hiltzik, founder and CEO
Founded: 2008
When Matthew Hiltzik said, "There are a number of very high-level people we're working with, discreetly," he meant it. The firm built its rep on crisis management for boldface names with big deal problems. Today, Hiltzik's broadened the business into a powerhouse practice whose clients include huge corporate brands, nonprofits, sports organizations and media companies seeking strategic sagacity. So while Hiltzik still counsels longtime clients Brad Pitt, Eric Schmidt and Drake's OVO empire, he's also in the room with MGM, Thoma Bravo private equity, giant foundations, and organizations like Women in the World. "We're trying to play the strategic high end," he said with characteristic understatement. With double digit growth this year, it's clearly working.
Last Year's List: N/A
Employees: 10
Leadership: Andrew Gilman, founder and president; Jerry Doyle, principal
Founded: 1985
In a year that feels like one big crisis, you can bet a crisis-focused firm will ride high. After lurking in the background for 32 years, CommCore came out this September in a huge New York Times profile outlining its doomsday-scenario training for clients. No matter what disaster he's helping them navigate, founder Andrew Gilman has been there, done that: This is the guy who helped birth modern crisis management by shepherding Tylenol through its 1982 tampering maelstrom. They don't reveal clients, but revenue's reported at $3.6 million and counting, and Gilman's a ubiquitous and sagacious talking head when brands screw up.
Last Year's List: 23
Employees: 570
Leadership: Kathy Bloomgarden, CEO
Founded: 1948
Kathy Bloomgarden, your Ph.D. is showing. Ruder Finn's restless CEO continues to reinvent the septuagenarian agency, now nimbler and hipper than firms one-10th its age. Using VR and AR in PR? So last year. Ruder Finn's now hyping "mixed reality," machine learning and "intelligent listening" along with old-fashioned media strategy and headline generation. Heck, it's the only firm we know with its own Amazon Alexa Skills kit. Big names joined the client fold here in 2017—GE Healthcare, Oscar Health and Subway are among them. And the firm's top clients—Novartis, Mercedes Benz, Cisco, Moet Hennessy Diego—have stuck with Ruder for decades. Bloomgarden's also been on a talent spree, beefing up the C-suite across its practice areas. Bonus points for maintaining headquarters in New York and China.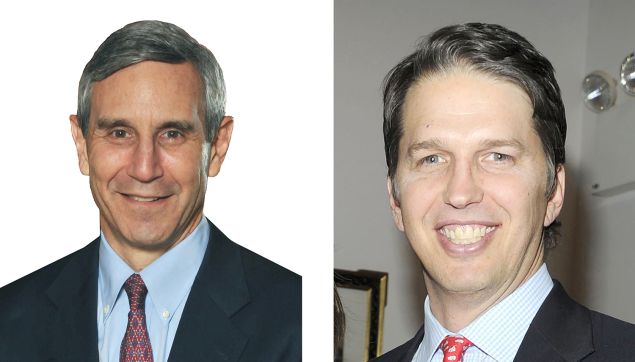 Last Year's List: 9
Employees: 5,000 globally
Leadership: Richard Edelman, president and CEO; Russell Dubner, president U.S. region
Founded: 1952
Good news and bad news for the world's largest independent PR firm. On the upside, Edelman's expanding far from its PR roots; a 60-person paid-media practice launched this fall with business from existing clients and new ones like Olive Garden, Legacy.com and, bless them, Sears. On the not-so-great side, Tata—the Indian conglomerate and six-year Edelman client—started a review for its prized accounts. And across the Middle East, Edelman execs have been heading for the exits as budgets shrink. We doubt Edelman's C-suite is losing sleep, though; even low-single-digit growth, which the company saw in 2017, adds up when you're billing nearly $900 million globally.
Last Year's List: 42
Employees: 40
Leadership: James Brodsky, founder and CEO; Laura Mortensen, president
Founded: 2000
Jim Brodsky probably won't be taking Uber anymore. Late this year, his powerhouse generalist firm beat out much bigger players to win Lyft's coveted business for the New York metro region. Maybe he can call a car to Palm Beach, where Sharp just opened a new office to service clients like Restoration Hardware's RH Modern, Jonathan Adler's Eau hotel and the pioneering MorseLife senior center. With 30 percent revenue growth this year, Sharp continues to build on a client list of almost surreal diversity, from Whole Foods, Angry Orchard and Hi-Chew candies to Benjamin Moore, Kohler, Armstrong Flooring, the TEFAF art expo and…BASF chemicals.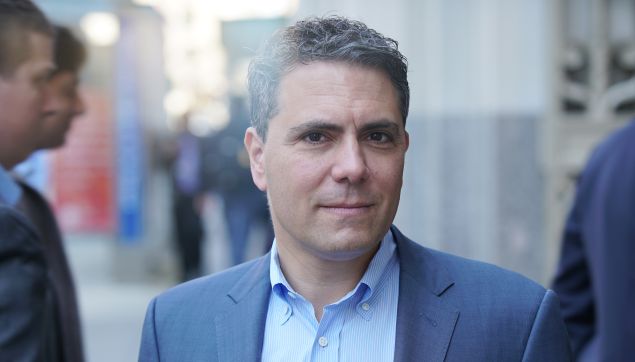 Last Year's List: 25
Employees: 14
Leadership: Davidson Goldin, founder
Founded: 2010
Davidson Goldin's firm proves, once again, that the louder you talk the less you matter. With a profile so low he's practically underground, Goldin counsels some of the biggest brands in the business, most of whom get a shield of complete discretion; among the ones he can share on the record is Donna Karan, smarting after her awkward Harvey Weinstein defense. But Goldin, the onetime news director at MSNBC, doesn't need tabloid sensations to make waves: This year he launched successful campaigns with high profile brands like Ralph Lauren and AMC, along with international clients. And he still does a lot of nonprofit work in New York City education for big outfits like NYU and smaller programs like the Bronx Here to Here initiative.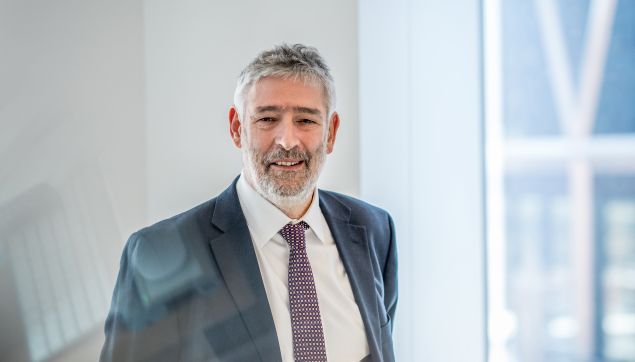 Last Year's List: 5
Employees: 240
Leadership: Paul Holmes, CEO North America
Founded: 1994
Finsbury's wisdom and discretion have served it well in a year full of pitfalls—make that craters—for business. Volkswagen, which engaged the firm for well-publicized tsuris around software shenanigans, expanded its relationship with Finsbury; so did Citi, a 10-year client that handed over marketing, branding and sports initiatives to the firm. SWIFT—which moves mountains of money worldwide— became a client this year, as did the venerable Marsh & McLennan; forever clients Viacom, iHeartRadio and Barclays have stuck around. A new partnership with DC public-affairs powerhouse Glover Park Group is beefing up digital, where Finsbury's lagged. And 20-year Reuters veteran Jeremy Pelofsky jumped on the Finsbury train this year from Ketchum. The firm lost the plot just once this year with a snarky Crain's story on Finsbury's new relationship with the Kushner Companies.
Last Year's List: 40
Employees: 5
Leadership: Steve Martin, founder and owner
Founded: 1992
Hello, Nasty. Music's biggest little firm rocked it even harder this year. Nasty Little Man helped make U2's 30th anniversary Joshua Tree blitz the most successful tour of the year. Martin and his team also masterminded the frenzy around LCD Soundsystem's triumphant post-"retirement" return, Gorillaz' first No. 1 album and Arcade Fire's viral "fake news" campaign with Stephen Colbert. Rounding out Martin's Hall of Fame-like client list: Foo Fighters, Nick Cave & The Bad Seeds, Queens of the Stone Age, Iggy Pop, PJ Harvey, Radiohead and Paul McCartney—maybe you're amazed, but you shouldn't be.
Last Year's List: N/A
Employees: 10
Leadership: Jonathan Gasthalter, managing partner
Founded: 2016
We'll cut to the chase: A tiny boutique agency founded by a young ex-Sard exec has knocked his former firm off the Power List. In its short life, Gasthalter has gotten involved in proxy fights with companies as varied as Buffalo Wild Wings (they won) and General Motors (they lost). But where Gasthalter shines is hedge funds—Absolute Return magazine recently ranked the firm No. 1 in that specialty for the second year in a row. Nearly $2 billion in assets came on board in 2017 in the form of clients Littlejohn & Co., Empyrean Capital and Light Sky Macro. Sard, alas, ranked number nine on Absolute Return's list.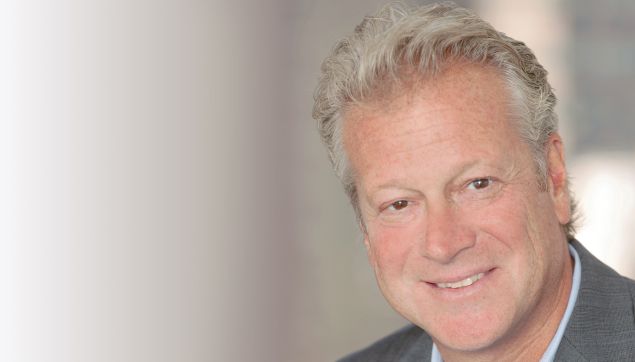 Last Year's List: 15
Employees: 3,600
Leadership: Andy Polansky, CEO
Founded: 2001
Uncertainty can be good for business, as Weber Shandwick learned this year. The agency retained 100 percent of its top 50 clients—a tribute to good work, we're sure, but also a statement about stability in a volatile world. Already a juggernaut, Weber Shandwick grew in 2017 to represent more than half the Fortune 100—Honeywell marked its 30th year as a client, a Methuselah-like tenure in a fickle industry. CEO Andy Polansky still had time to lure in new clients like the Bahamas Ministry of Tourism, Ancestry.com, Nexxus and the Craig Newmark Foundation. And the agency continues to reinvent itself, adding top-level titles like chief collaboration officer, EVP of brand transformation and diversity, equity and inclusion SVP. Bonus points for its genius Excedrin campaign around the presidential debates.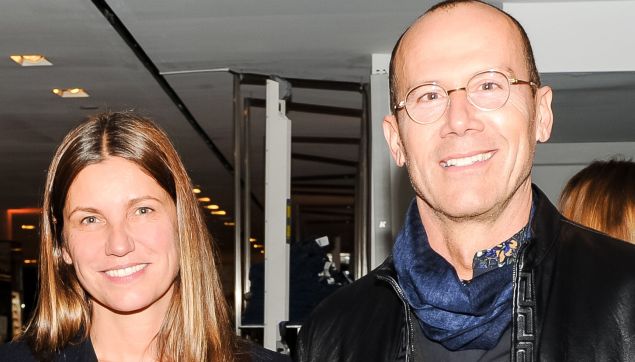 Last Year's List: 33
Employees: 115
Leadership: Pierre Rougier, founder; Sylvie Picquet Damesme, New York partner
Founded: 1997
Calvin Klein, Tiffany, Altuzarra, Raf Simons and Dries Van Noten all call PR Consulting home. But the firm's real sweet spot is the intersection of fashion and tech: It's worked with Grindr for the last two years, and in 2017 it spread its wings even further through a partnership with Google, handling all of the Silicon Valley powerhouse's fashion initiatives. PR Consulting also launched the Fashion Tech Lab incubator, which aims to bring sustainable and environmental initiatives to couture, at Paris Fashion Week. Founder Rougier also reps Andre Balazs Properties, owned by the hotelier and accused groper.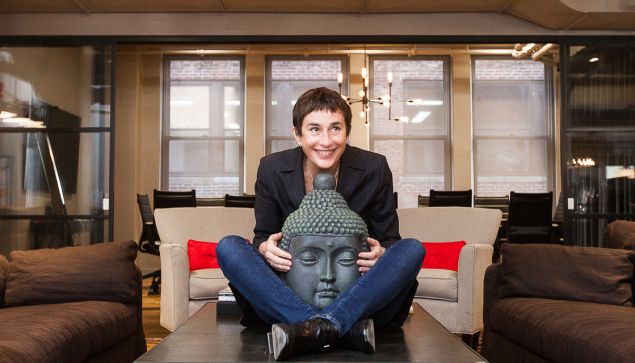 Last Year's List: 32
Employees: 68
Leadership: Florence Quinn, president
Founded: 1987
Quinn capped its 30th year by snaring one of 2017's plum assignments: Helping the city of Paris woo back travelers after a rough few months. The win topped a string of highlights, including a new L.A. office—in a Culver City bungalow, no less—an expanded storefront HQ in Miami's Wynwood neighborhood and enviable new clients from Saskatoon's splashy Raney museum to Thailand to fashion label Island Co. And in New York's Finger Lakes region, Quinn's nearly 3 billion media impressions helped spur an increase in visitor spend—the dream scenario for an agency and client. Quinn's now got so much heft in the travel and hospitality world that it's become a content creator; stories in outlets like Bloomberg and Afar routinely look like curated Quinn client lists.
Last year's list: N/A
Employees: N51
Leadership: Ken Makovsky, president
Founded: 1979
Makovsky wears its nerd glasses proudly. And in a year of turmoil, clients have been flocking to this ultra-smart independent to navigate choppy waters of reputation and legislation. Founder Ken Makovsky has quietly and astutely hand-picked a team of brainiacs to head laser-focused practice areas like tech, health and financial; the EPA's former head of communications leads Makovsky's energy group. In 2017, all of that intelligence brought in new clients like Ford, Anthem, Trinseo—a multibillion-dollar Dow Chemical offspring—and the Consumer Technology Association. They join longtime clients PepsiCo, Roche, Debtwire and two of the world's largest pharmas.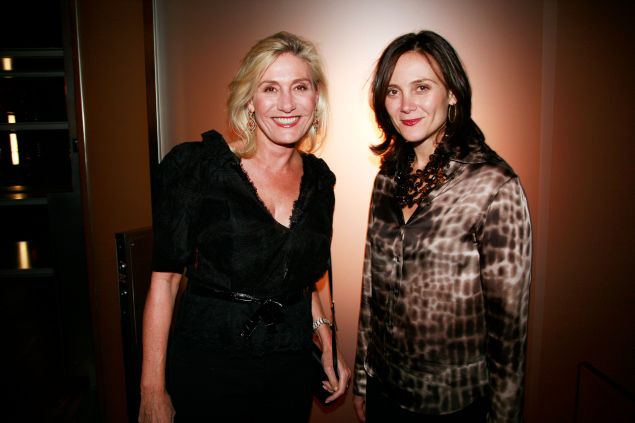 Last year's list: 10
Employees: 47
Leadership: Susan Magrino, chairman and CEO; Allyn Magrino, president and COO
Founded: 1992
Michael Douglas. Martha Stewart. Chris Blackwell. Fern Mallis. Stefano Tonchi. Um, Dennis Basso. That's only part of the guest list from Magrino's 25th anniversary bash this summer. And in case you need more proof the firm's still got serious juice, its client list can do the talking. Along with forever relationships like Martha Stewart (25 years) and Turks & Caicos (11 years), Magrino snagged Long Island City's Park development, Mack-Cali's Harborside project, more of Hilton's Waldorf and Conrad individual properties and a cellarful of wine and spirits brands. Bonus: Magrino's digital business doubled, and it very cannily keeps hiring social influencers to manage campaigns.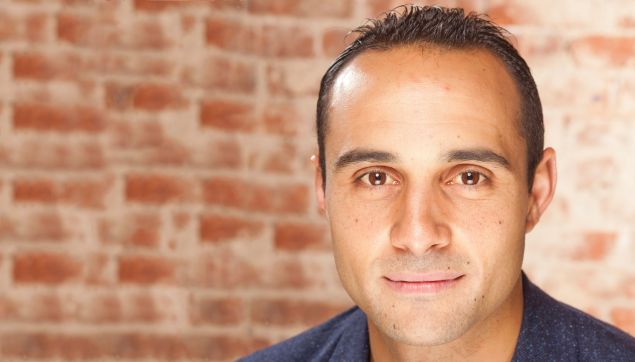 Last Year's List: 36
Employees: 52
Leadership: Matt Rizzetta, founder, president and CEO
Founded: 2010
Matt Rizzetta is a fast talker. That's not a slight; the 35-year-old CEO of N6A seems to think in a different gear, and his rocket ship of an agency reflects it. N6A fired on all cylinders this year: Senior execs have joined from CBS, News Corp and J.P. Morgan Chase; the firm acquired social agency Atlas in Toronto, where n6a expanded last year; revenue is up 40 percent; and big-ticket practice areas like food and beverage and travel are joining next-gen niches like cannabis, cybersecurity, energy and brand services. The agency itself reinvents relentlessly; Rizzetta's latest kooky idea—which we guarantee will get copied—lets employees pick their own perks after earning points for good work.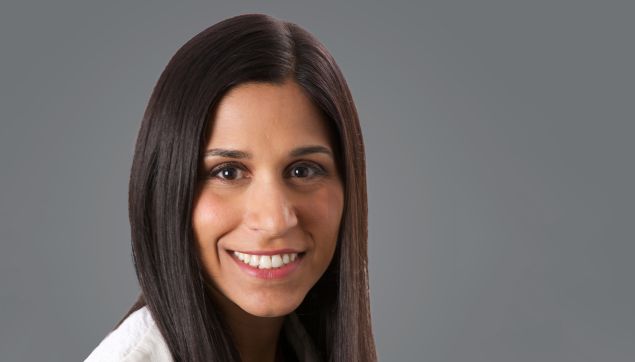 Last Year's List: 19
Employees: 40
Leadership: Sarah Berman, president
Founded: 2006
Sarah Berman's got an edifice complex—and that's a good thing. Her 11-year-old shop saw a 40 percent jump in revenue and doubling of account staff in 2017. Whatever ills the real estate industry's facing haven't hit here; new clients include Rockefeller Group, the Durst Organization, Standard Property Company and Hospitality House, while Berman's crew continues to rep Newman Knight Frank, which also means it has stepped up to counsel NKF parents Cantor Fitzgerald and BGC Partners. Berman's even dipped a toe into residential projects with Manhattan's 287/LES, 15 William and 100 Norfolk buildings. Most impressively, the firm snagged business in France, Italy and China. We can imagine fights over visiting the Paris client.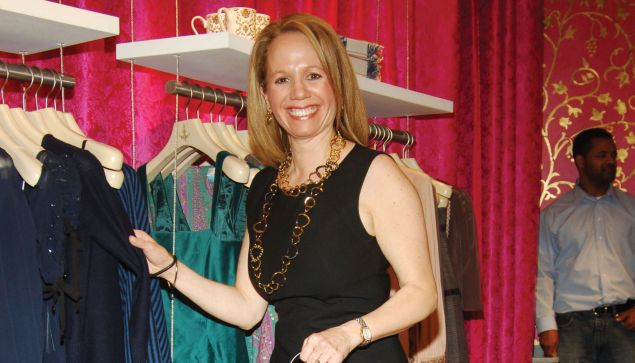 Last Year's List: 47
Employees: 60
Leadership: Liz Kaplow, founder and CEO
Founded: 1991
Liz Kaplow's approach to humanizing tech brands seems even more relevant now than when she helped to mainstream clients like Skype and eBay back in the day. These days, heavy hitters like 23andMe and Japanese commerce platform Mercari are benefiting from Kaplow's spot-on storytelling strategies; once Oprah tapped 23andMe as a favorite, the hoi polloi understood why spitting into a cup mattered. The agency continues to wow longtime clients too; more than a decade into the relationship with Target, Kaplow oversaw the retailer's best-selling product launch ever, the housewares line Hearth and Hand with Magnolia. Rounding out the list in 2017: kitchen-couture line Skura Style, mega-retailer David's Bridal and subscription hotshot StitchFix.
Last Year's List: 38
Employees: 12
Leadership: Adam Abdalla, founder and president
Founded: 2015
Abdalla's become such a force in the art world that he's long shed the "Nadine Johnson alum" tag and become a name to drop on his own. The small but mighty Cultural Counsel reps some of the biggest names in the art world, including the Whitney Museum and the Seattle Art Fair (the Kurt Cobain exhibit was a huge conversation piece). Buzzy artists like Cai Guo-Qiang are also on the roster, and Cultural Counsel's art magazine Affidavit was endorsed by Jerry Saltz, the Mikey—as in Life cereal—of the art world.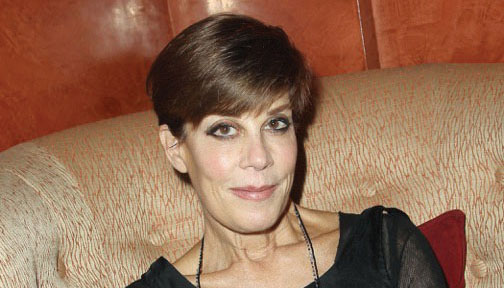 Last Year's List: 44
Employees: N/A
Leadership: Peggy Siegal, founder
Founded: 1984
Siegal repped both Moonlight and La La Land at this year's Oscars, so she was right in the thick of "Envelope-gate." But the grand dame of film PR has bounced back nicely this awards season, helping every major studio position its films for Oscar gold (hopefully with no faux pas along the way). Siegal's TV practice also continued to grow, helping buzzy shows like Billions, Feud, Atlanta and Ozark position themselves for glory. As if that weren't enough, her buzzy memoir How to Look Like Me at 70 was all Page Six and the Hamptons could talk about. Now if only we knew how to sell like her, we'd really be set.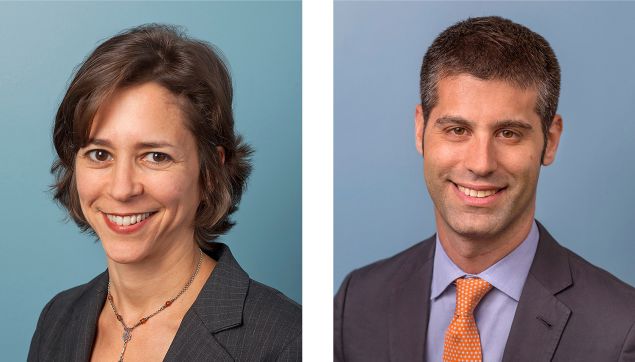 Last Year's List: 27
Employees: 121
Leadership: Valerie Berlin and Jonathan Rosen, principals and co-founders
Founded: 2005
If you want to publicize a political or social issue, it helps to have BerlinRosen by your side. This year alone the firm worked with the ACLU, Giving Tuesday, Color of Change and the gun control groups Everytown and Moms Demand Action. Oh, and it was the brain trust behind a union-backed campaign to defeat fast food CEO and Trump cabinet nominee Andy Puzder. The firm also remains close with the de Blasio administration, which doesn't come without headaches; in November, for example, the Post reported on a questionable BerlinRosen press release about supposed endorsements for hizzoner. With the firm's recent expansion to Los Angeles, it's safe to assume 2018 will bring more headline-grabbing clients.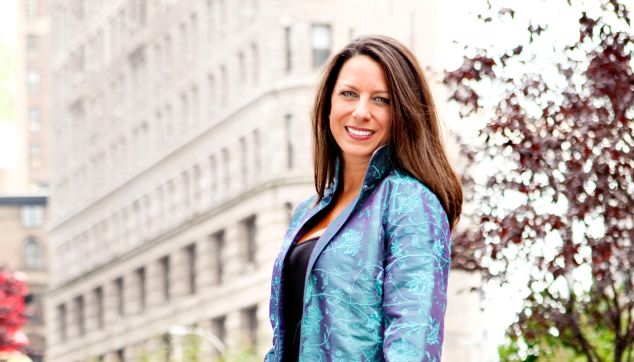 Last Year's List: 41
Employees: 55
Leadership: Samantha DiGennaro, CEO and founder
Founded: 2006
DGC's profile might seem lower than some louder competitors, but we'll bet that's changing soon. The firm's list of achievements for 2017 is long and substantial. First, founder Samantha DiGennaro brought on former Adweek and Mediaweek editor Michael Burgi as senior vice president of content and news, a new—and very smart—position. Veteran marketer and onetime journalist Andrea Kerekes joined as managing director. A Boston office joined the firm's Austin and San Francisco outposts. Nearly 30 percent growth came from within—longtime clients like Facebook, Feld Entertainment and Instagram anted up even more—and from fresh catches like Gannett, CrowdTap and Sandbox. Its content studio, launched this year, has proved a hit with clients. And a merger with Sydney-based Access PR is vastly expanding DiGennaro's global reach.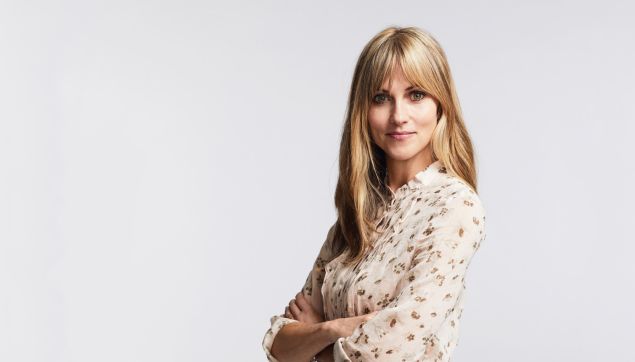 Last Year's List: 39
Employees: N/A
Leadership: Becca Parrish, founder
Founded: 2006
Becca Parrish makes it all look cool and casual, but building a portfolio like hers takes serious smarts. In its second decade, the onetime journalist's firm is taller and wider with a consumer products niche that tripled in 2017 and a new Chicago office to service nationwide clients. New on the roster: Tourists, the soon-to-open Massachusetts hotel owned by Wilco; the team behind white-hot Flora Bar; The Smile brand, rapidly expanding; and hotspots as varied as NoMad LA, Gibson's Steakhouse and the 2nd Avenue Deli. Doughnut Plant's massive campaign for Ripple, its insane "doughnut within a doughnut"? Her idea. So was John Mayer and Katy Perry's Instagramming of Misterkrisp treats this year. Eric Ripert and Le Bernardin, the New York foodie equivalent of the Taj Mahal, remain longtime clients. Now if only Parrish could teach wobbly client Wagamama to get food to the table in less than an hour.
Last Year's List: 43
Employees: 45
Leadership: Francis C. Marino, president and CEO; John Marino, COO and managing director
Founded: 1993
Possibly the New Yorkiest of New York firms, Marino (led by a father-son team) will mark its 25th birthday in January by becoming McDonald's agency of record in the metro area. Marino's real estate practice has supported high-profile projects like the Pfizer redevelopment in Brooklyn, just recently approved by the City Council. And Gotham nonprofits like Big Brothers Big Sisters and Derek Jeter's Turn 2 Foundation won't go anywhere else.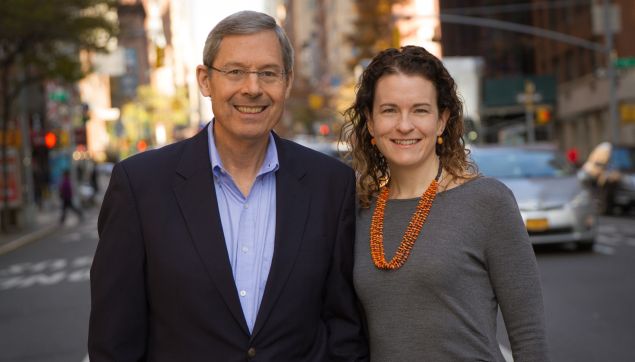 Last year's list: N/A
Employees: 32
Leadership: Ralph Katz, founder and principal; Anne Green, president and CEO
Founded: 1996
If smart is the new sexy, CooperKatz is smokin'. Never mind that President and CEO Anne Green completed most of a Ph.D. in comparative literature or that founder Ralph Katz also helps run the Association of National Advertisers annual conference. For clients like Philips Americas, CityMD, Sarah Lawrence College, Memorial Sloan Kettering and Coldwell Banker, the firm handles media, positioning and thought leadership at such a high level they might as well be levitating. Revenue rose to $5.4 million this year; we bet the upward trajectory continues.

Last Year's List: 13
Employees: 120
Leadership: Joele Frank, managing partner; Matthew Sherman, president
Founded: 2000
The Joele Frank freight train keeps plowing through markets, whatever the temperature. Frank's firm was just named the No. 1 M&A adviser for the fifth year in a row by The Deal's "Corporate Control Alert." You don't need an MBA to see why; this year alone the company repped Johnson & Johnson, Panera, Cabela's and Honeywell. Frank and her team also led Broadcom's bid to acquire Qualcomm, the largest tech deal ever until Qualcomm rejected the offer. The firm is also a trusted adviser to companies filing for bankruptcy, such as RadioShack, Gymboree and Toys "R" Us. And this year, its private equity practice grew by 50 percent again.

Last Year's List: 46
Employees: 110
Leadership: Ed Filipowski, worldwide president and chief strategist; Julie Mannion, president of creative services
Founded: 1984
This august fashion agency shook up its ownership structure this year, naming eight new partners to its worldwide executive board and giving U.S. employees an ownership stake in the company. But KCD was valued just as much on the runway as in the boardroom, running more shows worldwide (for clients like Victoria's Secret, Birkenstock and Marc Jacobs) than any other firm. Fashion's biggest events like the CFDA and Glamour Women of the Year awards also go off without a hitch thanks to KCD. The company's new Hudson Yards HQ, along with growing offices in Paris and London, will only increase its reach in 2018.
36 Sunshine Sachs
Last Year's List: 31
Employees: 177
Leadership: Ken Sunshine, Shawn Sachs, Heather Lylis, Keleigh Thomas Morgan, partners
Founded: 1991
Sunshine continues to be one of the most adroit generalist firms in the business, crisscrossing politics, tech and entertainment with ease. The company kept up its full-throated endorsement of progressive causes, making the Women's March on Washington a viral, pussy-hatted triumph. Sunshine Sachs minions also marched on Montreal as the firm promoted Tower of Song, the massive Leonard Cohen memorial concert. Longtime tech clients Facebook, Instagram and Lyft won't go anywhere else—the company also added WeWork to the fold this year, just in time for its purchase of the Lord & Taylor building. And Sunshine's definitely not throwing away its shot: The firm helped publicize Lin-Manuel Miranda's massive Puerto Rico relief effort.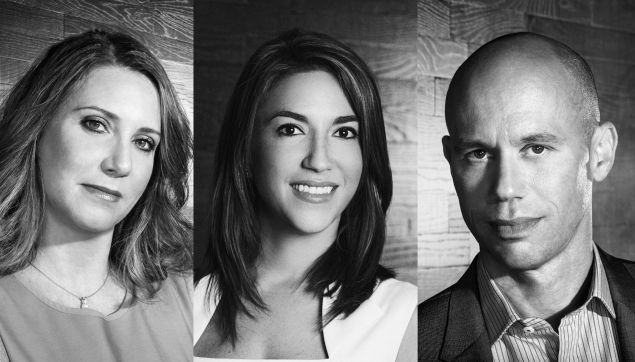 37 Kwittken
Last Year's List: 35
Employees: 75
Leadership: Aaron Kwittken, global chairman and CEO; Gabrielle Zucker Acevedo, executive vice president; Shanee Goss, executive managing director
Founded: 2006
The departure of co-founder Jason Schlossberg (who bolted for digital agency Huge) didn't ding Kwittken's momentum one bit. The agency maintained strong relationships with clients like Deloitte and American Express while also adding new heavy hitters like Ironman, FIFA World Cup sponsor Hisense and Leesa Sleep. The firm's next big thing? Burnishing pro bono work by donating $1 million in both fees and time to 100 different charities and becoming a socially conscious B Corp.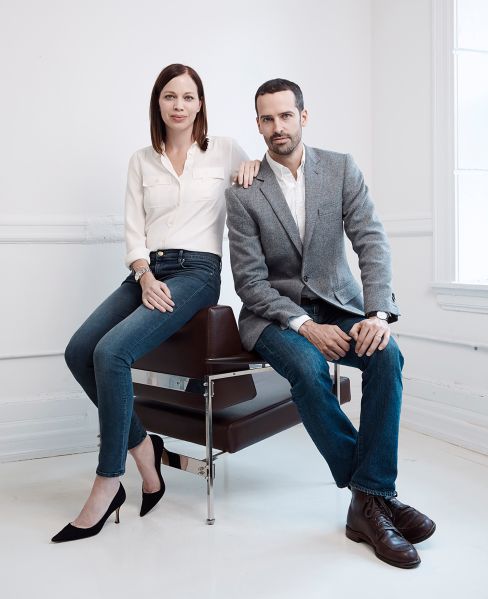 Last Year's List: 11
Employees: 30
Leadership: Michael Tavani, co-founder; Meghan McGinnis, co-founder
Founded: 2010
Stick a pin in a map of the US; chances are M18's got a client there, as well as in more cities than ever abroad. Big deals this year include opening London's massive Ned hotel along with a 3,000-room project in Las Vegas and lots of quirky little properties, from a Tulum tent hotel to a renovated Malibu motel. On the real estate side, the roster's an A-list of developers, including Extell, Lefrak, Vornado, Silverstein, HFZ, Rudin, JDS and Forest City.

Last Year's List: N/A
Employees: 12
Leadership: Christine Abbate, founder and president
Founded: 1996
Christine Abbate's proudly all-woman firm has reach far beyond New York with clients as likely to come from Brussels, Bologna or Berlin as Brooklyn. New on a roster that grew more than 17 percent this year: Milan's Salone del Mobile, widely considered the world's most prestigious design fair; Capital One Workplace Solutions, for its design team; the respected American Society of Interior Designers; and E-Ink, the technology that brought you Kindle. Loyal, long-term clients include Ceramics of Italy, Brooklyn Chamber of Commerce/BKLYN DESIGNS, hansgrohe/AXOR, Royal Botania, Duravit and the Architectural Digest Design Show. The icing on the cannoli: Abbate will open a Milan office in January.
Last year's list: N/A
Employees: 11
Leadership: Meg Connolly, founder and president; Slater Gillin, senior vice president and creative director; Kate White, vice president
Founded: 2006
Connolly continues to prove success means knowing when to say no. With a client list as carefully curated as the rooms at the five star hotels she reps, she's perfected the iron-fist-in-velvet-glove approach to PR—delivering serious results while maintaining rarefied relationships with snoot-approved brands. On her roster: Claridge's, the Connaught and the Berkeley in London; Faena's insane properties in Miami and Buenos Aires; Graduate hotels; and the ultracool Thunderbird and Capri hotels in Marfa, Texas, along with luxury brands like Puiforcat and Savoir Beds. This may not be the biggest agency in the business, but it's probably the classiest.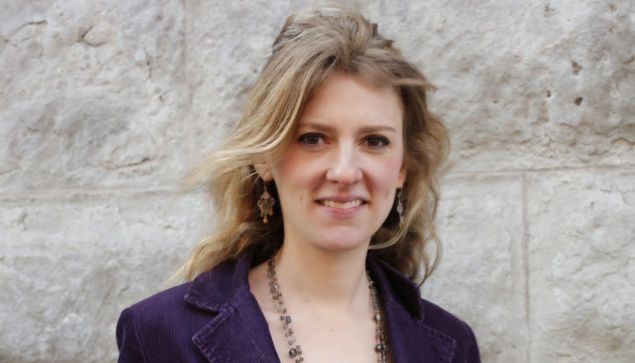 Last Year's List: N/A
Employees: 2
Leadership: Leah Paulos, founder and president
Founded: 2013
The smallest firm in the Power 50 represented some of the year's biggest books: Think Timothy Snyder's On Tyranny, Tom Nichols' The Death of Expertise and former White House speechwriter David Litt's sensational Thanks, Obama. In a major coup, PressShop's Leah Paulos also got The New York Times' Dwight Garner to review—gasp!—a self-published book, Jarett Kobek's I Hate the Internet. A longtime editor and writer whose career spanned AOL to Marie Claire to Yahoo, Paulos knows how to package and pitch; we bet her book of business will keep getting bigger.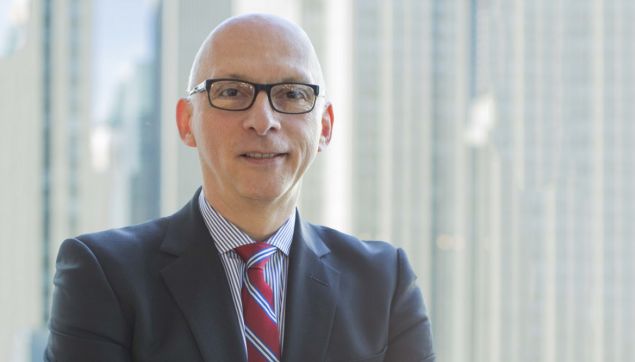 Last Year's List: N/A
Employees: 10
Leadership: Montieth Illingworth, president
Founded: 2008
It's no big deal for a giant agency to service clients worldwide. But it's a huge deal for a 10-person agency to just as effectively advise clients with business across continents. Former journalist Montieth Illingworth has built that kind of operation, a self-described "super-boutique" that lives up to its billing. Now splitting his time between New York, London and Frankfurt offices—Paris is next—Illingworth gives staff titles like "Global account director" and hires polyglots who cross borders the way other people cross the street. Revenue's climbing, and new clients are flocking, as a result. Long a secret weapon in crisis and litigation, the firm's broadened into sectors like fintech, blockchain tech and digital currencies; while most clients remain hush-hush, Montieth & Co. this year worked on litigation around Prince's estate, several looted-art situations and big consumer issues like ticket scalping.
Last Year's List: 48
Employees: 60
Leadership: Nancy J. Friedman, founder and chief creative officer
Founded: 1987
Another day, another destination. That's how it seems at NJF—formerly NJFPR— which probably represents more places than most people will ever visit. This year alone the firm brought on Canyon Ranch, The Orient Hotel Jerusalem, The Colony Palm Beach, Club Med, Zurich and three new Pod hotels; NJF continues to rep Sean MacPherson's properties, Fiji, Macau, Los Cabos and Eurail. Friedman herself remains the agency's secret weapon; there are few strategists sharper or smarter. Her deft touch with big personalities—she worked with Ian Schrager early in her career—also came in handy when NJF won the coveted assignment to promote the Pool, the Grill and the Lobster Club for Major Food Group.
Last Year's List: N/A
Employees: 62
Leadership: Sarah Evans and Jamie Lynn Sigler, partners
Founded: 2005
Double-digit growth every year since its founding? Sounds nuts, but J's managed it, along with smart expansions both professional and geographic (HQs in NYC, San Diego, LA and London). Clients keep piling on from big brands like Ritz-Carlton, Marriott, Relais & Chateaux and Disney; J's also tiptoeing into destination PR with influencer campaigns for clients like Newport Beach & Company. J actually bought its own building in San Diego, now under renovation and soon to become the company's West Coast flagship.
Last Year's List: N/A
Employees: 10|
Leadership: Denise Williamson, founder
Founded: 1998
It's notable whenever The New York Times covers a PR firm, but Denise Williamson earned the ink with a masterstroke that's brilliant because it's so sensible: The founder of low-profile, high-powered Williamson PR opened a Tribeca boutique to showcase the brands she represents, including cognoscenti faves Chimala, Freemans Sporting Club, Nanamica and Brandblack. She also engineered some of the frenzy behind the first NYC pop-up from Visvim designer Hiroki Nakamura—he of the $3,000 kimono-style down jacket. Williamson PR's revenue climbed 30 percent in 2017, and we bet green will stay next year's "in" color for the firm.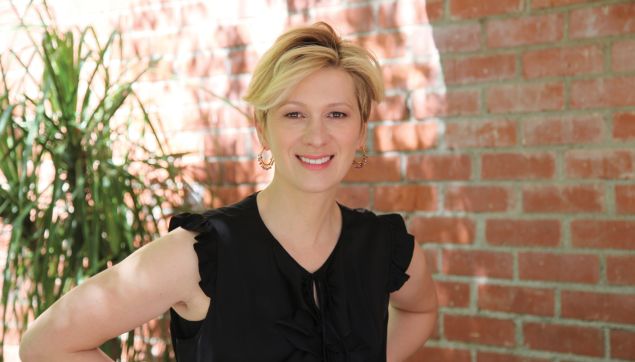 Last Year's List: 34
Employees: 100
Leadership: Kelly Bush Novak, founder and CEO
Founded: 1993
ID's client roster is an eclectic mix of legends (Steve Martin, Bette Midler), big stars (Jake Gyllenhaal, Jennifer Lawrence) and hot young talent (newly minted Oscar winner Mahershala Ali, Big Sick phenom Kumail Nanjiani). They also represent brands as varied as Viceland, Hulu and Nintendo. But founder Novak wants to do more than that—she recently called for gender equality in Hollywood by 2020.
Last Year's List: 26
Employees: 100
Leadership: Josh Isay and Jennifer Cunningham, managing partners
Founded: 2004
SKDK has five offices across the country, but DC's where they have the real juice—Politico called their HQ there the place "where powerful Democrats plot the anti-Trump agenda." That may not be surprising, considering the firm's staff boasts several Obama and Schumer alums. But that doesn't make their work any less impressive. This year SKDK ran the successful campaign to keep the Affordable Care Act and fought for the Medicare expansion ballot initiative in Maine. It also partnered with the Center for Reproductive Rights on a federal lawsuit against the president's new contraception restrictions.
Last Year's List: 17
Employees: N/A
Leadership: Alison Brod, founder and CEO
Founded: 1995
High and low, big and small, indie and corporate—Alison Brod's firm navigates all sides masterfully, as her 2017 track record demonstrates. This year Brod had many wins in her core fashion and beauty business, including Rachel Roy, ModCloth (which this year was acquired by Walmart) and Reese Witherspoon's clothing line Draper James. But Brod's steadily expanded into other arenas, taking on food brands like Burger King, Tim Hortons and Kraft-Heinz, along with media companies like Barstool Sports. And if anyone can make "Say I love you with a Coke" a thing, it's her. Brod's Midas touch seems to be turned on and tuned in more than two decades in. who can make "Say I love you With a Coke" a thing? We dont blame her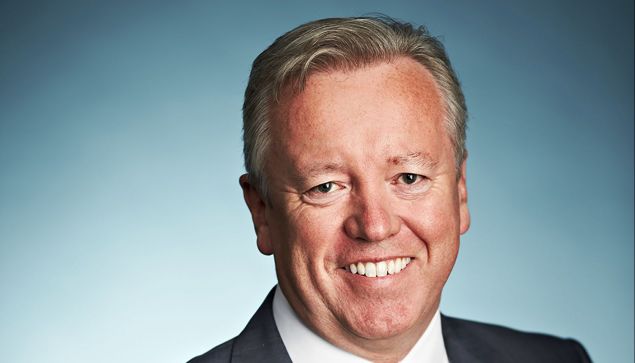 Last year's list: N/A
Employees: 1,650 (US)
Leadership: John Saunders, president and CEO
Founded: 1946
Last year, the Observer chronicled how corporate rejiggering sparked a C-suite exodus from FleishmanHillard. This year, it's a different story. While revenue growth remains flat, the agency's been on a new-business tear, delivering what President and CEO Saunders has called called its best performance ever. What does that mean? More than 21 new assignments valued at more than $1 million apiece, according to one report, and an astonishing 76 percent close rate on new business. Among the spoils: Western Union, Anheuser-Busch/InBev, Levi's, Alibaba Group and er, Crocs. We'll be watching to see if Saunders can keep this legacy behemoth energized in the coming year.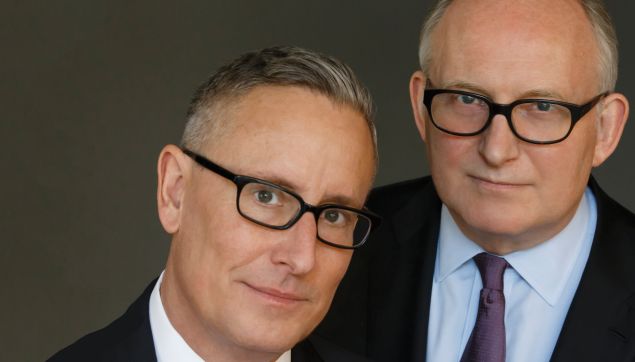 Last Year's List: 50
Employees: 16
Leadership: Chris Boneau and Adrian Bryan-Brown, co-founders
Founded: 1991
Get in losers, Mean Girls is coming to Broadway—and with BBB's backing, Tina Fey's musical is sure to be a monster hit. The firm also continues to rep long-running classics like Chicago and The Book of Mormon, along with more recent crowd-pleasers like A Bronx Tale and Waitress (currently starring Jason Mraz). And in case you had any doubts about the firm's influence, it's also got a little show called Harry Potter and the Cursed Child in the pipeline. Accio profits!
More PR Power: