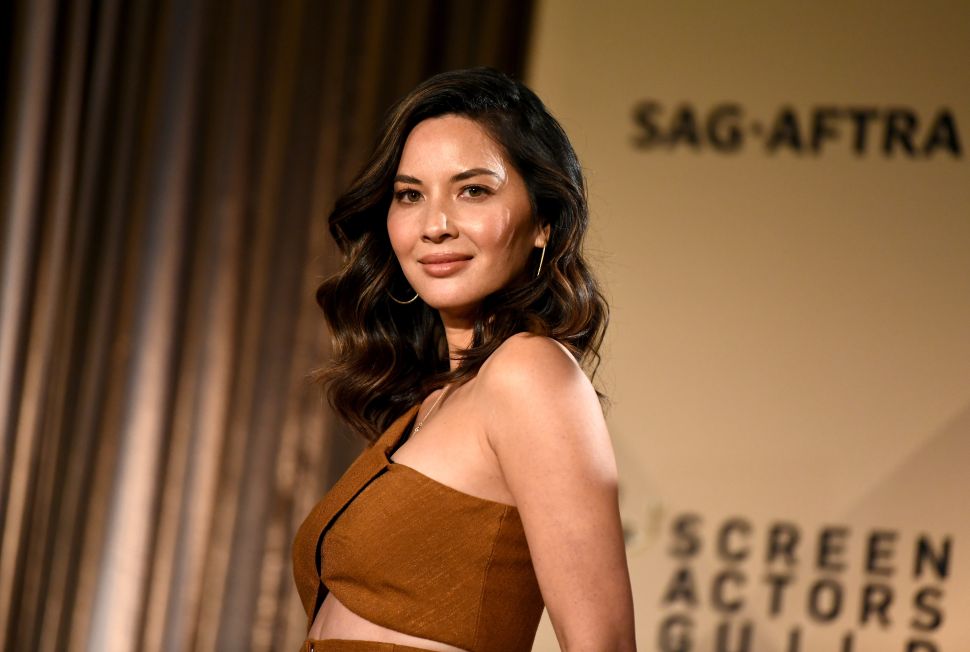 Here's a thought: maybe don't express sympathy for Harvey Weinstein. But that's exactly what Woody Allen did when he told the BBC that he felt sorry for the disgraced movie executive and criticized the "witch-hunt atmosphere" for men in Hollywood at the moment. Now, actress Olivia Munn is striking back with a new op-ed published in Entertainment Weekly.
Munn, who had previously stepped forward with a group of women to accuse director Brett Ratner of sexual harassment, attacked Allen's comments that "every guy in an office who winks at a woman is suddenly having to call a lawyer to defend himself."
"The possibility of an overcorrection is much less worrisome than all of the injustices that led us to this moment," Munn wrote. "Woody's gut instinct to fear what this might become would be better suited to a gut instinct to hold back an urge that could be wrong."
Munn expressed sadness that victims had to be "broken first" before their abusers could be held accountable for their actions. "The violating act alone is not damaging enough to spark society's outrage. It's a marathon towards self-destruction in order to gain credibility and a vicious circle of victim-blaming," she wrote.
Munn notes how the balance of power is so unevenly distributed throughout Hollywood in favor of men. This leads to situations like Weinstein's, where influential executives will abuse their power over actresses and others just getting started in the business.
"The system that lets men like Ratner and Allen back in, is the same system that creates disparity. It's tilted to roll back into their favor while the rest of us are saddled with a Sisyphean task."
Munn can next be seen in Ocean's Eight.