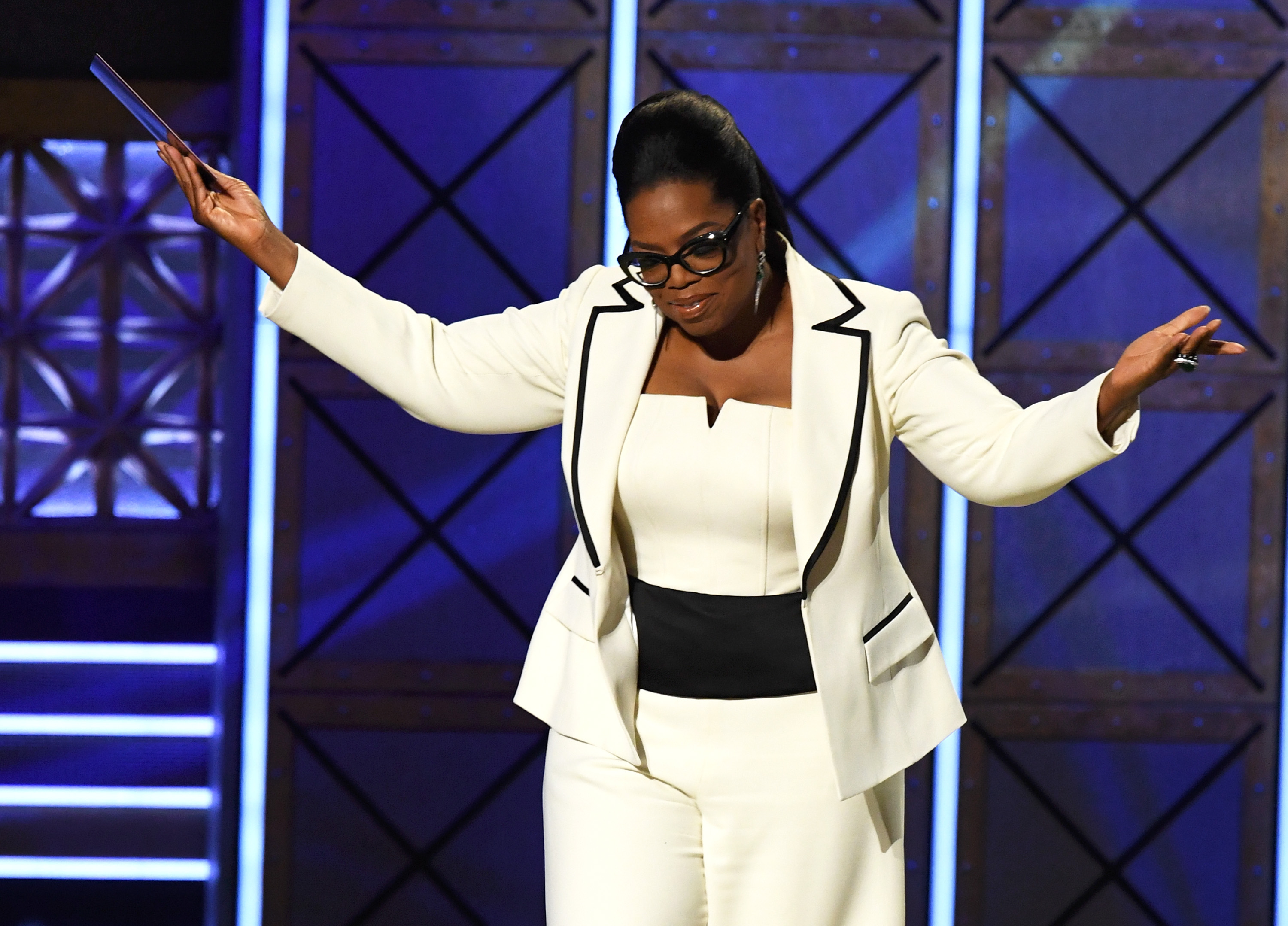 Oprah's brand is all powerful and we're 100 percent okay with that.
On Monday, Discovery Communications—the company behind the Discovery Channel and all those awesome natures shows you watch—paid a whopping $70 million to acquire an additional 24.5 percent of the Oprah Winfrey Network to become OWN's majority stakeholder. Previously, Oprah's Harpo, Inc. and Discovery had shared a 50-50 percentage in the endeavor. But don't worry, this isn't some sort of hostile take over. In fact, Oprah's contract as CEO has been extended through 2025 (but what about that 2020 presidential run?).
"Ten years ago, Oprah and I began to imagine what a network, inspired by her vision and values, could mean to viewers across the U.S.," David Zaslav, president and CEO of Discovery, said (per TheWrap). "In an increasingly crowded landscape, OWN has emerged as the leading destination for African-American women and one of the strongest superfan brands across all screens and services. This transaction allows Discovery and Oprah to unlock more value from our partnership; extends once more her commitment to the network; and lets us continue our strong work together to nourish OWN viewers with the content they love."
"Creating OWN and seeing it flourish, supported by Discovery and a rapidly growing group of the finest storytellers in film and television, is one of my proudest achievements," Winfrey added. "I'm thrilled with the network's success and excited about this next chapter in our partnership. Together, we'll continue to inspire our viewers with real-life stories that are emotional and entertaining, connecting them to each other and to their greatest potential."
"I'm excited for OWN to be part of Discovery in a deeper, more meaningful way and for the opportunity this unlocks for our future," Erik Logan, president, OWN, said. "Our network has achieved what most people thought was impossible and as we look toward the future, now more than ever, we are poised for continued success."
OWN first kicked off in 2011 and has since become the No. 1 most-watched network among African-American women. It currently houses the top four original scripted series among black females on ad-supported cable, making it  valuable property.
We have to give credit to Discovery for aggressively pursuing the demographic with OWN, TLC and it's planned acquisition of Scripps. Once all three are officially under the Discovery umbrella, the company will boast a 20 percent share of women watching primetime pay TV in the united states, per TheWrap.