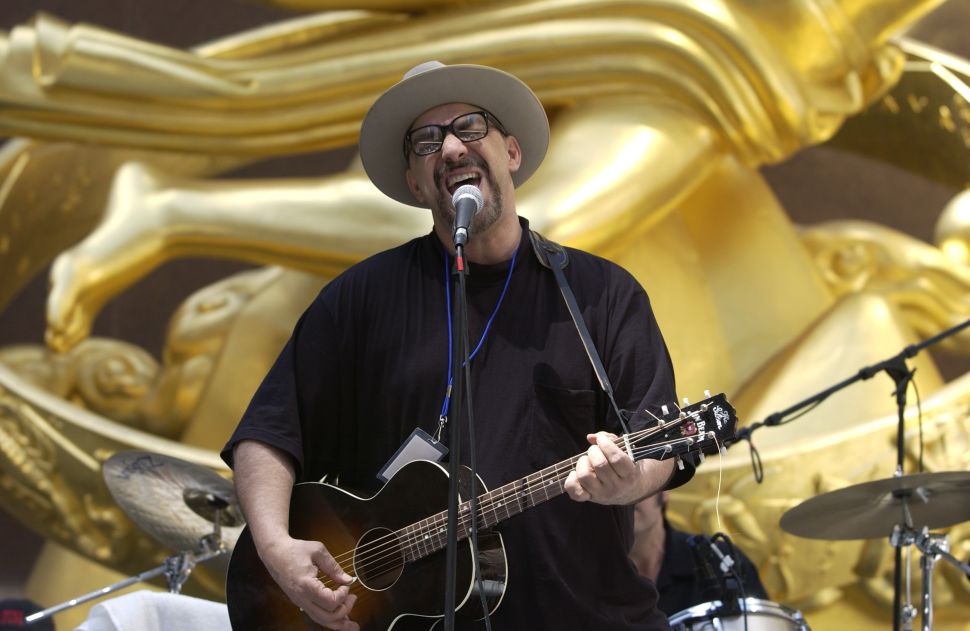 Musician Pat DiNizio, best known as the lead singer of the rock group The Smithereens, died on Tuesday. He was 62.
The Smithereens confirmed his passing on their Facebook page on Wednesday, but did not reveal a cause of death.
[protected-iframe id="222f00a1591a5e77dfef9a057d2856c9-35584880-125099115″ info="https://www.facebook.com/plugins/post.php?href=https%3A%2F%2Fwww.facebook.com%2Fthesmithereens%2Fposts%2F1891313274229872&width=500″ width="500″ height="239″ frameborder="0″ style="border: none; overflow: hidden;" scrolling="no"]
DiNizio, a New Jersey native, served as the band's lead singer, guitarist and songwriter. The group was founded back in 1980 and are known for solid hits such as "Only a Memory," "A Girl Like You" and "Too Much Hits."
According to Variety, DiNizio dealt with several health issues in recent years. Two separate falls called serious nerve damage, resulting in the loss of the use of his right arm in 2015. The Smithereens were forced to cancel a show earlier this year after DiNizio injured his neck and back in another slip. The band was scheduled to kick off another road tour in January, starting at Count Basie Theatre in Red Bank.
"Pat was looking forward to getting back on the road and seeing his many fans and friends. Please keep Pat in your thoughts and prayers," the Facebook post read.
Other hits from the band included "Blood and Roses," "Behind the Wall of Sleep" and "Strangers When We Met."