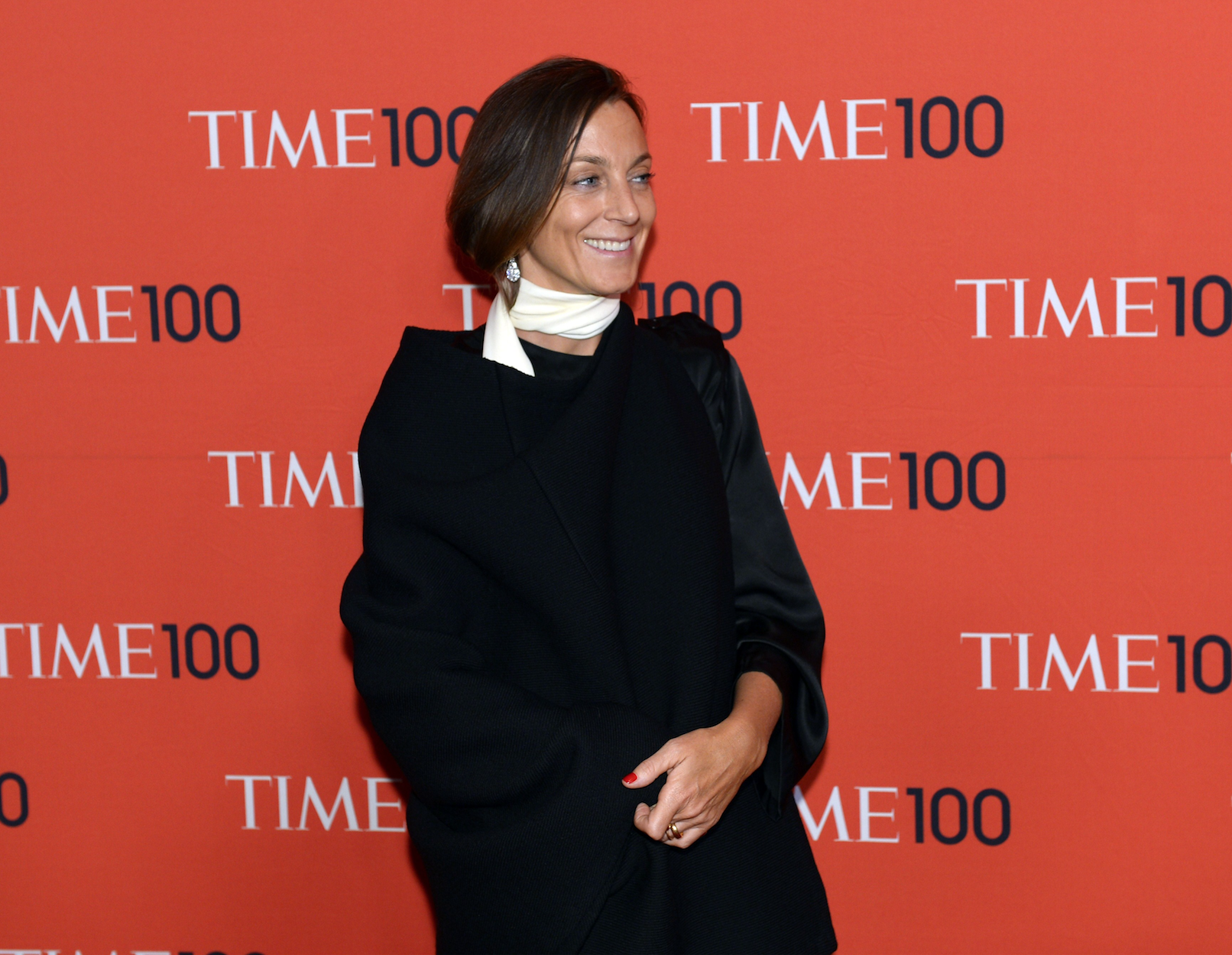 It's official: Phoebe Philo is leaving Céline.
After 10 years as the creative director for the LVMH-owned brand, the forthcoming fall 2018 collection, which is set to debut in March during Paris Fashion Week, will be Philo's final range for Céline.
Rumors about her departure have been swirling about for the past few months, thanks in part to a story published by Business of Fashion in October. The item claimed that LVMH was in the midst of interviewing replacements for Philo. While Céline denied that the creative director's departure was imminent, an anonymous source spilled the tea that she was actually set to leave before the end of 2017—a statement that has been proven to be entirely true.
WWD broke the news this morning that Philo was moving on and they also obtained a statement that she sent to her team.
"Working with Céline has been an exceptional experience for me these last 10 years. I am grateful to have worked with an incredibly talented and committed team and I would like to thank everyone along the way who has been part of the collaborations and conversations… it's been amazing."
Amazing doesn't quite describe the impact that Philo has had at Céline, as she turned the brand into a powerhouse for luxe leather accessories, must-have handbags and creative ready-to-wear ranges that were often imitated. She first arrived at the brand in 2008 after taking some time off to spend with her family; prior to Céline she was the creative director at another French maison, Chloé. She started there as an assistant to Stella McCartney in 1997, eventually taking over her boss' role in 2001.
So what's next for Philo's illustrious career? Not much, it seems. Yet another unnamed source came forward with a revelation: "Philo will not work for another label in the near future," they told WWD. However, Céline will be moving on and will likely name Philo's replacement over the next few months.