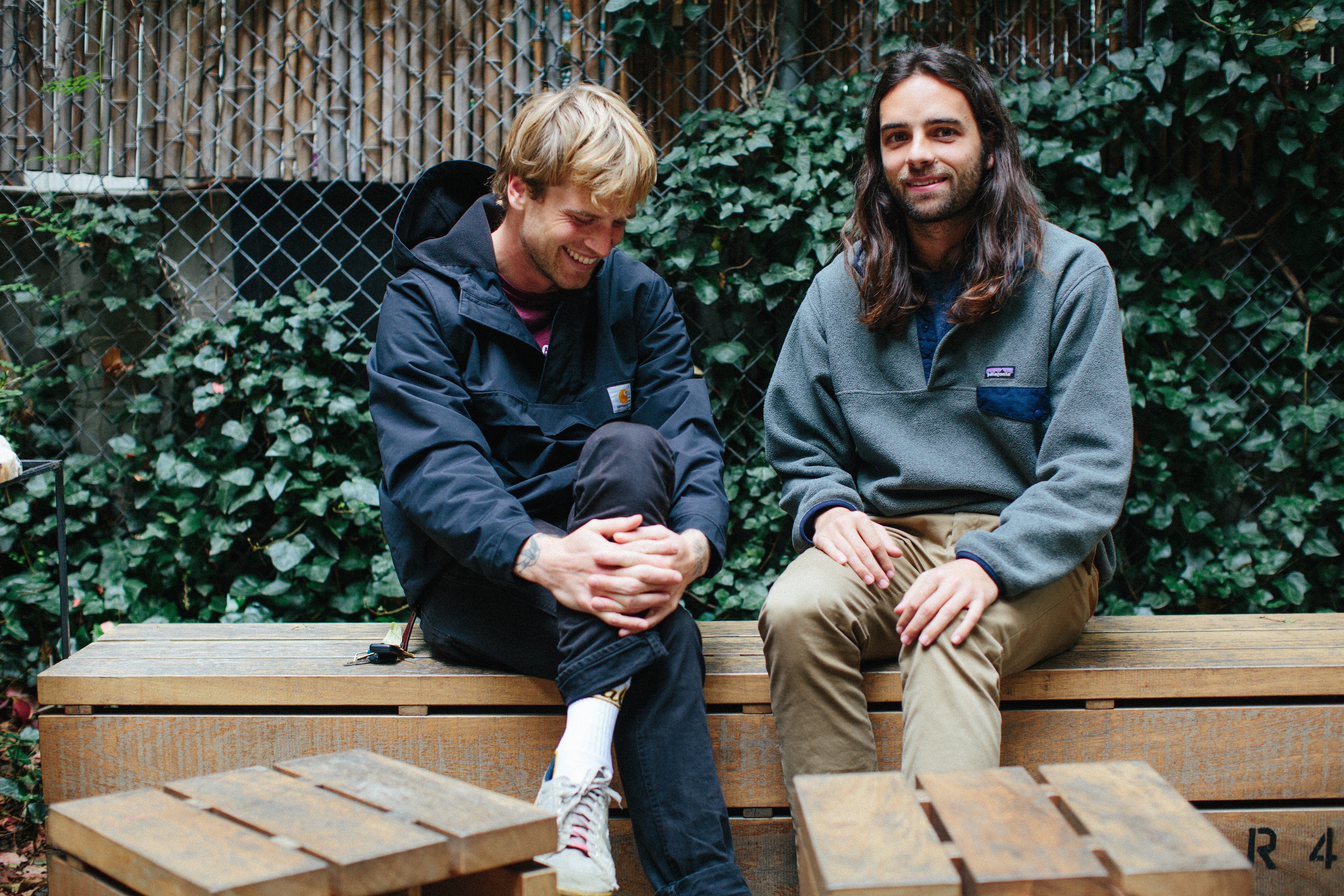 At the bustling Pilotworks, which sits on the border of Bed-Stuy, Bushwick and Williamsburg, spaghetti donuts were coming out of the oven while co-founder Nick Devane looked on approvingly. The kitchen is an incubator for new food vendors, and many serve up Smorgasburg favorites, while others are reimagining childhood favorites like waffles and macaroni and cheese.
Devane, who just made the Forbes 30 Under 30 List (he's only 26), walked us through the space in a hair net and explained how it started. While there's a number of smaller kitchens and nonprofit spaces with similar motives, Pilotworks is the only interation with multiple kitchens in other hipster havens, including Portland, Providence and Chicago—in addition to an extensive mentorship program. And because of regulation issues, smaller vendors have flocked to their kitchens. "We're still behind the mission, which is helping people start food businesses and creating a community around food," he told us.
Some of Devane's favorite vendors in the space include Keepers Coffee Soda, Pop Pasta's Spaghetti Doughnuts and pre-made cocktail mixers from Swig + Swallow, which offer just enough room to stealthily add a shot or two to the teeny bottle.
Pilotworks, formerly known as Foodworks, has major expansion plans. They're opening in Newark early next year, followed by Chicago and Dallas. They provide distribution support for 15 brands that don't produce in their kitchens, including the popular Snacklins (vegan pork rinds that taste much more flavorful than they sound) and Swapples, the plant-based waffle company.
One of the brands creating a brand new product in their kitchens is Zesty Z, a za'atar spread for vegetables, meat or hummus. Zesty Z is based on a Lebanese family recipe and was created by Lorraine and Alexander Harik, a Brooklyn-based mother and son duo. Now, their entire family is involved in the start-up.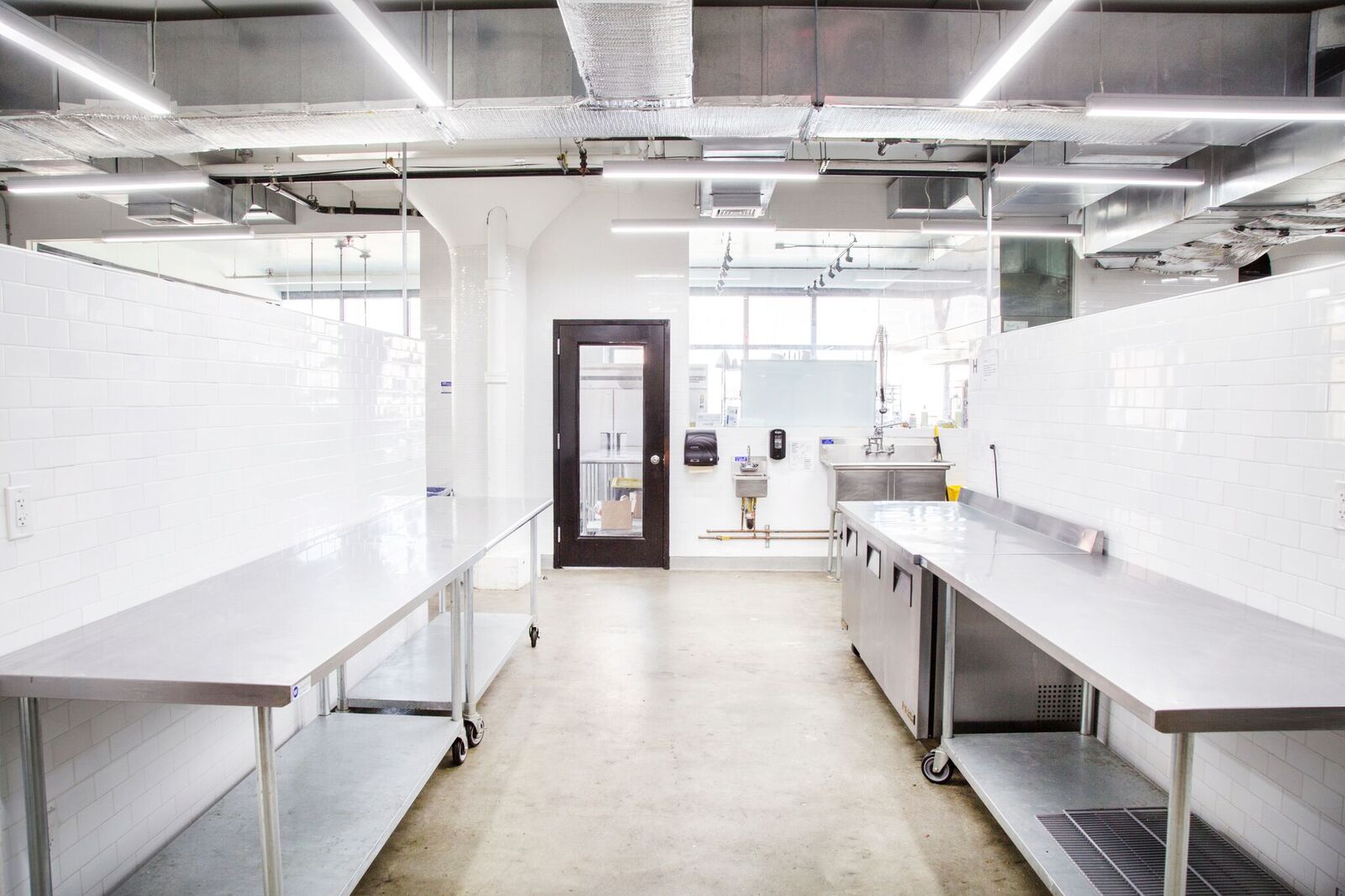 "Za'atar is gaining momentum in the U.S.," Alexander told us. "Those who know za'atar are usually foodies, travelers, or have a Middle Eastern background. Those who don't love the refreshing burst of Mediterranean flavor and dynamic versatility." He suggests avocado toast, eggs, salad and grilled salmon with a dash of Zesty Z on top, and posts new recipes weekly on their website, specifically for customers who aren't used to cooking with the spice.
Aida Eats makes sourdough crackers that are equally popular. Co-owner Nora O'Malley explained that she started selling the currant crips and candied pecans that were offered on her cheeseboard at Lois, her all-tap wine bar in the East Village. "Our customers were falling in love with our house-made cheese pairings and trying to buy them over the bar, which is when we started thinking of a line. The Sourdough Crackers were the first product we developed specifically for Aida," O'Malley said. "We had already cultivated a sourdough starter at Lois, since we make a sourdough flatbread as one of our menu items. When we started recipe testing we used that same starter to make the first batch of crackers and they came out perfectly crispy and so surprisingly cheesy. We realized we had found something special and that they didn't need anything besides a little sprinkle of salt—we like to call them adult Cheez-its."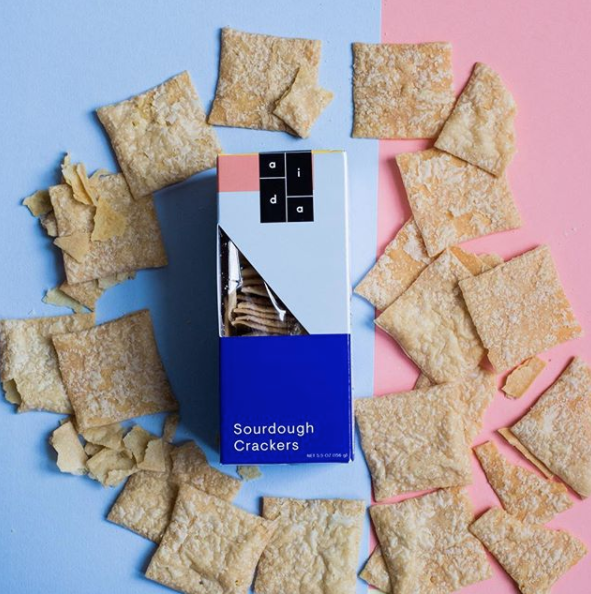 Another stand-out is Swapples, super healthy waffles reminiscent of Eggos, only with far more flavor. "I put a few simple ingredients together, made a few tweaks, and it was done," Rebecca Peress said about the process. "Waffles have always been traditionally sweet and eaten at breakfast; any deviation from that norm kind of makes people scratch their heads, simply because of where waffles fall in their mind. It's actually one of the reasons we introduced two sweet varieties."
Peress suggests pairing the savory Everything waffle with mashed avocado, the Tomato Pizza flavor with hummus or melted cheese (just like an adult pizza bagel), Blueberry with natural peanut butter and Cinnamon with coconut cream.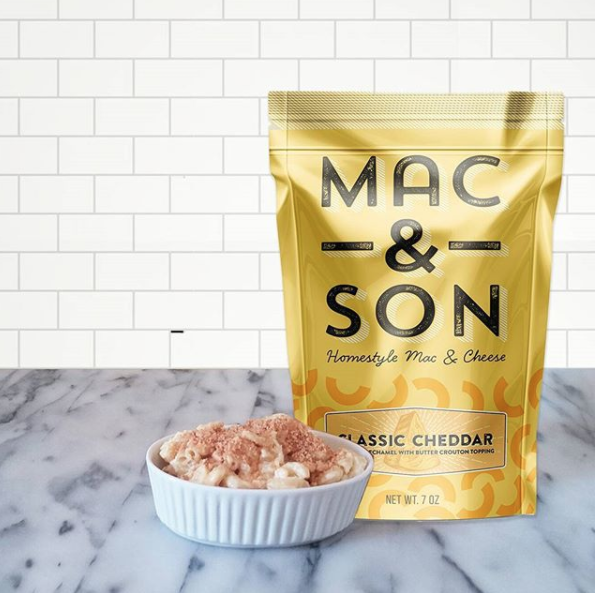 Mac & Son is also worth a try, as this take on microwavable macaroni and cheese doesn't taste anything like Kraft, but can be whipped up in the same amount of time. The new pantry staple is made with white bechamel sauce, real cheese and even comes with a crouton topping. The new line of gourmet macaroni and cheese is specifically for adults, with no silly shapes or fake cheese. The kits were created by Chris McMurray in honor of his three-year-old son. He would fix up the products they bought at the store, until he realized he was slowly replacing every single aspect of the box.
"Pilotworks has been an essential part of turning this idea from an amateur home-chef into a real, market-ready, quality product," McMurray explained. "It's somewhere between a software incubator, a makers-shop and a commercial kitchen. They offer flexible-access to a top-notch facility to create quality food and resources that can get it out to market." Now, the company is talking to multiple chains across the country, proving how far mentorship and a commercial kitchen can take these start-ups.