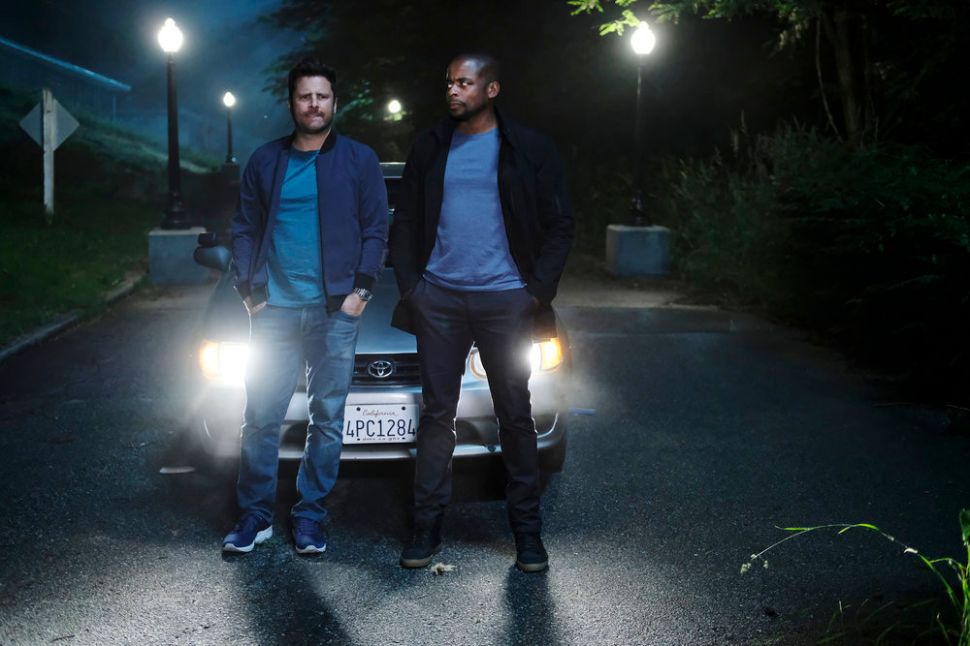 In the span of two hours, there's a musical number within a dream sequence, a knock-down-drag-out fight between two women, the appearance of a highly skilled ninja, some explosives and the welcome appearance of a pineapple.
All of these things captured into one skillfully concocted narrative can only mean one thing: Psych is back.
The series about a fake psychic detective ran for eight seasons, concluding its episodic run in 2013. Now, for one time only, audiences can relive the dynamic of crime solving duo Shawn and Gus in Psych: The Movie.
The film picks up three years after the events of the series finale, with fake psychic detective Shawn Spencer and his best friend, Burton "Gus" Guster about to open their new office in San Francisco, cleverly named "psychphrancisco." They and their usual cohorts—including Shawn's fiancée, Juliet, his father, Henry, the San Francisco chief of police and Detective Carlton Lassiter—come together during the holidays after a mystery assailant targets one of their own.
Psych creator Steve Franks, who also co-wrote the film, points to a resurgence of the series as having paved the way for the movie, saying, "The show ended on USA and then it went to Netflix and was on several places in syndication as well and it was like everyone suddenly found it. It's a little funny that they found it after we finished making it, but it opened up the avenue for this."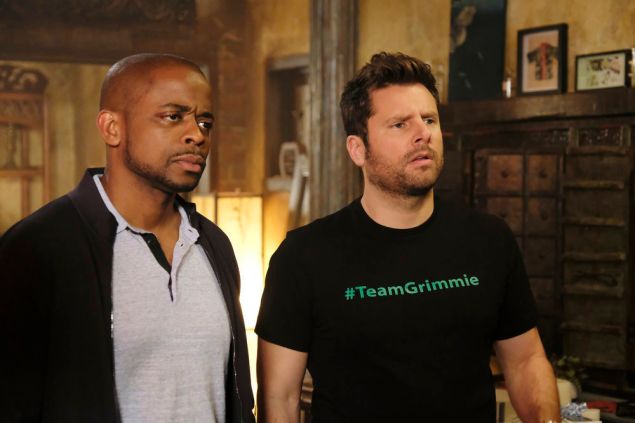 The shift in attention caught Franks off-guard. "I used to say to people, 'I write for this show on cable called show called Psych,' and people would say, 'oh I think I've seen that.' Then after it ended, I would say that and people would say, 'oh, I know that show,' and they would quote episodes. It was weird and fun."
Franks says that the dynamic of the audience also changed a bit during this period. "So, we knew we had this growing fan base and although we didn't write the show for kids, we suddenly had this whole audience of young people. They were like eight and twelve when we originally made the episodes and now they're 18 and 20 and watching it in a whole new way."
That age group is very vocal about what they want, "especially on social media," says Franks. "They set up fan sites and there was all this activity on Twitter. All of it was designed to get this movie made. I was always ready to do it and then the network was ready and it all just came together."
Initially, crafting the storyline for the film felt daunting to Franks, he admitted. "When you end a series, it's like landing a 747—how do you do that when you're not sure how to do that? We thought with the movie we could just pick everything back up, but then we realized that we tied it up in these nice little bows and everyone seemed to be happy with it. We got closure at the end of the series, now how do you untie those bows and do justice to that ending? So, it was little scary but it was a scariness that we were excited to get into."
Getting the whole team back together hit a snag when cast member Tim Omundson sadly suffered a stroke. "That was really hard," said Franks. "We really wanted him to be a big part of this, but he just wasn't able to do that. We did find a way get him into it so that was good."
He quickly added, "You know I said to everyone, 'Let's do this movie for Tim. One, so his health insurance keeps going, and, two, so he can have a bigger part in the next movie."
For the rest of the cast, slipping back into their roles wasn't difficult, Franks revealed, "it wasn't a big process to get back into it but there were a few takes. I always say doing something like this is like getting the plane off the runway—it's a little bumpy and then you just soar. The words, the banter, all of it, starts flying. That's what we were aiming to get to and we got there shockingly fast."
Both ardent fans of the show and those who have never seen a single episode can dip into the movie and enjoy it, insists Franks. "My plan when we were writing this, was first and foremost to make it work for the fans, and then it's also for the casual person who's seen an episode or two, and then also for someone who's never see it at all. For the newcomer, every character is introduced with their name on the scene and we get their backstory. For the avid fans, we continue all of the dynamics that were part of the show and we honor what happened throughout the course, and at the conclusion, of the series."
Franks disclosed that the whole world of Psych comes from two major influences in his life. "I loved the show Moonlighting. It was a fun, one-hour detective show that was about these flawed, but really likable characters. And, my dad was police officer for 26 years, then he worked as security on the set of Moonlighting and I got to see how it was done. So, I have the background of being in a family of cops, and I also have this love of banter and interesting characters. In my mind, character is the most important part, and then it's about the case. If you do that combination right, I just think that's perfection right there."
Overall, the thing that Franks is most proud of with regard to the movie is that, "It's two hours of pure escapism that has a lot of drama, action and fun. There's so much division going on in the world right now. Psych welcomes everyone and celebrates that we're not really all that different. When there are wars and things going on every day that are unsettling, this movie is a very positive place where you get to sit and enjoy and not have to worry about the rest of the world for a little bit."
Talking about any possible future Psych films, Franks laughed as he said, "Well, my email signature says, 'Steve Franks, Psych Movies, One of Six." I feel like I sort of willed this first one into existence in a way, so If my signature is right, we have five more to do."
Psych: The Movie airs Thursday, December 7 at 8 p.m. e/p on USA.
Anne Easton is a West Coast based writer for Observer. She's an Emmy-award winning writer and producer who has worked in news, sports and children's television for FOX, ABC/Disney and the ReelzChannel. Follow her on Twitter at @anne_k_easton.