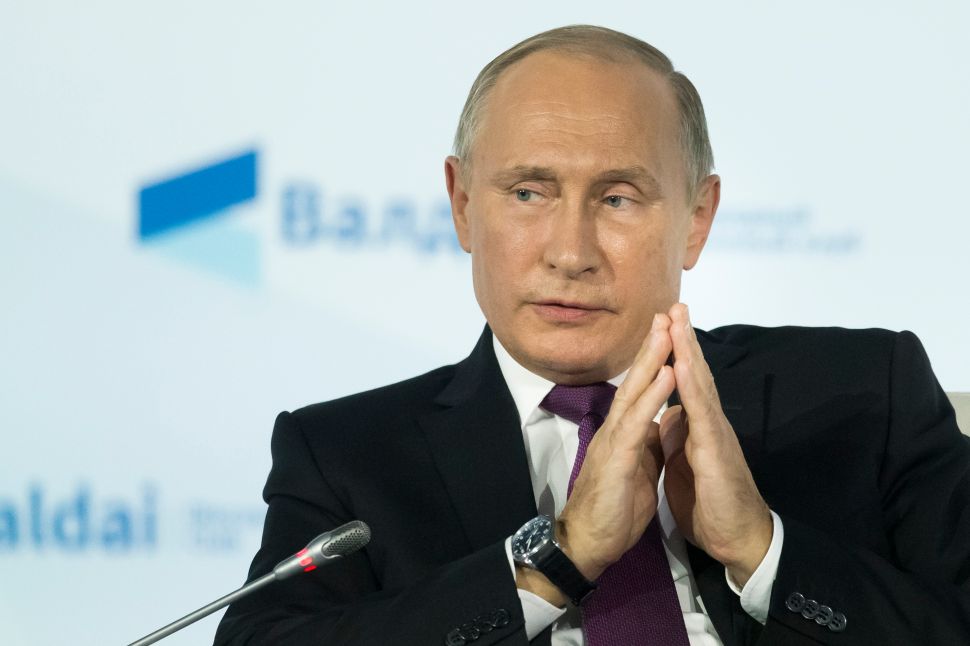 Russian President Vladimir Putin is looking to extricate Russian forces from a war-ravished Syria, at least publicly before March's elections. On Monday morning, Putin visited a Russian air base in Syria alongside Syrian President Bashar al-Assad to order a partial troop evacuation and claim victory over the Islamic State.
"In two years, the Russian armed forces, together with the Syrian army, have defeated the most lethal group of international terrorists," Russian state news agency Tass quoted Putin saying.
"In this regard, I have decided that a significant part of the Russian military contingent in the Syrian Arab Republic is returning home to Russia."
"Russian comments about removal of their forces do not often correspond with actual troop reductions, and do not affect U.S. priorities in Syria," Pentagon spokesman Eric Pahon told Reuters.
Syrian state television aired footage of the two men watching a victory parade with Russian troops, claiming Assad was thankful for the blood of Moscow's "martyrs."
Though Putin is withdrawing troops in the Hmeymim air base, two additional Russian bases, Hmeimim and Tartus, will continue operating in Syria as part of the president's longer grand strategy to maintain a military presence in the region.
Putin has supported al-Assad's presidency since the Syrian Civil War erupted, even after the president gassed his own people and committed massive human rights violations. In 2015, the Kremlin began supplying the al-Assad regime support with drone strikes and military assistance, turning the Middle East into a Soviet-style proxy war between Russia and the U.S.
The Russian president's visit follows a statement issued by the Iraqi military claiming it had "fully liberated" all of Iraq's territory of ISIS and re-taken the Iraqi-Syrian border. After meeting with Assad on Monday, Putin flew to Cairo for diplomatic talks with Egyptian President Abdel Fattah el-Siss.