Reese Witherspoon and Molly R. Stern.
Getty Images
Lily Collins and Ava Phillippe.
Getty Images
Reese Witherspoon, Molly R. Stern and Maya Rudolph.
Getty Images
Emily Current and Meritt Elliott.
Getty Images
Maya Rudolph.
Getty Images
The scene at the West Hollywood dinner.
Getty Images
Reese Witherspoon and Ava Phillippe.
Getty Images
Elizabeth Stewart.
Getty Images
Estee Stanley.
Getty Images
Petra Flannery.
Getty Images
When all of Hollywood's top stylists gather in one room it means one of two things: awards season is coming up or they must be supporting one of their dear friends. Earlier this week, both happened to be the case at a dinner in West Hollywood, which served to celebrate makeup artist Molly R. Stern's collaboration with the jewelry line, Sarah Chloe.
But we have a feeling that the guest list of stellar stylists, including Elizabeth Stewart (Cate Blanchett, Viola Davis and Jessica Chastain), Petra Flannery (Emma Stone, Amy Adams, Carey Mulligan), Emily Current and Merit Elliott (Jessica Alba) and Anita Patrickson (Ruby Rose and Anna Paquin) actually turned up to support their longtime friend, Stern. Also in attendance? Celebs such as Reese Witherspoon and her basically royal daughter, Ava Philippe, Maya Rudolph and Lily Collins. It was, as one would assume, a very Hollywood affair.
Seeing as this is a post-Harvey Weinstein Hollywood we're talking about, the underlying thread of the evening was all about encouraging self-confidence and empowering other women. That message also happens to be the inspiration behind Stern's affordable bauble designs for Sarah Chloe. The collection, entitled #LoveYourself, features that very phrase—in Stern's handwriting—on delicate chain necklaces, adjustable cuffs, cute rings and even earrings that climb up the earlobe.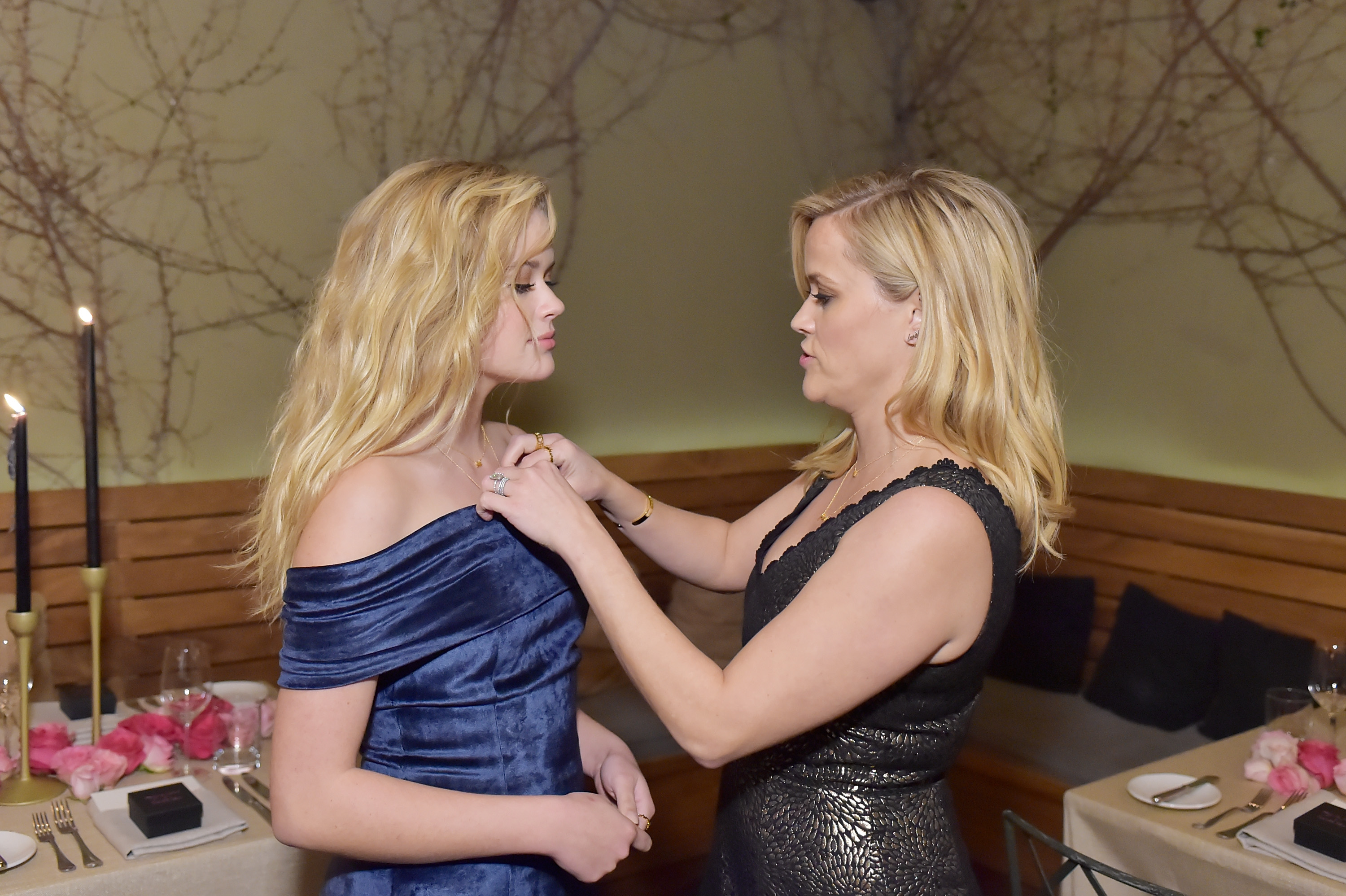 Stern, who has beautified A-list stars for the past 25 years, including Witherspoon, Cara Delevingne, Penelope Cruz, Maggie Gyllenhaal and Mary-Kate Olsen, might know a thing or two about finding self-confidence and learning to love yourself. But what has she learned about that topic from the women sitting in her makeup chair? "That we all struggle with it and that we are all better when we have it," she told Observer. "You really have to believe in yourself to get anything done. Truly."
That's why Stern turns to the personal mantra of "love yourself" on a regular basis. "[The phrase] originated from the realization that I could be really awful to myself. A negative self-image can really bum out your day. I feel better, more empowered, more motivated, more alive when I am being kind to myself," she explained. Now, she has a whole new suite of jewelry to remind her of that positive—and very necessary—self-affirming message.