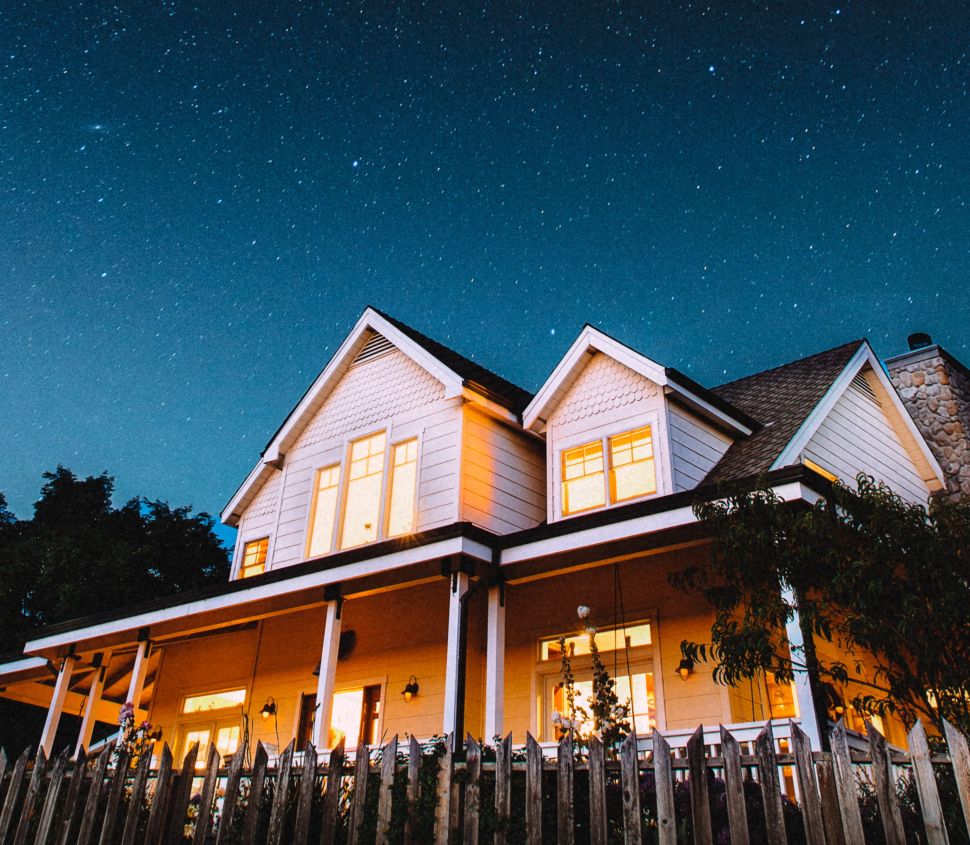 Big companies have a job called "systems integration." The people on that team are responsible for making disparate technologies from different vendors work and play well together.
It's exactly what's needed to address the sorry state of the smart home—that futuristic vision of high-tech thermostats, lighting, cameras, appliances and other gadgets working together seamlessly to improve our lives.
The idea of the smart home has enchanted us at least as far back as Ronald Reagan's General Electric "home of the future" and the celebrated Monsanto exhibit at Disneyland. And it's every bit as much a fantasy today as it was then.
Oh, we have the high-tech gadgets all right. And we have the communications technologies—the Internet, ubiquitous WiFi, smartphones—to control them. What we don't have is an agreed-upon standard for tying them all together.
Instead, we've got a welter of competing schemes from Apple, Google and Samsung, to name a few, that more or less require you to commit to buying devices tied to their specific ecosystems if you want everything to work well together. Unless you're a dedicated do-it-yourselfer with an infinite supply of patience, what you really need is someone to put together a smart home system that makes sense.
I've been using one such offering for a few months now from a company that isn't Apple, Google, Samsung or any other individual gadget maker. It's Vivint, best known as a provider of monitored home-security systems.
The Vivint Smart Home platform combines 24-hour-a-day remote monitoring with a way to incorporate some of the devices I've already installed, plus add new equipment, and control everything with a colorful and easy-to-use interface that makes it a snap to group and automate functions. Despite some shortcomings, it comes as close as any system I've seen to at least begin delivering on those '50s fantasies.
Installing a system of any sort in my San Francisco Bay Area home is automatically complicated. It's got two floors, lots of walls and windows, and nearby hills that limit cellular reception—not to mention a ton of wireless gadgets that together emanate enough radio waves to fry an egg. Adding to the challenge in this case was an existing but outdated security system so elaborate it could have been installed by a drug lord.
So I decided against a DIY solution paired with a no-frills monitoring service, and opted instead for the professionally installed Vivint smart home offering.
At the heart of Vivint's system is the SkyControl panel, a nerve center that looks a little like an iPad Mini set on its side. The color touchscreen is well laid out and easy for even non-techie family members to understand and use, and it keeps track of the impressive selection of add-ons Vivint offers, including doorbell, indoor and outdoor cameras, Kwikset smart locks, a thermostat and lighting controllers.
In my case, I was also able to integrate at least some of my non-Vivint gadgets, including two first-generation Nest thermostats and a General Electric lighting controller that uses the Z-Wave communications protocol. (Please don't ask what Z-Wave is, because then I'd have to tell you about Zigbee too and…wait, I already see your eyes glazing over.)
Most notably, I was able to link Vivint with my Amazon Echo, giving me voice control over the system. Using the magic words "Alexa, tell Vivint to…" I can turn connected lights on or off, lock the front door, arm the system either at night or when I'm leaving, and perform several other functions. Google's Echo competitor, Google Home, offers similar functionality.
When I want to get even more adventurous, I can use the excellent Vivint phone and tablet apps, which mimic the look and feel of the control panel, to create groups of devices and establish rules — for example, automatically disarming the system and turning on lights as soon as I enter the unlock code on the front door. (The apps can also, of course, arm and disarm the system remotely and provide alerts in case of anything untoward.)
On the other hand, the Smart Home platform doesn't support third-party cameras such as those from Nest, which is owned by Google's parent, Alphabet. Nor would it work with my recent-model Chamberlain LiftMaster garage-door opener; as with the Nest cameras, I have to use a separate, dedicated app to control it.
I've also run into issues regarding one of the Nest thermostats, which periodically loses communication with the panel, though I suspect the issues are with the thermostat itself. At the outset, I also had problems with various window and door sensors either not communicating with the panel or, occasionally, triggering false alarms.
The eventual conclusion was that the trouble likely stemmed from sensors and wiring left over from the drug lord's outmoded system. Once the offending components were bypassed, those problems mercifully abated. And, hey, it gave me a chance to interact with Vivint's call center and excellent tech-support folks.
My most important words of caution about using a full-featured monitoring service apply whether the vendor is Vivint, ADT, or newer entrants into the field like AT&T and Comcast: It's probably the most expensive smart-home option.
In Vivint's case, a starter pack—the Sky Control panel and a choice of six sensors—costs $549; you can add more devices a la carte. (There's also a $199 installation charge, often waived.) You can pay for the system either up front or through no-interest financing; as with your cellphone, expect to sign a service contract if you're paying over time.
In any event, you should expect the monitoring cost—which for Vivint is $39.99 a month, or $49.99 with additional cloud-based video storage—to basically go on for as long as you own the home. That's because if you cancel the monitoring, the equipment may continue to work locally but you'll lose some of the system's most important functions.
With Vivint, that includes, for example, Alexa control and use of the Vivint app to build your device groups and rules, plus of course the technical support needed to figure out how to integrate all the devices.
In other words, you'll end up with a bunch of cool gadgets and no easy way to tie them all together. And isn't that where we came in?
Rich Jaroslovsky is an Observer technology columnist and vice president of SmartNews Inc. in San Francisco. Reach him at richj@observer.com or @RichJaro on Twitter.