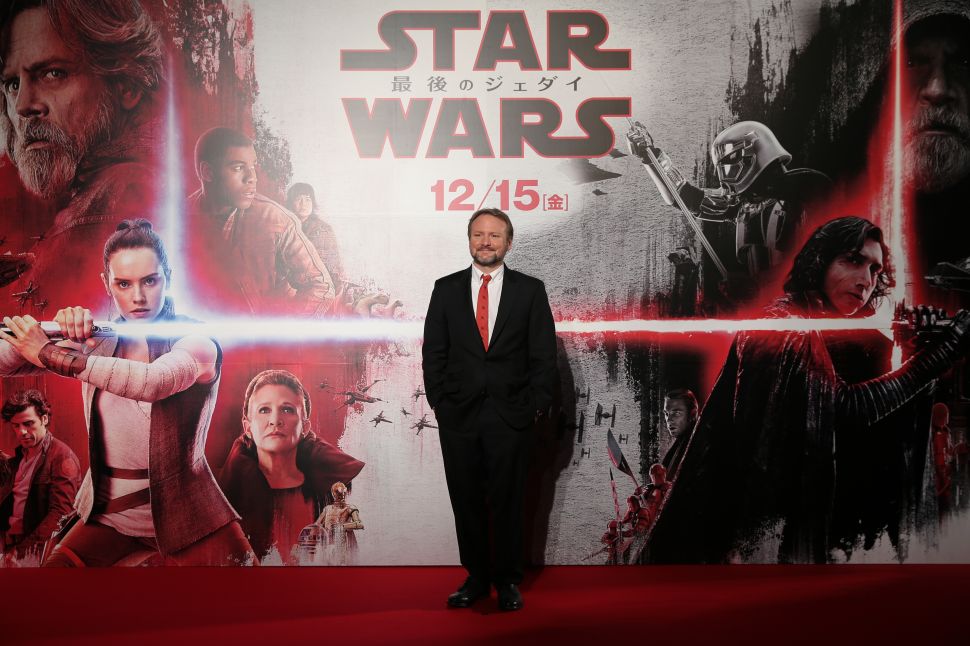 If you absolutely love Star Wars, then you were born into the right time because we'll never have more Star Wars content than right now. We've got Star Wars: The Last Jedi hitting theaters Thursday night, the second film in the new saga trilogy. We've got standalone anthology entries every other year like Rogue One: A Star Wars Story and Solo: A Star Wars Story. The Last Jedi director Rian Johnson is working on a completely new trilogy that won't have anything to do with the main franchise and Disney is even developing a live-action Star Wars TV show for its new streaming platform. Whew, that's a lot of time spent in a galaxy far, far away.
But you'd think with all of that content, Lucasfilm would have found the opportunity to tap its first ever female and/or person of color director. Unfortunately, that has not been the case just yet, though Johnson is in full support.
"Hell yes it's time!" Johnson told Yahoo UK. "There are so many incredibly talented female directors, directors of color out there and so many I would love to see play in this universe. Yes please, I would love it to happen."
Lucasfilm head Kathleen Kennedy has been criticized by some for her comments on hiring more diverse directors. In November, she told Variety, "We want to make sure that when we bring a female director in to do Star Wars, they're set up for success. They're gigantic films, and you can't come into them with essentially no experience." Some observers have related this quote to the chicken-egg scenario: how can minority directors gain experience if key gatekeepers like Kennedy don"t provide them with opportunities? Considering the financial success of Patty Jenkins' Wonder Woman and the critical praise heaped onto Barry Jenkins for Moonlight, it appears as if their is ample recent evidence supporting a more diverse eye in Star Wars.
So who are some potential filmmakers for Lucasfilm to target? The Force Awakens and Episode IX director J.J. Abrams has previously touted Ava DuVernay as a prime choice. Since she's working within the Disney family at the moment on A Wrinkle in Time, it would seem to make sense. Ryan Coogler is another in-house hot name who deserves consideration. His Creed laid the groundwork for how studios can breath new life into old franchises and the hype surrounding Marvel's upcoming Black Panther keeps growing.
Given the sheer volume of Star Wars projects on the horizon, including the long-rumored Obi-Wan Kenobi spinoff, there's no excuse why Lucasfilm can't get some new blood behind the camera.