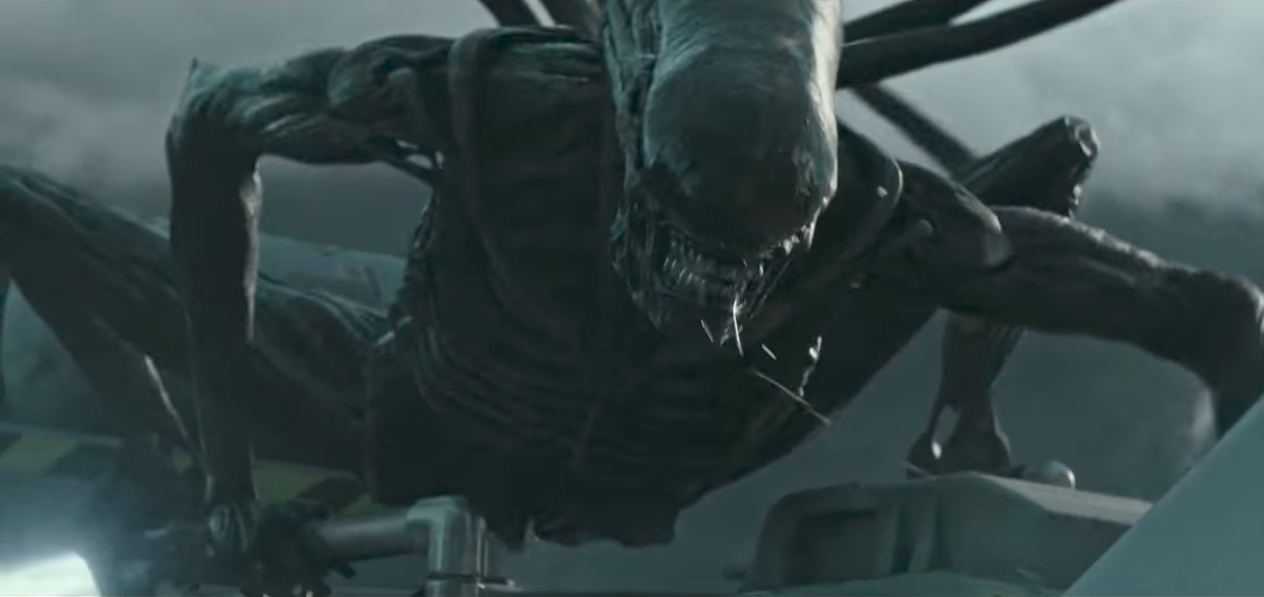 Ridley Scott is a game-changing filmmaker whose 1979 sci-fi horror Alien redefined the genre. But, if we're being honest, we don't want the Xenomorph universe to take up any more of his time. Prometheus was intriguing and visually stunning, but didn't quite live up to the hype and May's Alien: Covenant was an exhausting extension of the material. We're far more interested in Scott's race against the clock re-shoots to replace Kevin Spacey in All the Money in the World and his upcoming Godfather-esque adaptation of Don Winlow's The Cartel. Those are what we wan't to see.
That's why it's disappointing to hear that Scott is planning to do another Alien film, albeit with a new approach.
"People say, 'You need more alien, you need more face pulling, need more chest bursting,' so I put a lot of that in Covenant and it fitted nicely. But I think if you go again you need to start finding another solution that's more interesting. I think AI is becoming much more dangerous and therefore more interesting," Scott told Entertainment Weekly. 
Artificial intelligence has been well covered in the sci-fi genre from 2001: A Space Odyssey and the Terminator franchise all the way to The Matrix series. Scott himself even tackled the subject with his classic Blade Runner and every cyborg in the Alien series. But a recent video on Facebook that featured two androids communicating with one another in a way humans didn't understand has reignited his passion for topic.
"It already invented a fucking language!" he told the outlet. "And they couldn't decipher what the language was so they had to switch them off. What was said and where's it gone? They could have already implemented something we don't know."
Admittedly, that's a terrifying thought. But why not use AI as the critical lens for a new project altogether, rather than return to such worn territory? Critics complained of Alien: Covenant's tired feeling (it sports a 68 percent on Rotten Tomatoes) and general audiences weren't that attracted as the film grossed just $240 million worldwide off a $97 million budget, according to Box Office Mojo.
Perhaps it's time to retire the series. Then again, if 20th Century Fox sells its film division to Disney, there may not be room for a hard R-rated gory horror flick such as this.