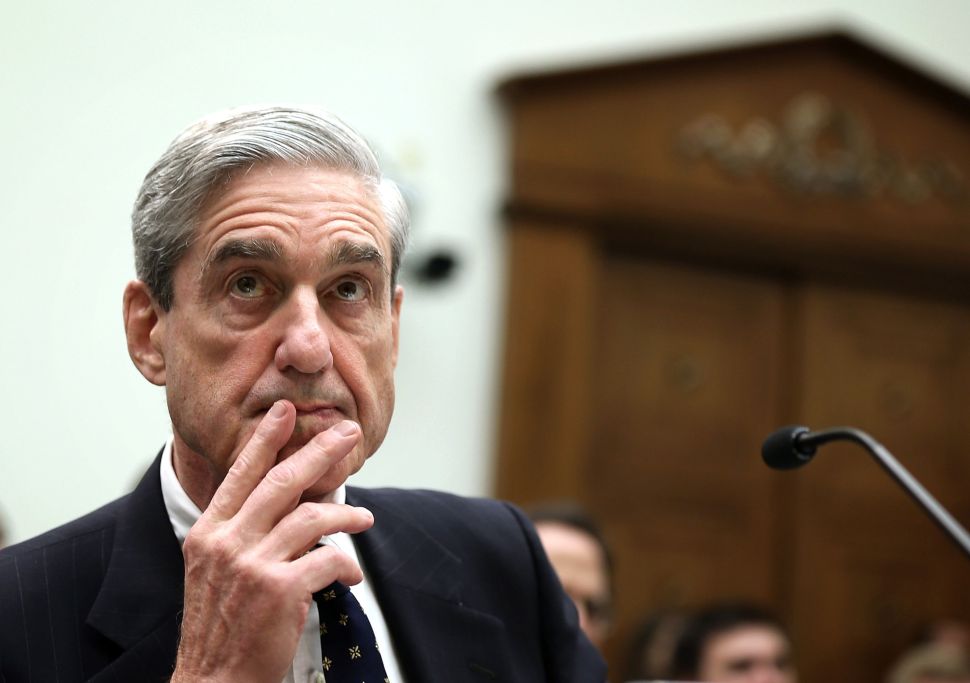 As the Shakespearean tragicomedy of Special Counsel Robert Mueller's Russia investigation creates new spectacle, production costs rise. ABC News reports that $5 million of taxpayer funds have gone towards travel, office supplies, and dozens of federal agents, attorneys and staffers.
Though a more comprehensive breakdown of those expenditures will follow in the coming days, Mueller's salary totals $161,900 as an attorney while senior FBI officials make roughly $130,000 per year. Investigations of this scale can take years and cost tens of millions of dollars; Kenneth Starr's investigation into Bill and Hillary Clinton's real estate holdings lasted over six years and cost taxpayers close to $80 million.
Republican lawmakers have used the pricetag to denounce Mueller's probe as a partisan witch-hunt. After President Donald Trump called the investigation "a taxpayer funded charade," Congressman Steve King came to his defense and called for legislation to avoid "a never-ending investigation that could go on for two presidential terms."
"For them to say to us, 'Vote for an open-ended appropriation into a Mueller witch hunt,' I think you'll see significant objection there," Rep. Steve King (R-Iowa) told POLITICO in late October.
As the media hypes who will be ousted next from Trump's inner-circle, Mueller weaves another reality show of intrigue. The anticipation over CIA Director Mike Pompeo's replacement of Rex Tillerson as Secretary of State mirrors the Internet's hysteria every time another member of the president's inner-circle falls. While the White House drives conversation by leaking disinformation and manufacturing scandal, Mueller conducts FBI raids and dramatically summons the accused.
"Sir, I'm going to need you to come with me" vies against "You're fired!" as the terrifying tagline to Donald Trump's America.