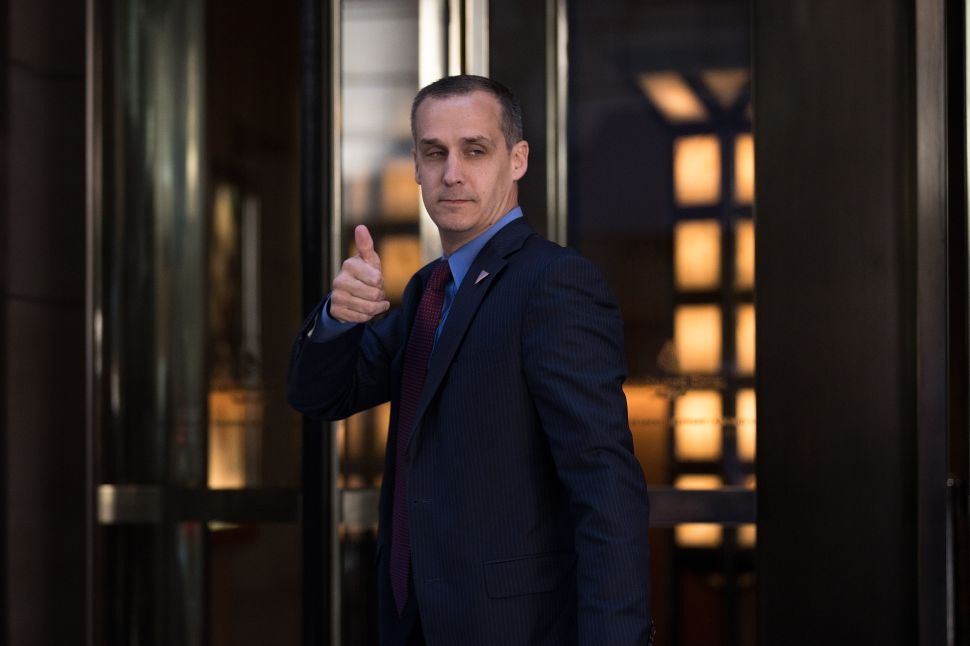 Even after they've departed his inner circle, President Donald Trump's former staffers still leak stories to damage their colleagues. Following Scientologist singer Joy Villa's Tuesday announcement of a lawsuit against former Trump campaign manager Corey Lewandowski for alleged sexual assault, a Villa spokesperson relayed information to Observer about the former aide's behavior during the election.
At the 2016 Republican National Convention in Ohio, Lewandowski was allegedly "thrown out for being drunk from Donald [Trump's] sky box." The spokesperson attributed the information to Trump's longtime political advisor Roger Stone, who he also represents as a booking agent.
Lewandowski had been fired several months prior after being charged with a misdemeanor for battery against former Breitbart reporter Michelle Fields, a charge that was later dropped. Throughout the election, female reporters complained that Lewandowski drunk dialed them at night.
Villa accused Lewandowski of grabbing her butt twice during an interview with Politico last week, filing a lawsuit on Tuesday. The alleged incident occurred at a party in late November.
Villa is currently exploring a congressional bid in Florida with the help of Stone.