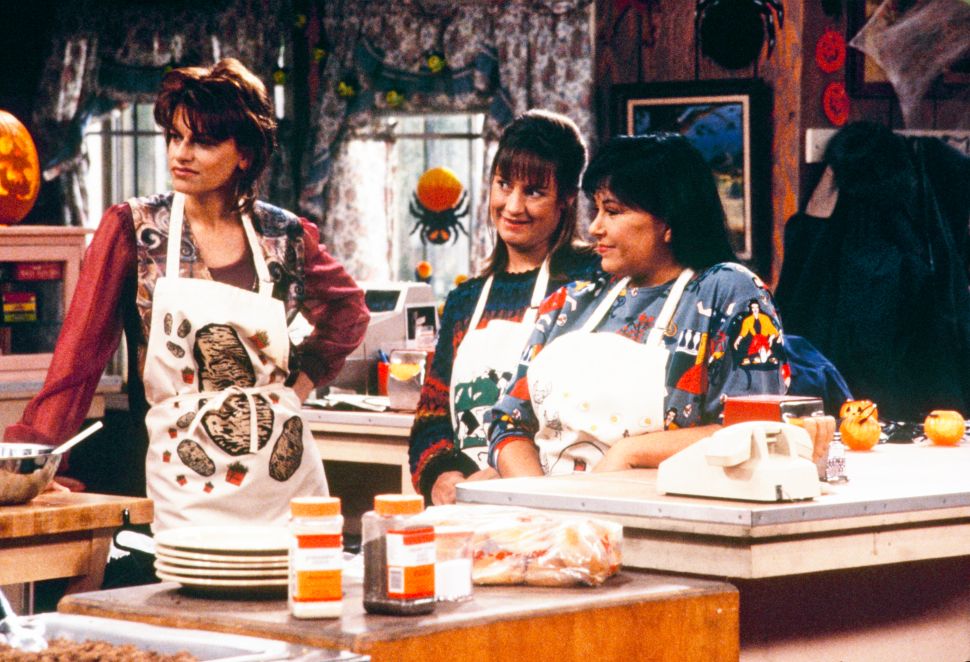 After announcing that the original cast would return—yes, even that beloved dead character—and snagging The Big Bang Theory star Johnny Galecki to reprise his role, ABC's Roseanne revival is full steam ahead. We know because the relaunch now has an official premiere date.
Fans of the original hit series only have to wait a little while longer as the Roseanne revival will debut on Tuesday, March 27 at 8 p.m. Hooray for the Connors family.
"The Conners' joys and struggles are as relevant—and hilarious—today as they were then, and there's really no one better to comment on our modern America than Roseanne," Channing Dungey, ABC entertainment president, said in a release earlier this year.
The nine-episode new season will feature Roseanne Barr, John Goodman, Laurie Metcalf (who is the frontrunner for Best Supporting Actress at the Oscars this year), Sara Gilbert, Michael Fishman, Lecy Goranson and Sarah Chalke to go along with Galecki.
Roseanne was originally celebrated for its nine-season run from 1988 to 1997 for its depiction of a working-class family, winning a whopping 17 Emmys. During its run, it boasted some of the top ratings in all of television. This time around, "the Conner family will continue to deal with the economic challenges of living pay check to pay check in 2018."
But hey, let's please not let ignoring the events of a series finale become the norm in TV, okay?