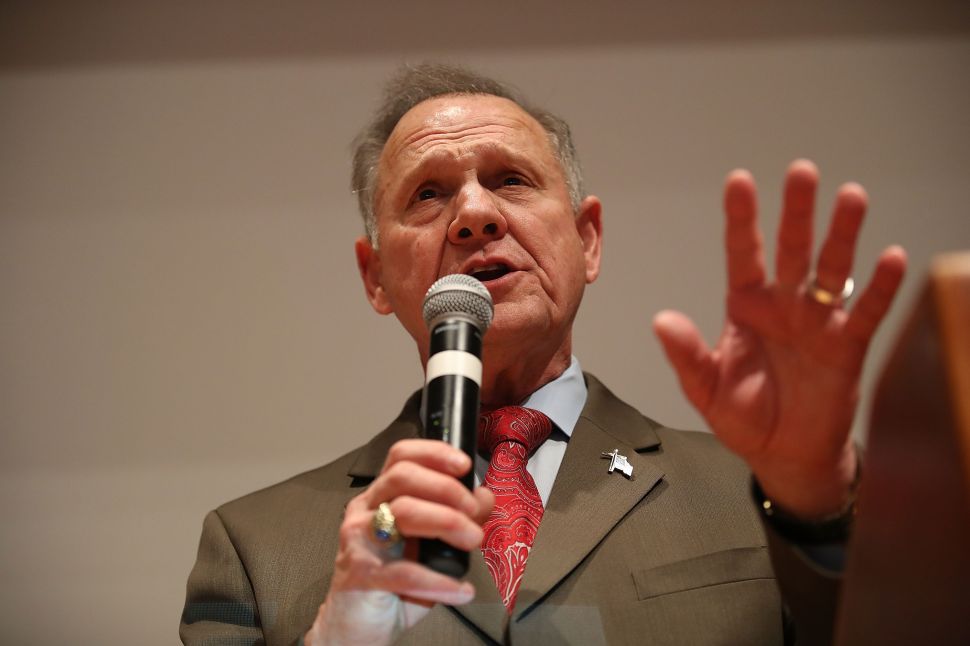 Former GOP candidate Roy Moore filed an election complaint late Wednesday evening to contest the outcome of Alabama's Senate race. In a complaint filed in an Alabama circuit court, Moore argued that the state should commence a "thorough investigation" into "systematic fraud," also calling for "a new special election."
Following sexual misconduct allegations against the candidate first reported by The Washington Post, Moore's Democratic challenger Doug Jones won by more than 20,000 votes, marking the first time in 25 years that Alabama elected a Democrat. Moore's complaint alleges that out-of-state residents voted en masse, citing high voter turnout in an African American community as "highly unusual." One of the election experts Moore references in the complaint is Richard Charnin, a conspiracy theorist who has posted online about the murder of former DNC staffer Seth Rich.
Also included in the complaint are the results of a polygraph test Moore took to prove his innocence against allegations of sexual assault. The test is said to have occurred after the December 12 election and prove that Moore never "had any sexual contact" with the women in question.
Alabama Secretary of State John Merrill confirmed to CNN's New Day that he intended to certify Jones as the election winner and that Moore's filing would be dismissed.
Jones' campaign accused Moore's complaint as "desperate attempt" to "subvert the will of the people."
"The election is over," read Jones' statement, "it's time to move on."