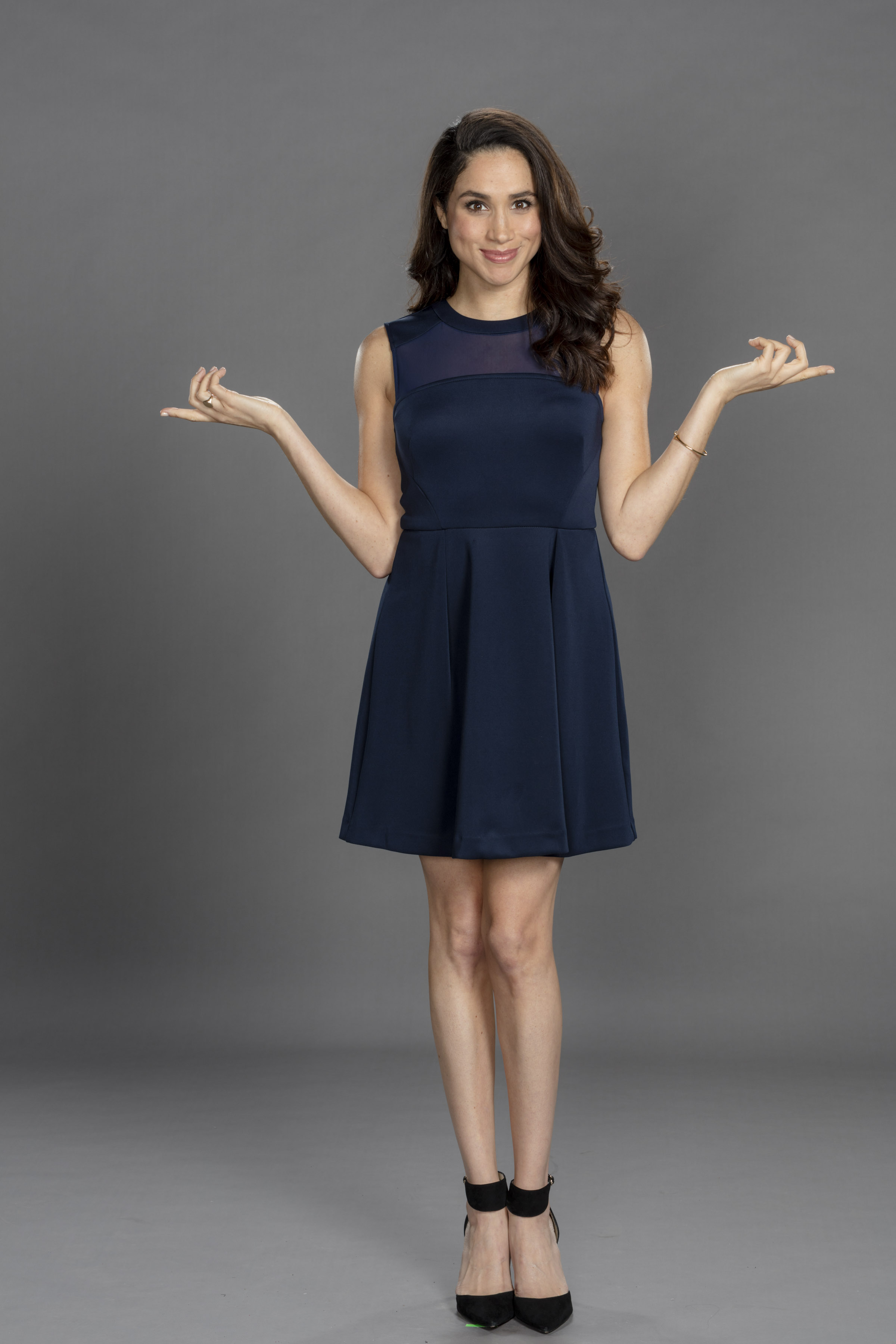 According to royal etiquette expert Myka Meier, Meghan Markle has numerous princess lessons ahead of her. Prince Harry's future wife will have to master the Duchess Slant, the Cambridge Cross (two positions coined by Meier, that are now taught globally) and the Windsor Wave, along with learning how to curtsey and hold cutlery. The Duchess Slant might look familiar, as it's been embraced by both Princess Diana and Kate Middleton.
Meier, a dual American and British citizen, trained in London under a former member of the royal household, and has worked with members of the British royal family, including Prince Charles. She opened Beaumont Etiquette in 2016 to make etiquette lessons approachable to plebeians and co-founded the Plaza Hotel Finishing Program. If you want to embrace your inner royal, Meier is teaching a class on "The Duchess Effect" at The Plaza Hotel in March of 2018, where students will learn the lessons Markle is currently undergoing.
The Observer chatted with the royal etiquette expert to find out how the former Hallmark Channel movie star's life will change when she marries Prince Harry.
In your recent Instagram post, you break down the different poses she'll have to master. What are some of the other unexpected royal rules Markle will have to quickly learn? 
One of the most important parts of British etiquette to learn is the formal dining component, as it is very different than American dining. From how to hold cutlery to how the table is set, to which fork and knife are used and when. We always practice the protocol and customs of the culture we are in, as it is a sign of respect to do so.
What else will she have to learn? 
The second major element will be a curtsey. As the curtsey is not something we practice in American culture, it is important to learn because it is a sign of respect in the UK. We have seen many female members of the royal family curtsey to the Queen, including the Duchess of Cambridge, and it won't be long before we see Meghan practicing this same move as well.
Do you think Markle has already been undergoing these lessons? There were rumors Prince Harry was helping her.
All training for the royal family is done internally. Typically, training is done to help prepare them for events or dinners, so before her first State Banquet, for instance, I believe she surely would have undergone intensive training. Before the wedding and any other formal appearances as a future member of the royal family, it would be likely she will undergo formal preparation. Eventually, as a member of the royal family (it is thought she may be given the title of Duchess of Sussex), she will be a representative of the British Monarchy and will be fully trained to do so.
What are some British etiquette rules that are different from practices stateside? 
Even formal British greetings are different than in America or Canada ("How do you do?" is used). Verbiage is very different—everything from lift vs. elevator to lavatory vs. bathroom.
Will Markle have to learn specific rules for her wedding? 
The protocol at a royal wedding is like no other, and even if she has a more casual wedding, she will still have to follow certain rules. I believe her wedding will be more low-key than the last royal wedding, as Harry is not next in line for the throne and does not have the same pressure or global public interest. It isn't expected that they will wave on the balcony of Buckingham Palace like the Duke and Duchess of Cambridge or Prince Charles and Princess Diana before them. It is unknown if it will even be televised. I think the wedding will take place in mid-May in order to give the Duchess of Cambridge time to deliver the new prince or princess.