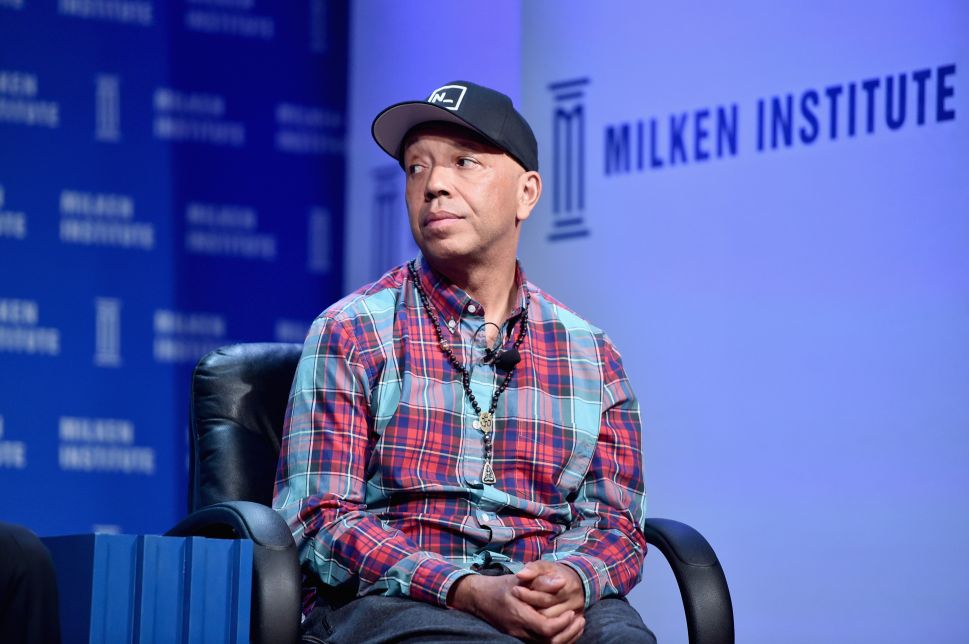 Four more women have accused famed music producer Russell Simmons of sexual assault.
A new New York Times report features allegations from former Def Jam Records employee Drew Dixon, former music journalist Tonie Sallie and artist Tina Baker that Simmons raped them over the course of 1988 to 2014. Separately, a Los Angeles Times report included an accusation from performer Sherri Hines that accuses Simmons of rape in 1983.
In addition, four more women are stepping forward with sexual misconduct claims against the music mogul. Per the L.A. Times, actress Natashia Williams-Blach, massage therapist Erin Beattie and two former Tantris employees allege inappropriate sexual behavior from Simmons. This includes groping, sexually explicit remarks and forced kissing. Counting these latest allegations, a total of 10 women have gone on the record with sexual misconduct claims relating to Simmons.
This all began in November when model Keri Claussen Khalighi told the L.A. Times that Simmons sexually assaulted and harassed her, a claim that Simmons denied. Weeks later, Jenny Lumet wrote a guest column for The Hollywood Reporter detailing her own alleged assault at the hands of Simmons in 1991, when she was 24.
"I don't recall ever meeting any of the women who have spoken out against you, Russell. But I can't leave those women twisting in the wind. Maybe the recalling of this incident can be helpful. I don't know if it can," Lumet wrote.
"I have re-dedicated myself to spiritual learning, healing and working on behalf of the communities to which I have devoted my life. I have accepted that I can and should get dirt on my sleeves if it means witnessing the birth of a new consciousness about women," Simmons said Wednesday in a statement to The New York Times. "What I will not accept is responsibility for what I have not done. I have conducted my life with a message of peace and love. Although I have been candid about how I have lived in books and interviews detailing my flaws, I will relentlessly fight against any untruthful character assassination that paints me as a man of violence."
Several of the women reported forced physical contact and more by Simmons as well as lewd remarks and exposure.