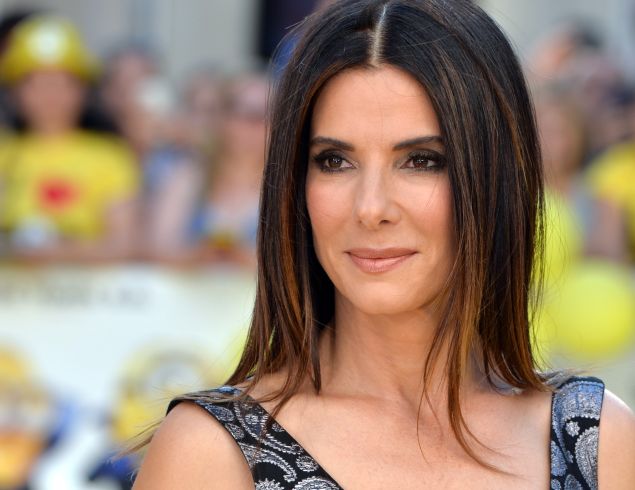 Sandra Bullock could be your new landlord.
The Academy Award-winning actress listed one of her two apartments at Sierra Towers in West Hollywood as a rental, but it'll definitely cost you to live like Bullock. Indeed, the two-bedroom, three-bathroom apartment, in the southwest corner of the building, is offered at a pricy $22,000 per month, though it does come fully furnished.
Bullock, who stars in the upcoming all-female Ocean's 8, bought the 1,672-square-foot unit for $3.35 million in early 2014. But it had a celebrity pedigree even before Bullock scooped it up, as Matthew Perry once owned the space. 
This is the smaller of the two units Bullock owns in the building; she bought a larger apartment on a lower floor earlier this year, per Variety, in an off-market deal for $5.13 million. 
The apartment is available starting January 2018, so interested parties can start off the new year in an Oscar-winner's abode. Unfortunately, there aren't any photos included with the quite brief listing, so the unit's décor style is still unknown.
This isn't the first time Bullock has opted to lease out one of her many residences. Earlier this year, she listed her three-bedroom, three-bathroom home above the Sunset Strip as a $15,000 a month rental; Bullock bought that house for $1.49 million in 2001.
Bullock's main West Coast, abode, however, is far more impressive than any of the homes already mentioned—it's a palatial 8,000-square-foot Beverly Hills mansion for which she paid $16.2 million in 2011.