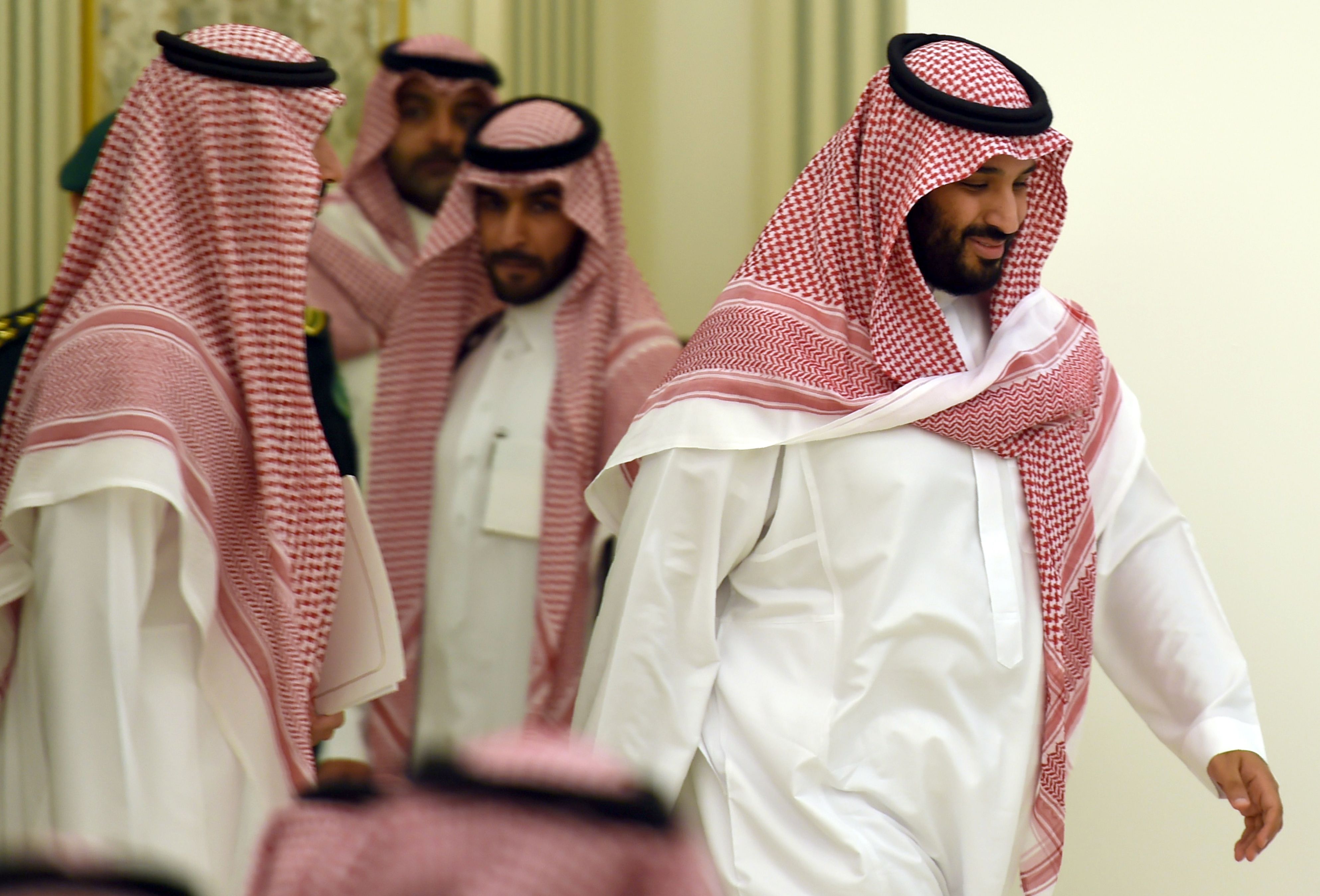 Saudi Prince Mohammad bin Salman has had an eventful 2017—in fact, it was almost as momentous as the royal family's epic year, only it involved a few very pricey purchases. If you're unfamiliar with the prince, but over keeping up with the British royal family, it's time to get acquainted with the man who recently bought the most expensive home in the world and owns a mega yacht that even Leonardo DiCaprio would be impressed with.
The prince has big ideas for 2018. He recently unveiled plans to spend more than $500 billion to construct a city of the future called Neom, which would be the most technologically advanced city of all time, if it ends up happening. Thus far, the proposal includes renewable energy and robotics, with Bloomberg calling it a "sci-fi city in the desert." That certainly sounds like peak Instagram content, although you won't see the prince posting about his wealth on social media anytime soon.
While the prince is modern in some ways, including his rulings that will allow women to drive and movie theaters to re-open in Saudi Arabia, he's still facing trouble with the UN. The Human Rights Watch called on the UN to place sanctions on him based on his behavior in Yemen and a recent string of arrests in Saudi Arabia all occurred in an effort to consolidate his power.
The 32-year-old royal nicknamed MBS wasn't famous outside of Saudi Arabia until his father became king in 2015. Since then, the eldest son of his father's third wife has been making waves. Unlike other Saudi royals, MBS did not study in America and never went abroad during college. He's fluent in English, but would rather speak Arabic. According to The New York Times, he "shatters decades of royal tradition."
MBS is the owner of a 440-foot yacht formerly owned by a Russia vodka tycoon, which was an impulse buy. He decided he wanted the yacht and fully purchased it within a day, for the small price of about $550 million. The yacht is one of the biggest in the world, and Bill Gates once took a family vacation on it, paying $5 million a week for the opportunity. It has 15 rooms, a club, multiple swimming pools, a spa, a gym and not one, but two hot tubs. And if that's not enough, it also has two helipads, a 'copter hangar and a submarine hangar, so you can get all of your aquatic travels in at once.
The prince also made headlines this year, when it was revealed that he anonymously purchased a $450 million Leonardo da Vinci painting.
But his other real estate investments are even more impressive. One of his homes is a 620-acre estate, located about an hour outside of Paris. He's also the owner of the world's most expensive home, a $300 million chateau that's reminiscent of Versailles, with gold-leaf fountains, marble statues, a hedge maze and the ability to control the home's technology by iPhone. He could certainly throw epic parties next year, whether it's on his yacht or in his own personal Versailles. Maybe he could invite his pal Mark Zuckerberg, or Zuck could just travel there with VR.