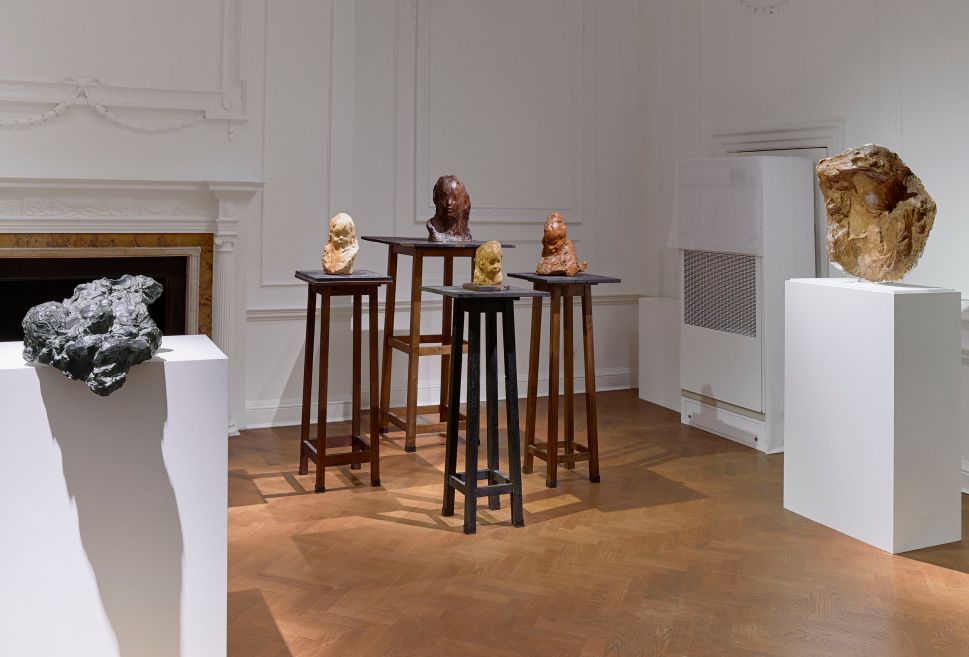 In 1906, Italian-born, Paris-based sculptor Medardo Rosso had the largest exhibition of his work in his lifetime showcased at Eugene Cremetti Gallery—in London. Now, a selection of the inimitable artist's little-known works from his time in Britain are on view at Galerie Thaddaeus Ropac's London space, just a few doors down on Dover Street from where Rosso realized his major retrospective a century ago. "Medardo Rosso: Sight Unseen and His Encounters with London," on view through February 10, 2018, features 12 of the artist's sculptures, all of which were cast by him personally in plaster, wax, and bronze. Additionally, the show features rarely shown drawings, as well as his own photographs of his sculptures and sketches, never before exhibited in the U.K.
"Rosso was basically forgotten for 100 years," curator of the exhibition and Rosso scholar Sharon Hecker told Observer. She noted that modern and contemporary sculptors—Henry Moore, Alberto Giacometti, and, more recently, Phyllida Barlow—have long cited the turn-of-the-century artist as an inspiration, "but he was never well-known to a wider audience," she explained. "After his death, he just kind of fell away from sight because he didn't have a big exhibition history."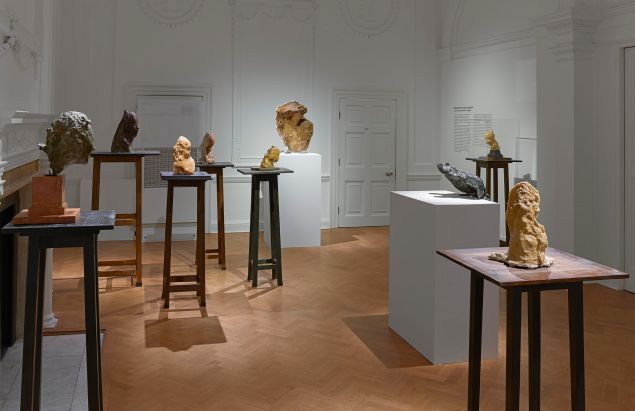 Rosso was a formative figure in European avant-garde circles at the turn of the century, counting among his friends creative heavyweights like Toulouse Lautrec and Auguste Rodin. He challenged the traditional modeling and casting methods, creating rough-hewn, animated the surfaces of his sculptures that toed the line of abstraction. His small to life-scale sculptures of poor women, children and elderly subjects flew in the face of the monumental work that espouses heroism and idealism, which was de rigueur at the time. Among his contemporaries he was considered a genius, with writer and art critic Guillaume Apollinaire once claiming him "the greatest living artist" and Rodin expressing his "wild admiration" for his friend in his own writing.
Although Rosso spent much of his career in Paris, Hecker said he certainly saw himself as a "citizen of the world," often traveling around Europe and spending several short stints in London. Indeed, historians never really thought about his time in Britain as significant to his career. However, according to Hecker—who began studying the artist in-depth after she was introduced to his work by Arte Povera artist Luciano Fabro, for whom she worked in the 1980s—she started piecing together many of the drawings and photos from later in his career. "I realized that he made his masterpiece here," Hecker said. 
Ecce puer, a portrait of a British child completed in 1906, serves as the keystone of Ropac's exhibition."Something happened in London that was very powerful for him because he hadn't made a new work in a long time and when he came here he was able to capture this child and it encapsulated his entire career." Ecce puer is, scale-wise, the biggest work he made, slightly larger than life-sized, making it unique within his oeuvre; he never made another sculpture after it.  
While his masterwork and the dozen other sculptures on view underscore Rosso's mastery of sculpture media, the understated strength of "Sight Unseen" is the artist's scarcely exhibited photos and drawings. "He was very particular artist, and extraordinarily contemporary for a number of reasons," Julia Peyton-Jones, senior global director of Galerie Thaddaeus Ropac, told Observer. "This includes the fact that he used photography to experiment with his sculptural work—to crop, to sketch, to record."
Photography was just starting to be used as a document during Rosso's day, but he was using the technology in much the same way an artist might model a 3D work using computer software today. For example, he would photograph his drawings, printing them on various types of paper to see how various surface textures might change the shape of a line, using these experiments as a way to think through the materiality of his sculptural work. "I don't think any of his peers were using photography this radically at the time," said Peyton-Jones.
Rosso would also sketch, crop, erase, and cut and paste to alter the appearance of his photos in order to play with environmental elements like light and shadow on the mottled surfaces of his sculpture. "These are incredibly tender works," Peyton-Jones said. "To be able to articulate the feelings that he does in his sculpture is phenomenal. It's nearly impossible to photograph."
"Sight Unseen" not only brings to light the working process  of an underrecognized artist once deemed the father of modern sculpture at a crucial juncture in his career, but also reveals his personality. Rosso's cheeky sense of humor is evidenced in his photography as well, as he would shoot other artist's exhibitions and cut and paste images of his own work into the scene—a proto-Photoshop conceptualist. "He'd show people these images and tell everybody it was his big retrospective," Peyton-Jones said. "He was Duchamp before his time!"
Margaret Carrigan is a freelance writer and editor. She planned to go to law school but she did terribly on the LSAT, so she got a master's in art history instead. She lives in Brooklyn with her cat, who is named after Alyssa Milano's character from the early aughts CW smash hit series Charmed.