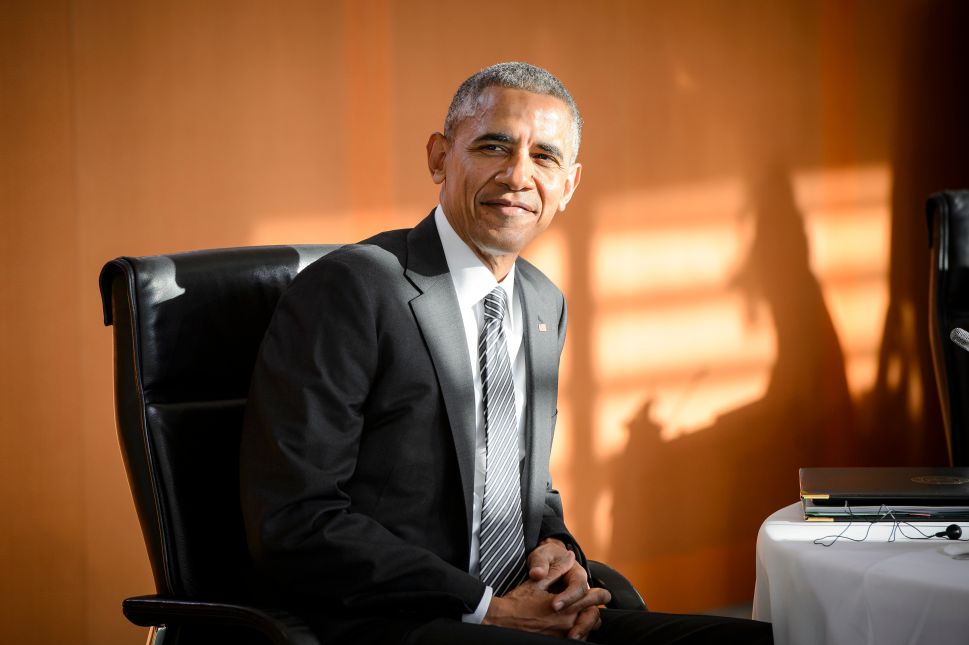 Television's political talking heads call it like they see it, which is why networks pay them millions of dollars for their opinions. As viewers know all too well, Fox News' Sean Hannity has never been afraid to express his opinions.
On Thursday, the host used his popular program to rip Barack Obama for what he saw as a "sick, pathetic and twisted" obsession with President Donald Trump. Specifically, Hannity was upset over a speech from what he described as "no class Barack Obama" at the Economic Club of Chicago earlier this week in which Obama criticized Trump.
"The former president is obviously sick, pathetic, and twisted in this obsession with President Trump. It's kind of like everyone in the media," Hannity said. "Every single chance Obama gets, whether it be here or at home, overseas it doesn't matter, he's trashing, trying to undermine the president. Maybe he can't get over the fact that his record was atrocious. Maybe he needs to take his own advice and accept the results of the election."
Hannity continued that Obama should take note of how George W. Bush handled his exit from the White House and cut out all of the media chatter. You can watch his full comments below.
Following the firing of Bill O'Reilly earlier this year, Hannity has become the defacto face of Fox News with his show serving as something of a flagship series. While his takes may often be controversial, there's no debating that he has taken to the mantle well as he continues to dominate cable news in the ratings. For the month of November, Hannity averaged 3.2 million viewers to claim the most-watched cable news title for the second consecutive month, per Forbes.
Since Fox News reshuffled its lineup to move Hannity to 9 p.m. ET, it's ratings have continued to grow. The show has been the top non-sports program for two months among cable television with ratings improving by 5 percent. Fox News Channel's Tucker Carlson, who now sits in the 8 p.m. primetime slot, finished November in second-place with 2.9 million total viewers. MSNBC's Rachel Maddow took home third-place with 2.8 million.