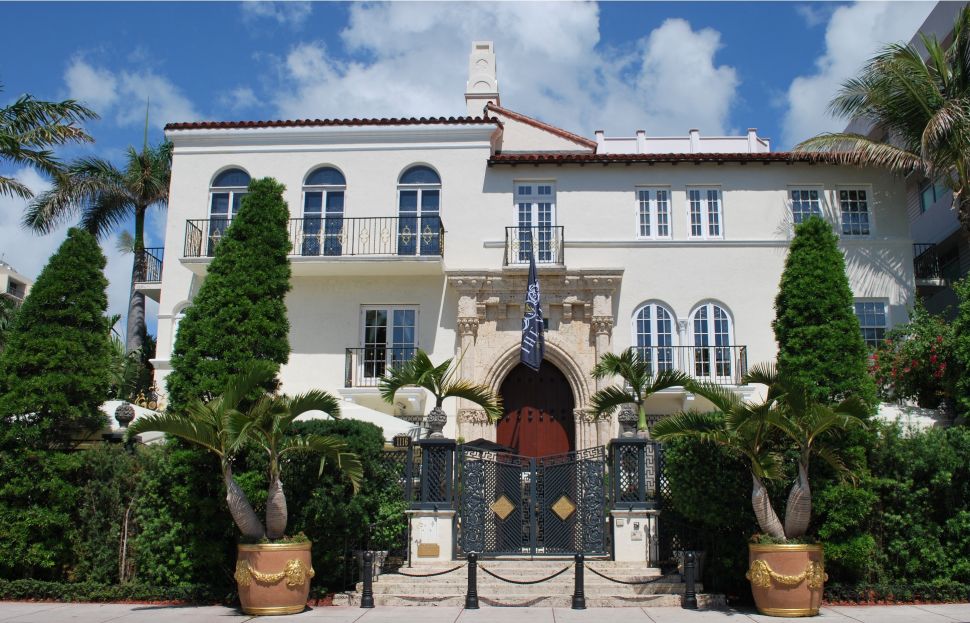 The Assassination of Gianni Versace, the sophomore installment of FX's American Crime Story, premieres January 17th and follows the story of Versace's 1997 assassination at his Miami Beach home as well as the ensuing manhunt for his killer, Andrew Cunanan. Shot in his original home, this abode offers something not many Crime Story filming locations do: the chance to visit in person. Or rather, you can pay to stay there over night. It's been converted into one of South Beach's most high-end hotels, The Villa Casa Casuarina.
The crime was as intriguing as it was notorious, with questions about it (and the eccentric cast of characters involved) remaining unanswered even today. The juicy story, coupled with an interesting cast–Ricky Martin as Gianni's long-time boyfriend, Penélope Cruz as sister Donatella, and Darren Criss as killer Cunanan on the run–bodes well for the series.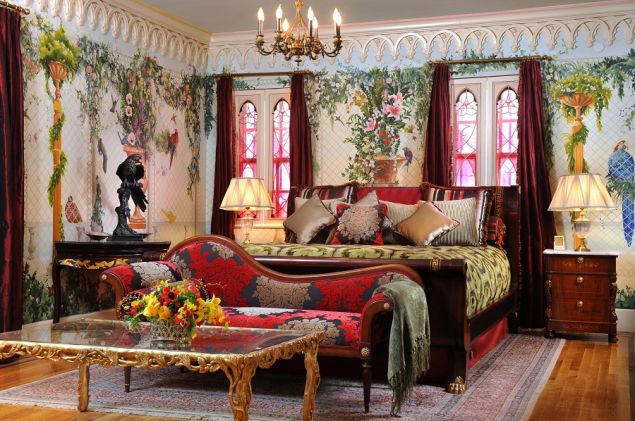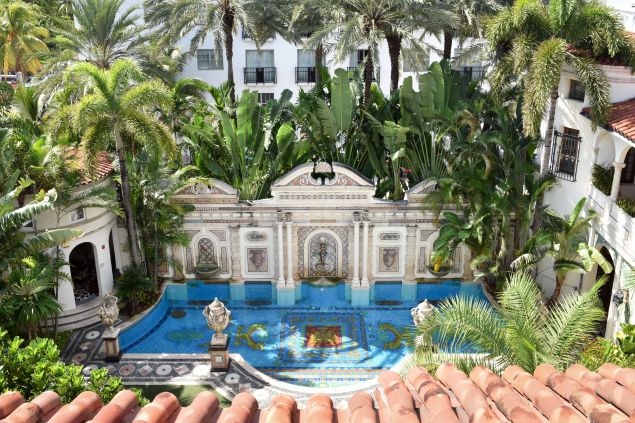 Built in 1930, it was designed by its original owner, architect and Standard Oil heir Alden Freeman who retired at age 27 to travel the world. On a trip to the Dominican Republic, he visited the Alcazar de Colon, a home built by Christopher Columbus's son that's known for being the oldest residence in the Western Hemisphere. Inspired by the Santo Domingo home's rich history and Spanish Colonial design, he built his very own version of it on 11th Street and Ocean Drive in Miami Beach.
After a brief time as a private residence for Freeman and his adopted son (who was also rumored to be his lover), Casa Casuarina passed through various owners and functioned mostly as a boarding house and hotel. In 1992, on his way to Cuba, Versace passed through Miami Beach and reportedly fell in love with the house at first sight.  
Versace purchased the home and spent over $35 million on an elaborate renovation and expansion. Twenty-four-karat gold tiles, ceiling frescoes and Medusa mosaics adorned just about every surface. In most rooms, they still do. The mansion was also a major destination for the glitterati, including frequent visits from Donatella and the likes of Cher, Madonna and Elton John.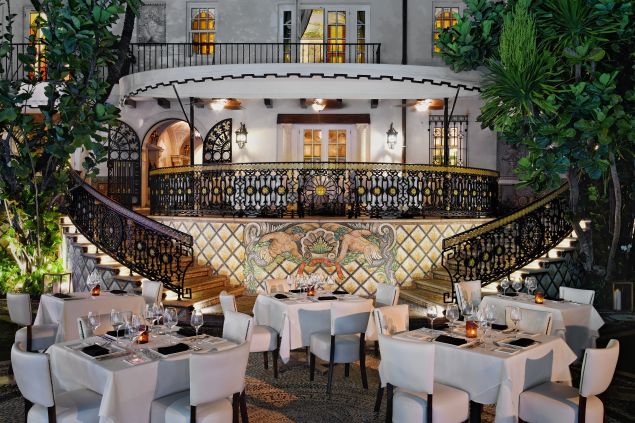 The mansion's opulence and Versace's revolving cast of glitzy guests helped transform the surrounding neighborhood of South Beach into the brassy beachfront city it is today. This year, the hotel even played host During Miami Art Week to Bombay Sapphire's Artisan Series Finale Party, hosted by Issa Rae. If you didn't get invited to the party, and already have your hotel booked for your next Miami vacation, you can still visit the legendary location by dining on modern Italian fare at Gianni's At The Villa.
After his assassination in 1997, the house (now indelibly known as the "Versace Mansion") was again used as a private residence and then as a members' club and hotel. When up for sale in 2013, it attracted a bid from Donald Trump, but ended up in the hands of the Nakash Family, of Jordache Jeans fame, instead.
Yet despite a change of hands, most of Versace's lavish renovation is still intact, and a stay in "Donatella's Room" can even be arranged.
Tim is a Miami-based sunshine addict who writes about hotels, travel, food and design. If you're into pictures of palm trees and beaches, follow him on Twitter and Instagram: @timedwin