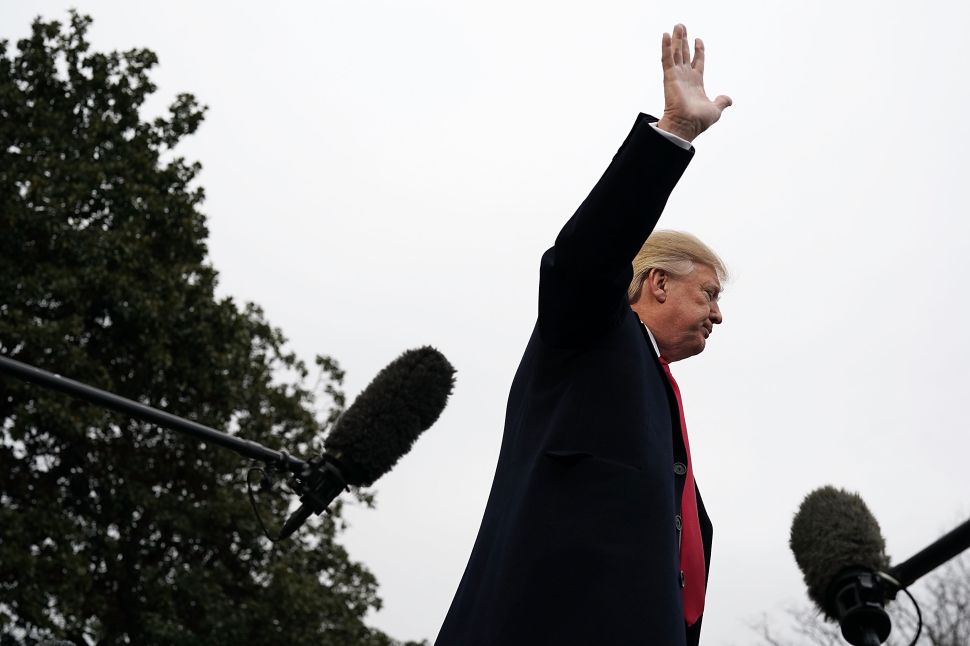 Pillow deliveries turned nude massages behind closed hotel room doors. Grotesque moaning over the phone, unsolicited sexual advances protected under the guise of comedic irony and a calculated history of masturbation jokes. Secret buttons in 30 Rock and meticulously gift-wrapped sex toys. The most powerful men in the entertainment industry have become defamed by the stories of sexual misconduct that now brand them. Their names pale in comparison to the infamous details that outline each exposé, each woman's story. Why, then, has politics failed to adopt the same narrative, where predators trade power for lawyers, apologetic press conferences, and, finally, unemployment? Why is pussy-grabbing still not synonymous with the President of the United States? How did a child molester almost make it to the Senate, still boasting 68 percent of the white vote?
While the private sector has swiftly implicated itself and its patriarchal culture as a sickness in need of treatment, first by amputating its most diseased limbs, the United States government chooses to treat it with ignorance. According to the U.S. Equal Employment Commission, over 85 percent of women have been harassed at work. In Washington, a defunct Office of Compliance with a "mediation" process engineered to turn complaints into settlements and virtually no ability to enforce sexual harassment protocol, nestled within the nation's most hierarchical, patriarchal workplace structure in history, its own government, sets the stage for disaster.
A double-standard exists when men and women take office. Thirteen women have come forward since the first rumblings of a Trump presidency to report sexual harassment. White House Press Secretary Sarah Huckabee Sanders dismissed the alleged events because they occurred "long before he was elected president," saying that Trump has "addressed these accusations directly and denied all of these allegations."
Sen. Al Franken also dismissed accusations during his resignation due to the fact that they occurred before he took office if they even occurred at all. "I know in my heart that nothing I have done as a senator, nothing has brought dishonor on this institution," he claimed. "I am confident that the ethics committee would agree." When men take office, they are reborn, consecrated as a man of the people. Who they were is irrelevant; who they are is everything.
Women, on the other hand, are highly scrutinized, as any politician should be. Throughout the entirety of her campaign, Hillary Clinton was vilified, her every move dissected until her past became the ultimate weapon against a future presidency. "I seem to be the only unifying theme that they had," the presumptive Democratic nominee said. "There was no positive agenda. It was a very dark, divisive campaign. And the people who were speaking were painting a picture of our country that I did not recognize, you know, negative, scapegoating, fear, bigotry, smears. I just was so… I was saddened by it," Clinton remarked on an episode of CBS's 60 Minutes following her presidential defeat.
Female politicians have endured a harsh spotlight since they became allowed to be politicians. It's time to turn up the wattage on their male peers, starting with the president, who cannot endure the same level of expectations he places on his female peers. His accountability threatened by special counsel Robert Mueller's investigation into his campaign's collusion with Russia, the president tweeted his contempt, writing, "Never seen such Republican ANGER & UNITY as I have concerning the lack of investigation on Clinton made Fake Dossier (now $12,000,000?), the Uranium to Russia deal, the 33,000 plus deleted Emails, the Comey fix and so much more. Instead, they look at phony Trump/Russia, 'collusion,' which doesn't exist." Diversion is foolproof method used by male politicians to detract public criticism away from themselves and project it onto a female-centric issue where it will thrive.
On December 12, many breathed a sigh of relief at accused child molester Roy Moore's defeat in the race to the Alabama Senate, but his ability to dodge vilification from the GOP, earn Trump's official endorsement, and win 91 percent of the Republican vote illustrates that progress has yet to be made. The Weinstein Effect spurred a revolution in private workplaces, but there is no Moore Effect. No Conyers Effect. No Franken Effect. No Farenthold Effect. No Trump Effect. Sexual harassment on Capitol Hill knows no party and holds no exceptions. It will continue to discredit America's international reputation and obstruct gender equality until it is approached as an epidemic rather than a few sick, sad men.