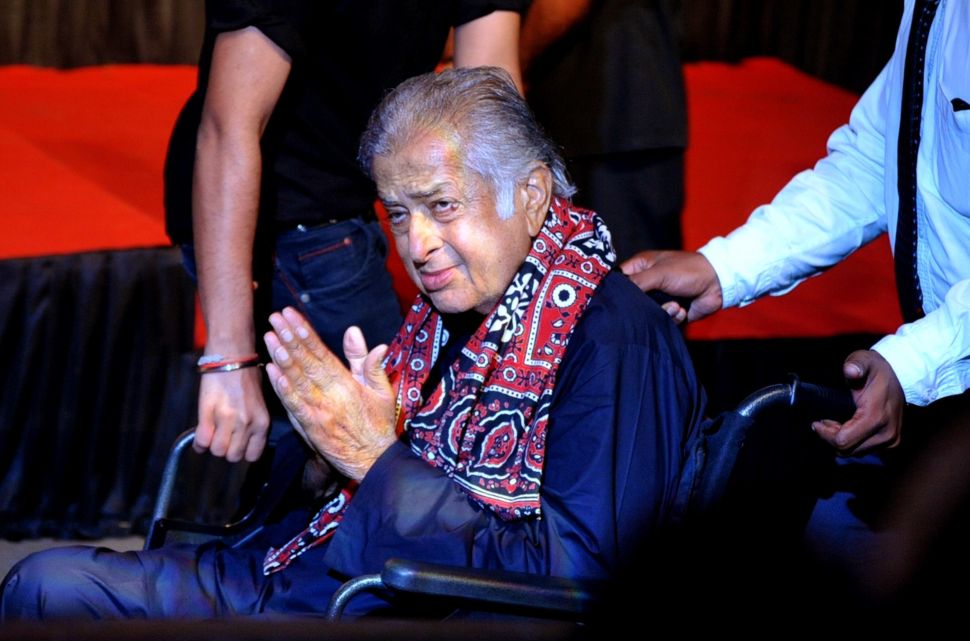 Beloved Indian actor Shashi Kapoor has passed away following a prolonged illness. He was 79.
Variety reports that Kapoor was admitted to a Mumbai hospital on Sunday with a chest infection on Sunday before passing on Monday.
Kapoor was best known for his blockbuster hits such as Deewar and Kabhie Kabhie and for being a shining member of the Kapoor family, which has been one of the biggest draws in Hindi film for decades. Kapoor was widely decorated for his roles and involvement in the film industry. The Indian government even awarded him the Padma Bhushan civilian honor in 2011.
But Kapoor was not only a star in India thanks to his good looks and charming smile, as he also appeared in several British and American movie productions. All told, he starred in a dozen English-language films and more than 150 movies overall. One of his biggest successes was the 1983 Merchant Ivory film Heat and Dust. Beyond his on screen work, Kapoor is also known as a prolific and successful producer/director. He helped bring acclaimed art films to the screen in the form of Junoon and Kalyug, as well as directing 1991's Ajooba, starring his friend and fellow star Amitabh Bachchan.
Kapoor began his career as a child actor in 1948's Aag before eventually landing his first leading role in 1961's Dharmputra.
He is survived by his daughter, Sanjana Kapoor, and sons Kunal Kapoor and Karan Kapoor.