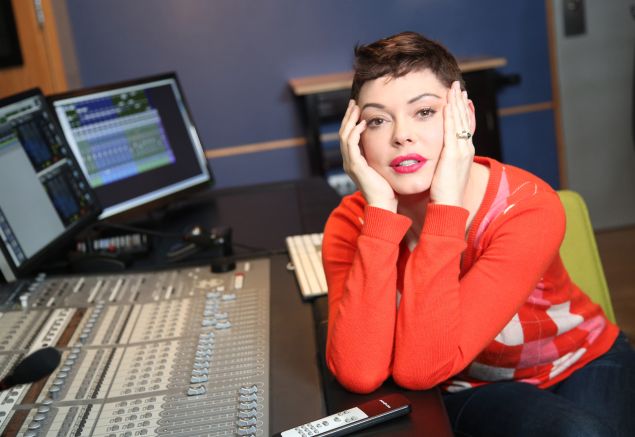 In the age of social media, every day brings a new Twitter controversy. But even by that standard, 2017 had a bumper crop of viral moments. While the year included its fair share of funny videos and controversial tweets, it was also notable thanks to the sheer amount of advocacy about serious issues that occurred on social media.
The year's biggest news story, the cascade of sexual assault and harassment allegations against powerful men, inspired a wellspring of support on social media. Women told their stories using the hashtag #MeToo, leading to the exposure of many titans of industry.
One of Harvey Weinstein's accusers, actress Rose McGowan, inspired another Twitter movement when she was banned from the social media site over a profane tweet. McGowan's "Rose Army" banded together and got #WomenBoycottTwiter trending. Female users stayed off the site one Friday in October, leading Twitter founder Jack Dorsey to promise sweeping changes.
Internet trolls of every stripe also got their comeuppance this year. The term "alt-right" entered American parlance after white nationalist Richard Spencer was punched at President Donald Trump's inauguration. Fellow right-wing activist Laura Loomer also made headlines after insulting Muslim Uber and Lyft drivers.
Spencer and Loomer's actions didn't go unpunished, however: Twitter removed the blue "verified" checkmark from their accounts, greatly reducing their prominence. Supporters of the alt-right claimed that Twitter was attacking whiteness and inciting a conservative "holocaust," but the site stood firm.
There was plenty of online action outside the world of politics, too. Several vaunted tech startups closed their doors this year after social media ridicule. Pour one out for Juicero, the high-tech machine that squeezed open packets of fruit and vegetable juices. The device received $118 million in venture funding—until investors figured out you could open the bags with your bare hands. The "unexceptional" internet-connected tea infuser Teforia met a similarly quick end thanks to the social media hordes.
Tech's other viral failure this year was Bodega, a startup that wanted "to make mom-and-pop corner stores obsolete" by offering pantry boxes filled with non-perishable items normally available at convenience stores. Many people had problems with the site's cultural appropriation of bodegas (usually owned by Latin American immigrants) and their cats.
There were also plenty of lighter entertainment controversies. The year started with an epic "Oscar fail" when La La Land was announced as Best Picture when the winner was actually Moonlight. The mad scramble to the stage inspired many hilarious memes.
Celebrities also got into a lot of trouble online this year. Kendall Jenner became a Twitter pariah in April after a controversial Pepsi ad that seemingly mocked Black Lives Matter protests. Later that same month, she was pilloried again after advertising Fyre Festival, a Bahamas music festival for rich millennials that turned into a garbage fire featuring disaster relief tents and stale cafeteria food.
In 2017 many Twitter users were also introduced to the concept of the "ratio": If there are more replies on a given tweet than likes and retweets, that means the tweet was truly controversial. This year, that pattern held true for stories like The New York Times' hiring of climate change denier Bret Stephens, Tina Brown's defense of Roger Ailes, and a leak of Joss Whedon's sexist Wonder Woman screenplay.
And of course, what would the year be without some great viral videos? Two in particular took Twitter by storm: First, Professor Robert Kelly was dubbed "BBC Dad" after his interview with the channel was interrupted by his kids. One child danced into the room and another rolled in on its bouncer before Kelly's wife ran in to save the day.
Our personal favorite viral clip, however, came from Irish father and son Tadhg and Derry Fleming. The duo's quest to get a bat out of their kitchen made for the funniest video of the year. While the bat chase in itself was hilarious, the best part of the clip was Tadhg's encouragement of his hapless father with platitudes like "You're doing great."
You're doing great, internet. We can't wait to see what 2018 has in store.