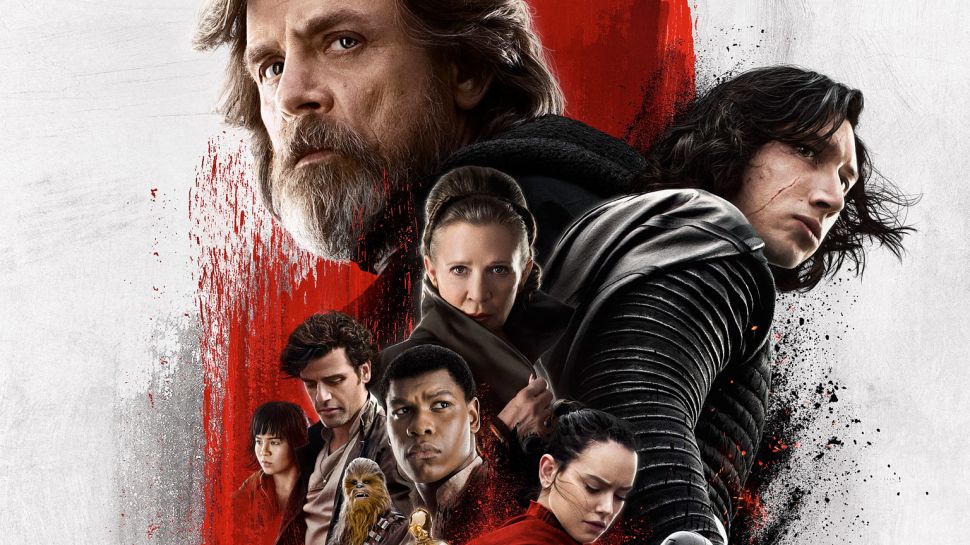 Hey, here's a shocking breaking news story for you: Star Wars: The Last Jedi is making a ton of money at the box office. Jaw-dropping, we know.
This year, Disney and Lucasfilm's holiday gifts include the entire planet's money. Variety reports that Rian Johnson's The Last Jedi will cross $650 million worldwide today, with $610.5 million in its first week of release. That is a helluva lot of money and proof that the Star Wars brand can overcome anything, even its most divisive entry in years. Sadly, it may not be enough to juice 2017's total box office numbers up to where 2016 ended, but oh well. Can't win em all.
On Thursday, The Last Jedi earned a staggering $17.8 million among 4,232 locations across the U.S., a 5 percent rise from Wednesday's haul. In total, The Last Jedi has earned $296.5 million domestic in its first week, which is insane. It's $70 million more than Justice League has made in its entire domestic run.
The movie boasts the second-biggest domestic opening of all time at $220 million, overcoming pessimistic last minute expectations. Assuming The Last Jedi plays like The Force Awakens and takes a similar 40 percent drop in weekend No. 2, the Mouse House is looking at a $132 million take for a domestic total around $430 million come next week. Dark Side, Light Side…it doesn't matter; the people just want their Star Wars!
Overseas, Episode VIII earned $18.9 million on Thursday for an international total of $314 million. It's top grossing territories includes the U.K. ($54.2 million), Germany ($32.3 million), France ($23.7 million), Australia ($22.7 million) and Japan ($20.9 million).
The Last Jedi is in prime position to continue racking up the cash as its main competition is Sony's Jumanji: Welcome to the Jungle and Universal's Pitch Perfect 3. Jumanji is hoping to snare a $60 million six-day Christmas opening, though $45 million may be more realistic. Pitch Perfect 3, meanwhile, is tracking for a $25 million to $30 million four-day opening, per the outlet.
So, yeah, man your death stars and ignite your lightsabers, because it doesn't look like The Last Jedi is slowing down any time soon.