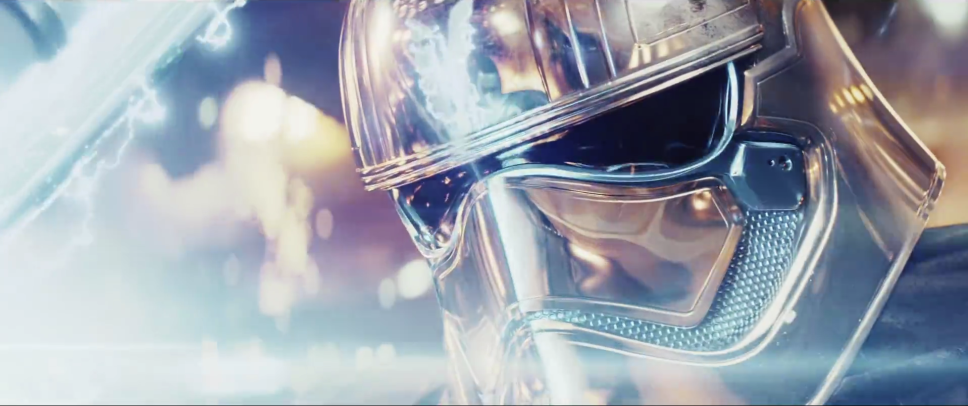 Hey, here' a real shocker: Star Wars: The Last Jedi is making a ton of money at the box office!
Disney and Lucasfilm's hotly anticipated sequel is strong with the force as it posted $45 million-plus in Thursday night previews, according to THR. The official tally will come soon and could be even higher, but if that number holds, it will be the second-best domestic preview number of all time behind only (you guessed it) Star Wars: The Force Awakens ($57 million). The previous second-place record holder was Harry Potter and the Deathly Hallows Part 2 at $43.5 million. Take that, Potter!
Initial tracking estimates pegged The Last Jedi for the second-best domestic opening of all time at $215 million to $220 million. However, more recent numbers have suggested the final total will be around $200 million. Zeta Global even told Observer that their proprietary AI algorithm suggests The Last Jedi will open on the lower end of $190 million to $200 million and 33 percent below The Force Awakens. But we've maintained our faith in the Force throughout and are still eyeing a $200 million break. (Poor Rogue One, a box office smash hit, "only" opened to $150 million). Even if The Last Jedi does come in under expectations, it will still be the biggest opening of the year. Worldwide, the film is expected to take in $425 million this weekend, a top five opening all time.
Let's assume that The Last Jedi plays like the opening weekend of The Force Awakens, it's looking at an over/under $198 million opening weekend. We're taking the over. The Force Awakens was oddly front-loaded, at it earned 48 percent of its mammoth Friday day take via Thursday previews, per Forbes. No one expects The Last Jedi to outgross The Force Awakens, but its haul may be more evenly distributed throughout its first weekend, which is the reason for out optimism.
Directed by Rian Johnson (who is overseeing a brand new Star Wars trilogy unconnected to the main saga), The Last Jedi reteams the new cast of characters (Daisy Ridley, Adam Driver, John Boyega, Oscar Isaac, Domhnall Gleeson, Andy Serkis and Lupita Nyong'o) with original trilogy mainstays (Mark Hamill and the late Carrie Fisher). It also introduces several new characters as it picks up moments after The Force Awakens ends.
Go buy your tickets, people.