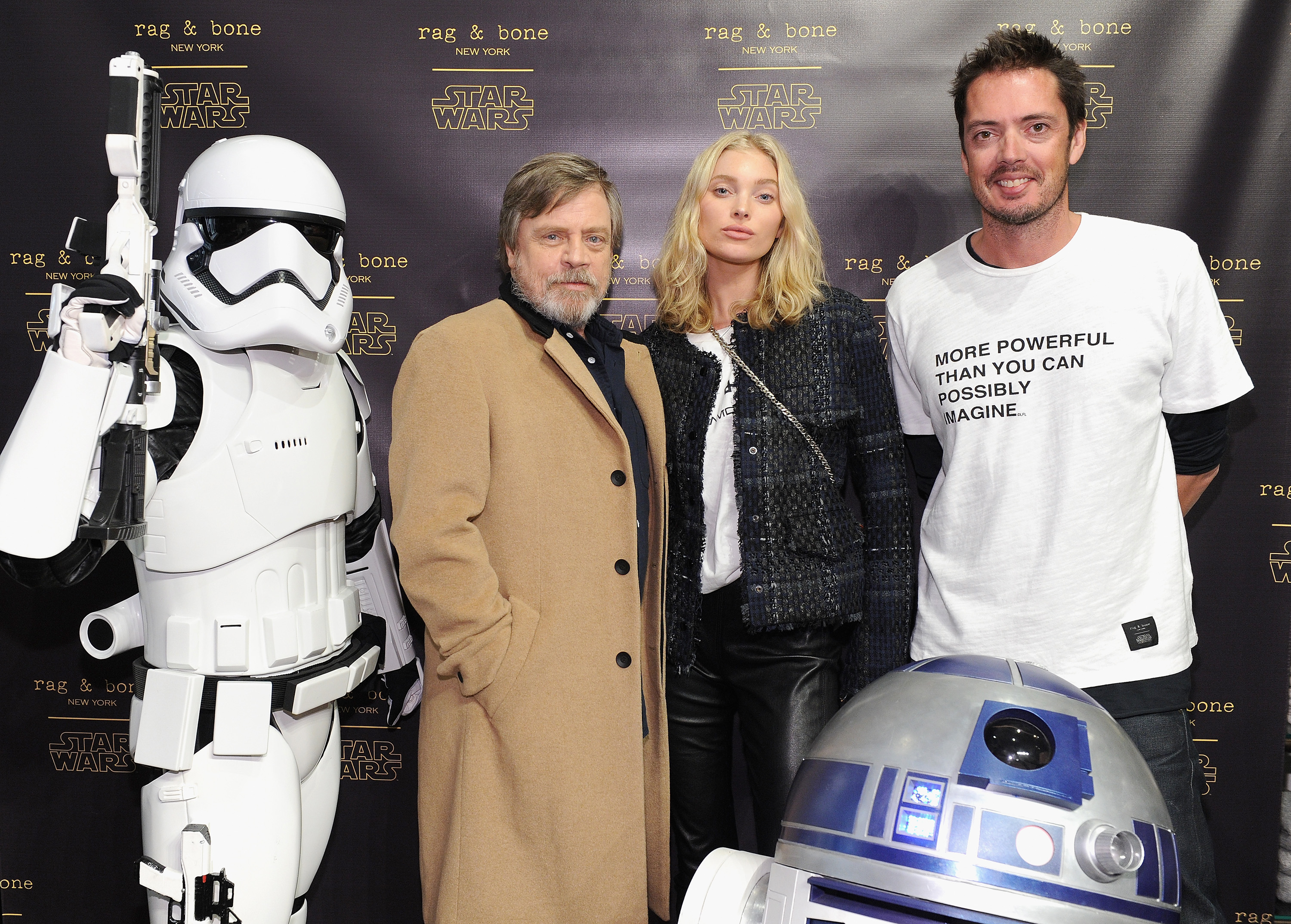 The countdown for Star Wars: The Last Jedi is on, as the film lands in theaters in less than two weeks, on December 15. As such, there's a never-ending barrage of articles on the movie, regarding Han Solo's death, Laura Dern's role in the flick and how the franchise will deal with Carrie Fisher's death, as well as all the magazines that are obsessed with covering the film and its stars. There has also been a flood of Star Wars merch, including commemorative bank notes printed by De La Rue, the British banknote manufacturer and Philips' line of electric shavers, inspired by the film.
But the most unlikely product of all is the many fashion and beauty collabs that center around Kylo Ren, Rey, Luke Skywalker and the rest of the movie's cast. Take, for example, Rag & Bone's collaboration with Disney on a range of pricy Star Wars: The Last Jedi clothing and accessories.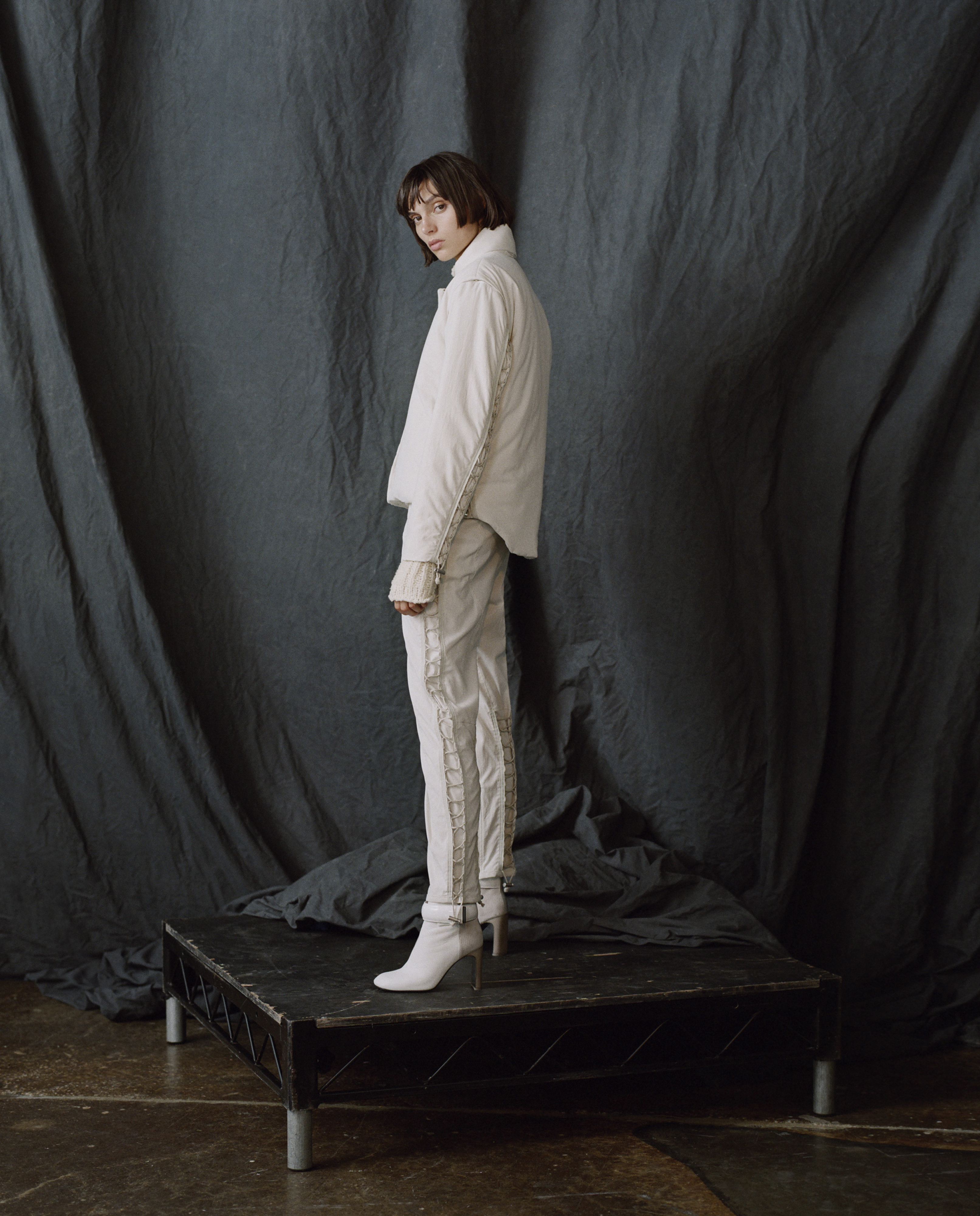 The brand's chief executive Marcus Wainwright has admitted to being a huge fan of the Star Wars movies. "Luke Skywalker's my favorite character," he explained in a video about the collection. "I was obsessed with the Jedi factor; I was pretty convinced that if I thought hard enough, I could have the force." So it makes sense that the Rag & Bone co-founder did more than just skim the surface with this collab; he made a line that his usual customers as well as die-hard Star Wars fans would equally appreciate.
"Our approach was really to re-imagine some of our favorite Rag & Bone pieces while taking influence from some of our most memorable moments of past and present Star Wars films," he explained. The range of heeled boots, knit sweaters and intricate cargo pants in earth tones might fit in with Rag & Bone's cool aesthetic, but they're functional, too. The jackets feature sleeves that zipper off and a pair of trousers that have a lace-up detail, making them adjustable for all body types. There's also a Stormtrooper inspired t-shirt, a brown sweatshirt with a hood whose dimensions are a nod to Obi-Wan Kenobi and a bomber with a Jump to Lightspeed lining. As an added bonus, Rag & Bone announced their intentions to support Lucasfilm and Disney's Force 4 Fashion, a charity dedicated to empowering and improving the lives of children around the globe.
The collaboration launch was celebrated with a party in New York last week, where Wainwright was joined by model Elsa Hosk and the original Luke Skywalker, Mark Hamill—along with a crew of Stormtroopers and R2-D2. It was, as you could imagine, not your average fashion party.
Elsewhere in the design realm, Rey, the Jakku scavenger played by Daisy Ridley, served as the inspiration for a range of boots from Clarks. These sensible shoes look similar to the protective footwear that the strong female lead wears, but the inspiration behind these Force of Nature kicks is more than just sartorial.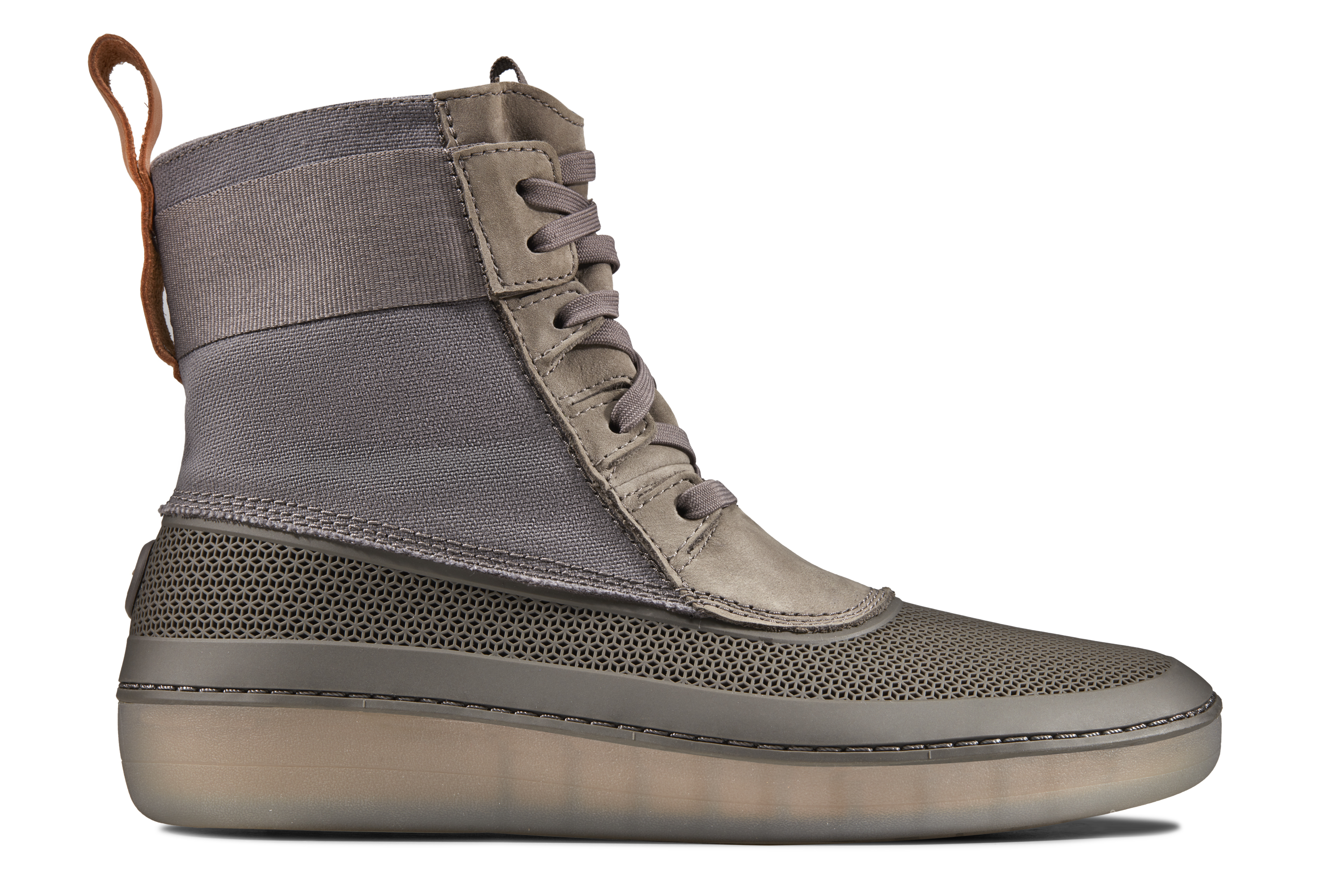 "Rey's strength became a deep source of inspiration for the collaboration and is a vital embodiment of the brand's ethos—a platform for free thinking people who are true to themselves, comfortable in their own skin and inspired by authenticity," a release from Clarks explains. Promising to provide "extreme comfort," these kicks for women and girls also offer ankle support due to the lace-up detail and will keep toes warm, thanks to a fleece lining.
Another way to keep warm and on trend with Star Wars is a $400 jacket from Columbia. Offered in three styles, Han Solo, Luke Skywalker and Leia Organa, these limited edition, high-performance jackets are ideal for a day on the ski slopes—or for trekking out to your nearest theater to catch the first showing of The Last Jedi. The Han Solo Echo Base Parka, which originally comes in a navy blue hue, will also be offered in brown at select Columbia boutiques—each of these Archive Edition coats will be signed by Harrison Ford and the proceeds from their purchase will benefit Conservation International.

Need to lug around your belongings, in Star Wars style? State Bags has you covered, with rucksacks inspired by the friendships between R2-D2 and C-3PO, Darth Vader and Stormtroopers as well as Princess Leia and Ewoks. Want to choose an eyeshadow in theme with the film? Cargo is your go-to, as the cosmetics label has created the Dark Side and the Light Side shadow palettes, plus The Resistance and The First Order Mascaras and collectible compact mirrors.
In the days that lead up to the film's release, even more The Last Jedi-inspired ranges will debut, each one as unexpected as the next. However, this is hardly the first time fashion geeked out over Star Wars regalia; back in 2015 Diane von Furstenberg, Billy Reid, Giles Deacon, Cynthia Rowley, Opening Ceremony and more lent their creativity to a stylish auction fundraiser for Force 4 Fashion, alongside Bloomingdale's and The Child Mind Institute. It looks like Star Wars will truly never go out of fashion.