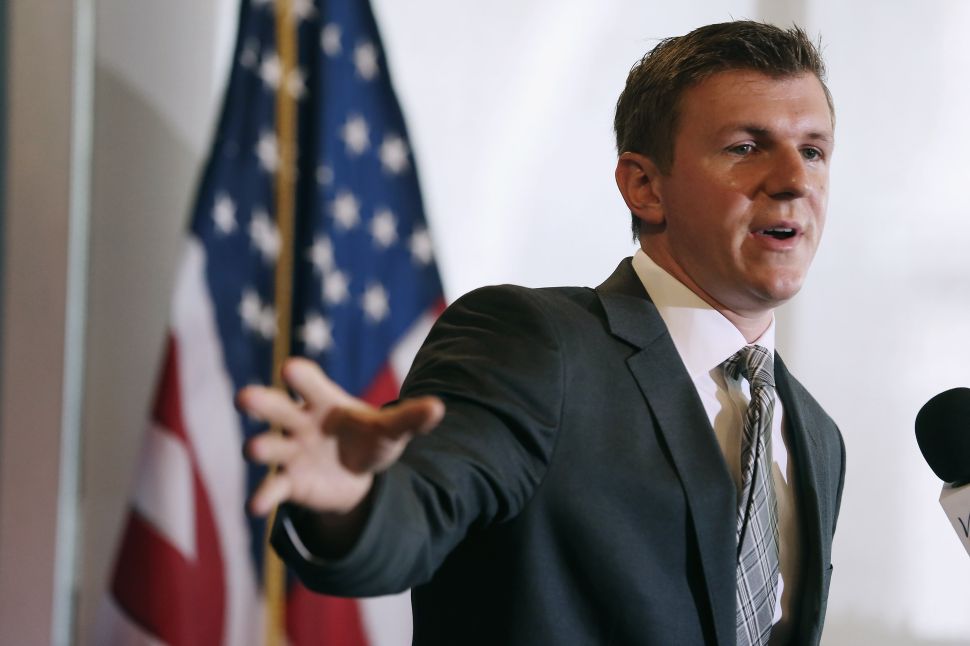 Following attempts to discredit the accusers of former GOP Senate candidate Roy Moore, Project Veritas founder James O'Keefe and Breitbart editor-in-chief Alex Marlow have said they believe the women's claims.
In an interview with CNN Money published on Wednesday, Marlow said that he was personally uncomfortable with Moore's alleged behavior, and that he did believe the accusations from Leigh Corfman—which he claimed had "a lot of credibility."
The following day, O'Keefe was asked by Mediaite whether he believed the accusations against Moore.
"Yes, but it's not my subject matter," O'Keefe told the outlet. "That's not what my investigation was about. It wasn't about the victims, it was about the bias in the media."
During Alabama's special election, both O'Keefe and Marlow worked to discredit Moore's accusers. After the candidate was accused of sexual misconduct in a Washington Post report, Breitbart dispatched reporters to uncover damaging information about the women who made the claims. Shortly after, Project Veritas sent an undercover operative to the Post falsely alleging that Moore impregnated her as a teenager.
After Democratic candidate Doug Jones won the Alabama election, Republicans who supported Moore distanced themselves from the outcome. President Donald Trump tweeted that he "originally endorsed Luther Strange" and predicted that Moore could not win the general election.
"I looked at the pollster right there and I said he's going to lose this," former White House strategist Steve Bannon told Vanity Fair while reflecting on receiving news of the high number of write-in votes on election night.