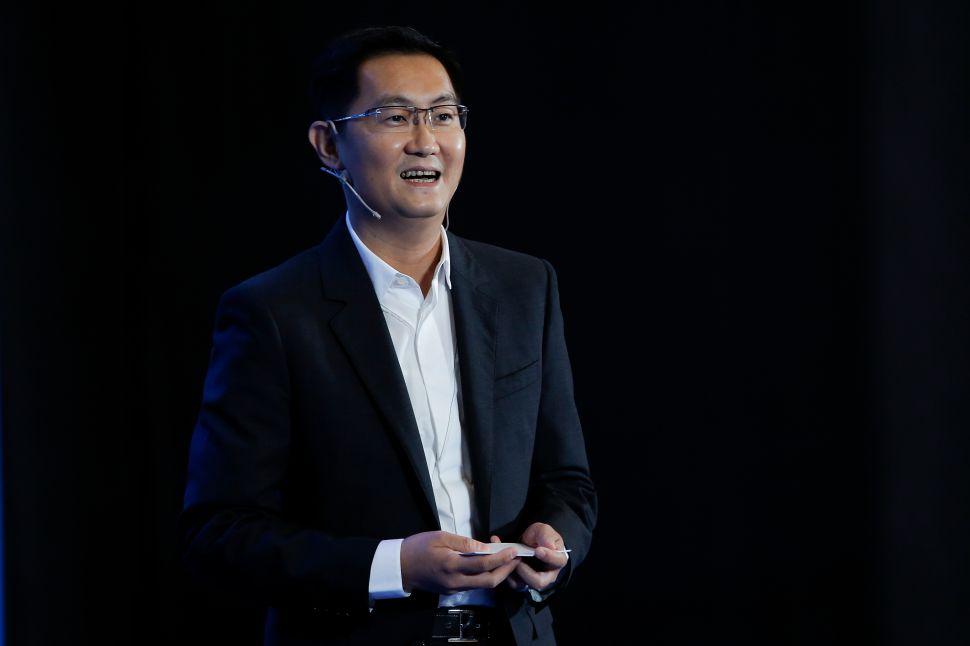 Huateng "Pony" Ma, founder and CEO of Tencent, the Chinese Internet titan that owns messaging app WeChat, is one of Western media's most closely-watched business figures.
The second most profitable company in the world in 2017, Tencent has raked in $12.5 billion in profit—next only to Amazon. As such, Pony Ma has been recognized by multiple American media outlets as one of the best-performing CEOs of the year.
At the Fortune Global Forum in Guangzhou, China on Wednesday, Pony Ma shared his view on the competition with Tencent's primary rival, ALIBABA (BABA), and his vision to build Tencent into a "decentralized" business.
In an earlier interview at the same event, Jack Ma, founder and chairman of Alibaba, flagged the concept of "enabling" in answering a question about his views on monopolies. Jack Ma said, despite Alibaba's dominance in almost every subcategory of tech, it is not a monopoly, but rather a virtual market where small businesses operate. "We are an enabler. We are enabling small businesses to reach their customers," he said. "We are infrastructure builder."
For example, Jack Ma mentioned a recent project that helps consumer goods company Procter & Gamble reach China's rural market through the Alibaba platform.
Pony Ma has a different view on the matter. Alibaba runs Taobao, the largest e-commerce site in China, which collects monthly fees from third-party sellers on the platform as in a brick-and-mortar transaction. Pony Ma suggested controlling the distribution channels of small businesses, like a landlord, eventually leads to a monopoly—which hurts customers.
"A centralized enabler ultimately owns 100 percent of its customers' channels. In that case, the destiny of those small businesses is dependent on the enabler. What we are trying to be is a decentralized enabler," Pony Ma said.
"We don't rent out counters like a mall. Instead, we allow you to build your own house. After you have built it, your clients are all yours. You don't need to pay monthly rent, so you don't need to worry about us raising prices at a whim. This is decentralization," he explained.
Tencent's WeChat started out as a messaging app in 2011. Since then, it has incorporated a variety of functions, including mobile payment, news sharing and e-commerce. Fortune's Adam Lashinsky, who interviewed Pony Ma at the event, describes it as "a mix of WhatsApp, Google News, Uber and Deliveroo."
Jack Ma spoke at the event in English, and Pony Ma in Chinese. Pony Ma's quotes in this article were translated by Observer.