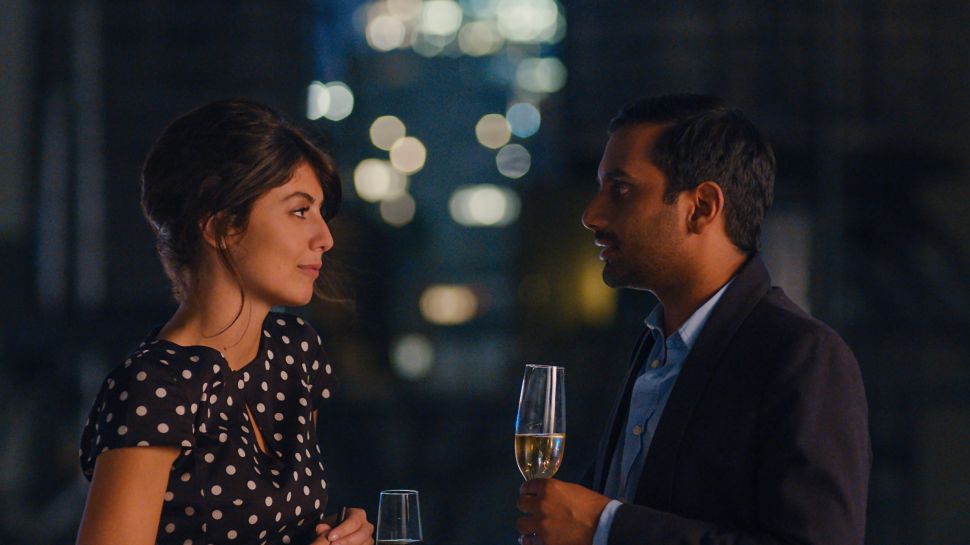 The end of 2017 is rapidly approaching which means insufferable holiday parties with your extended family, mental checklists of which New Year's resolutions you're going to break and end of year entertainment lists. On that last front, we're looking at the very best television shows of the last 12 months.
To qualify for this ranking, a show needs to have aired at least half of a season in the 2017 calendar year. And before you start firing off angry tweets at us, we implore you to remember that despite our love of television, it's impossible to watch everything peak TV has to offer. So even though we've heard great things about a million shows, we still haven't gotten around to them all. (Or, you can just assume that if we left off one of your favorite shows, it's because we hated it and personally hate you too).
So without further ado, here's our top 10 for the year.
10. The Good Place (Season 2, NBC)
https://www.youtube.com/watch?v=XsqLF0COJ8A
The Good Place is currently on a midseason hiatus and that's got us all antsy because we want as much of this sparkling comedy as we can get. Ted Danson is a valuable national resource who needs to be protected at all costs and Kristen Bell has this undeniable watchability factor that we love. There's so much clever humor in The Good Place, which follows four damned souls trying to fake it until they make it in the afterlife to avoid an eternity in hell, that each episode needs repeat viewings to collect all of the jokes. Bring this delightful sitcom back right forking now, NBC.
9. GLOW (Season 1, Netflix)
https://www.youtube.com/watch?v=AZqDO6cTYVY
Who knew a show about the fictional origins of women's wrestling could be so endearing?
GLOW is one-part comedy, one-part behind the scenes sports documentary and one-part identity locator. It does an excellent job of quickly and efficiently developing an ensemble of characters while mixing its poignant musings on life and our ideas of self with genuine laughs. Stars Alison Brie, Betty Gilpin and Marc Maron deliver career best work as the foundation for this charming series that shouldn't work, yet somehow does.
8. Better Call Saul (Season 3, AMC)
Better Call Saul is the rare spinoff that pays proper homage to its predecessor while still managing to stand apart on its own. Thanks to the deliberate pacing and careful plotting crafted by co-creators Vince Gilligan and Peter Gould, Saul has managed to fully develop Bob Odenkirk's Jimmy McGill into one of the most three dimensional characters on all of television. Even though we know exactly where he's headed, we still can't help but root for this lovable sad sack. That's a remarkable accomplishment by the writers.
Season three may have further divided Better Call Saul into the Jimmy Show and the Mike Show, but each half is so compelling in its own right that it doesn't really matter. The series upped the ante with the introduction of Breaking Bad Hall of Fame villain Gus Fring while the ongoing familial drama between Jimmy and Chuck grew increasingly heartbreaking this year.
7. Stranger Things (Season 2, Netflix)
Stranger Things is so much fun. It's the TV equivalent of a jet ski; it's impossible not to enjoy. So even if season two had a few stumbles—like Eleven doing her best Evil Tobey Maguire from Spider-Man 3 impression—it's still one of the year's best in our opinion. From the new character pairings (Dustin + Steve = Gold) to the strong performances and that scintillating climax, Stranger Things 2 boasted a lot that worked. Millie Bobby Brown is here to take over and we're 100 percent behind that.
6. The Deuce (Season 1, HBO)
Just as he did on The Wire, creator David Simon takes a slow burn approach to his world building in this talky period drama about the rise of the porn industry in 1970s New York City. While that strategy isn't great for ratings—season one averaged fewer than one million live viewers, per TV Series Finale—it does do wonders for creative quality. In The Deuce, Simon methodically explores "the system" on multiple levels (legal, commercial, illegal, etc.) before tying it all together in entertaining fashion.
James Franco is surprisingly good in dual roles and Maggie Gyllenhaal is even better here, further cementing TV's reputation as the hot medium for movie stars right now. If you're looking for a good series that makes you think without using Westworld-like puzzle box mysteries, The Deuce has you covered.
5. Mindhunter (Season 1, Netflix)
https://www.youtube.com/watch?v=7gZCfRD_zWE
Occasionally, networks and platforms will hold off on providing critics with advance screeners when they know they have a flop on their hands. But Netflix's secrecy surrounding Mindhunter was curious given how great the show ended up being.
Also set in the 1970s, the series revolves around two F.B.I. agents as they expand criminal science by exploring the psyches of murderers, which eventually gives rise to serial killer profiling. David Fincher executive produces and directed four of the 10 episodes. His camerawork is as fine tuned as ever in Minderhunter's opening chapters, giving the series a distinctive look and tone.
Basically, the show is a more boots-on-the-ground version of Zodiac, which is great to us.
4. American Vandal (Season 1, Netflix)
You would never believe in a million years that Netflix could squeeze eight episodes—let alone a second season—out of the basic joke premise, "Who drew the dicks?" But they did and it works. Oh, how it works.
American Vandal is a spot-on true-crime parody in the vein of Making a Murderer and Serial, except hilarious and surprisingly emotional. Underneath all of the dick jokes, of which there are many, is a shockingly nuanced understanding of American teenagers and the damage of preconceived notions. Hilarious and tender, American Vandal is a damn delight.
3. Master of None (Season 2, Netflix)
https://www.youtube.com/watch?v=tGE-Mw-Yjsk
Aziz Ansari surprised a lot of people when Master of None first premiered in 2015 and effortlessly coupled high comedy with emotional drama in its tale of a twenty-something struggling actor who loves food in New York City. With everyone expecting big things from the comedian in season two, the pressure was on to deliver. And like your favorite NYC Poké spot, deliver it did.
Season two was even better than Master of None's inaugural run, with Ansari going into full-blown auteur mode. Episode 6, "New York, I Love You," and Episode 9, "Thanksgiving," are absolute Pantheon episodes that upend rules of narrative storytelling and lay down season-defining thematic merit.
Also, we really want to see Death Castle.
2. The Handmaid's Tale (Season 1, Hulu)
https://www.youtube.com/watch?v=PJTonrzXTJs
Football fans love a good touchdown dance. For TV fans, The Handmaid's Tale's Emmy win for Best Drama, the first ever for a streaming series, was Hulu's touchdown dance right in Netflix's face. The Handmaid's Tale, based on Margaret Atwood's novel of the same name, is the story of life in the dystopia of Gilead, a totalitarian society in what was formerly the United States. All of the eerily close parallels to today's divisive political environment aside, this series is just so damn enthralling.
It's a testament to the great Elisabeth Moss that the beloved Peggy Olson of Mad Men may not even be her most iconic role. As Offred, Moss is the engine that drives The Handmaid's Tale's multilayered and gripping story. As Hulu's first Must Watch series, the upcoming second season is arguably the most anticipated in all of television right now.
1. The Leftovers (Season 3, HBO)
We'll be honest: we weren't fans of The Leftovers' first season. But showrunner Damon Lindelof course corrected in season two and raised his game for the final stretch. The concluding chapter to the criminally underwatched The Leftovers did not garner any big time Emmy nominations this year, but was easily the most gut-wrenching and emotionally involving show of 2017.
From Kevin's adventures in purgatory to Carrie Coon's all encompassing performance and the show's powerful character resolutions, this final season had everything you want in a series. Plot mysteries left for audiences to decipher and interpret, stellar acting and characters we all felt for deeply. Bravo.