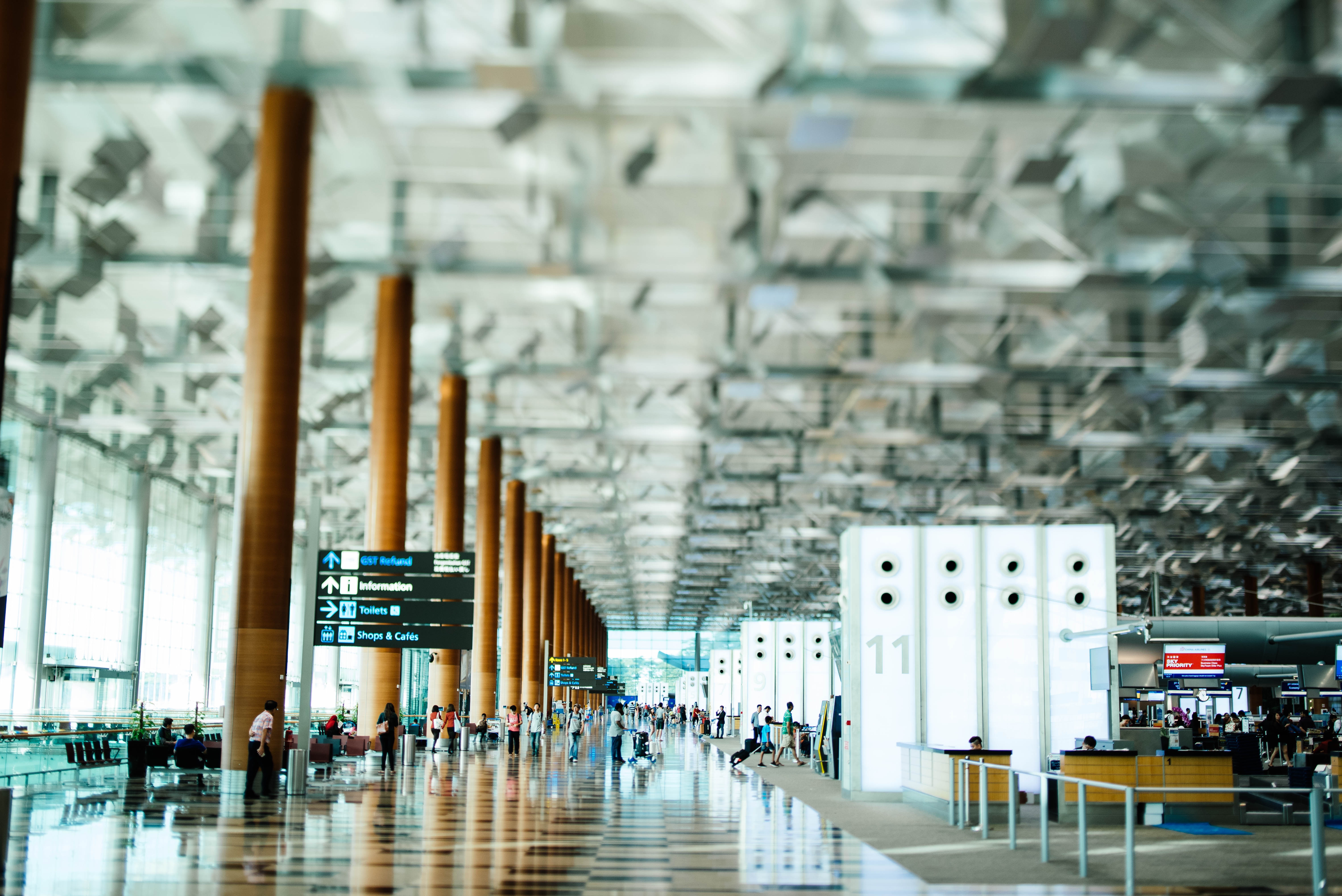 With the holidays comes the inevitable and stressful nightmare that is airplane travel. While no one particularly enjoys schlepping to the airport, sludging through security and squeezing into a middle seat next to a fussy infant for a five-hour flight, at least US airports have recently upped their game where drinking and dining are concerned. Now you can enjoy some quality bites to sustain you through the more harrowing parts of your journey. We've selected the best options for sit-down experiences and grab-and-go eats at seven major American airports, just in time for the busiest travel season of the year. Happy holidays!
New York: John F. Kennedy International Airport (JFK)
Best Sit-Down Restaurant: Piquillo, Terminal 5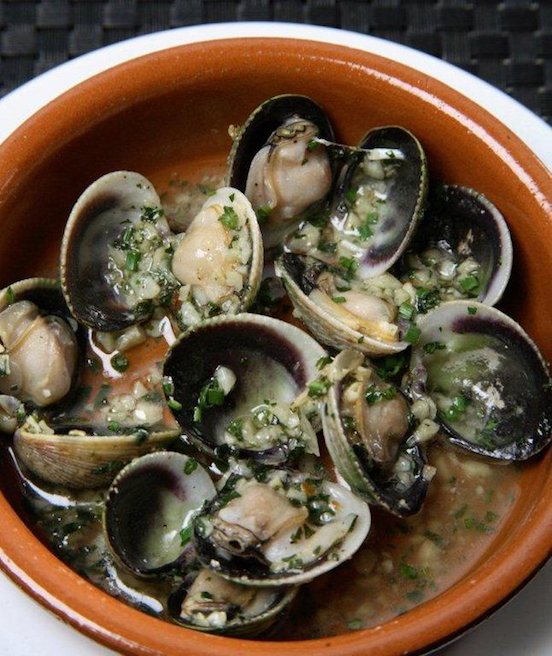 Created by Alex Raij, of La Vara and Txikito fame, Piquillo serves up Spanish tapas and a far-better-than-necessary wine list in the Marketplace section of the JetBlue terminal. It's a sleek alcove with flavorful small plates like almejas a la marinera (cockle clams with white wine, garlic, chorizo, and herbs), Spanish sandwiches with fillings like serrano ham and pulled pork and even paella.  
Best Grab-and-Go: Shake Shack, Terminal 4
Perhaps the only good thing about JFK is that they have a Shake Shack. If you're flying Delta, you can load up on all the Shack classics before boarding. Nothing like a Shackburger and a concrete to take the edge off of holiday travel.
New York: LaGuardia Airport (LGA)
Best Sit-Down Restaurant: Bisoux, Terminal D
So you're stuck flying out of LaGuardia instead of JFK? That's definitely a bummer, but luckily for you, LaGuardia's home to Bisoux, a shockingly-charming bistro with a French-country menu that would make total sense at a trendy downtown cafe. Here, you can settle in with a cafe au lait and croque monsieur for a leisurely pre-flight bite. Bisoux also provides iPads to handle the ordering process, because we're living in the future now.
Best Grab-and-Go: Tagliare, Terminal D
Want to grab one last slice of New York pizza before hopping a plane? If you're in Terminal D, you can stop by Tagliare, the pizza spot from Dom DeMarco Jr., who is the son of DiFara impresario, Dom DeMarco Sr. The slices here draw heavy inspiration from DiFara's legendary pizza, which is definitely not a bad thing.
New York/New Jersey: Newark Liberty International Airport (EWR)
Best Sit-Down Restaurant: Thyme, Terminal C
A recent addition to the Newark Airport dining landscape, Thyme is a modern vegetarian restaurant from Amanda Cohen of Dirt Candy that is housed in a spare but elegant space outfitted with an iPad ordering system. The menu includes inventive dishes including grilled romanesco steak with cashews and kale, purple yam "fried rice" with kimchi, and sunchoke ratatouille.
Not long ago, Newark's Terminal C underwent a chef-driven revamp, including the notable addition of Casciano Italian Specialties, a sandwich shop with a menu designed by Mario Carbone of Major Food Group. The mammoth subs offered at Casciano come in varieties like the Italian (prosciutto, buffalo mozzarella, marinated eggplant, preserved tomato, pesto) and the Godfather (roast beef, mozzarella, tomato, garlic butter), and they're sure to satiate you from takeoff to landing.
Los Angeles: Los Angeles International Airport (LAX)
Best Sit-Down Restaurant: Cole's, Terminal 4
Cole's, the long-time LA sandwich destination that claims to be the inventor of the French Dip, has an outpost in LAX, perfect for satisfying any hot-sandwich-and-a-beer cravings that may strike during your travels. They'll give you sandwiches to-go, but if you're opting for the French Dip, you'll probably want to dine in—along with a healthy supply of napkins.
Best Grab-and-Go: ink.sack, TBIT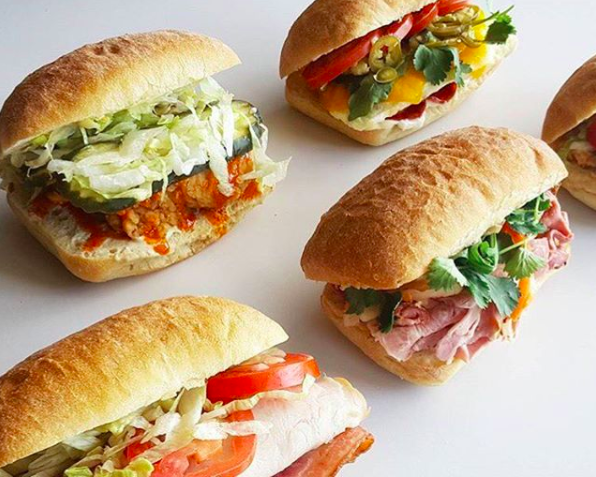 If you're in the mood for eclectic sandwiches from a Top Chef alum, look no further than ink.sack, an airport outpost of Michael Voltaggio's hit Melrose shop. At ink.sack, you'll find everything from a gravlax sandwich with an everything bagel spread to a veggie banh-mi with BBQ tofu and mushroom.
Chicago: O'Hare International Airport (ORD)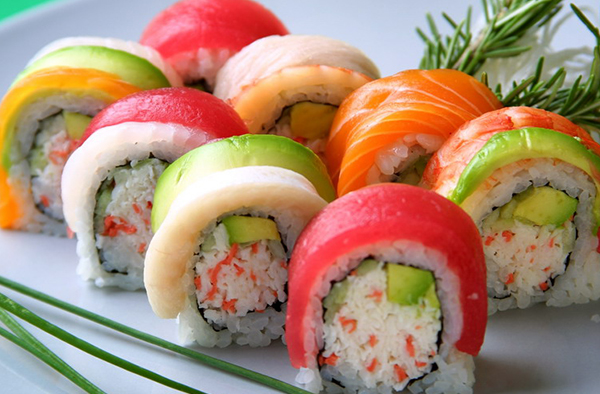 We know, we know: sushi at the airport does not sound like a great plan. However, we're pleased to report that an exception to that rule exists at Chicago O'Hare's Wicker Park Seafood & Sushi. At this super-mod dining counter overlooking the runway, you'll be able to enjoy fresh and flavorful sushi, nigiri, maki and sashimi, plus a full sake and shochu bar.
Best Grab-and-Go: Tortas Frontera, Terminals 1, 3, and 5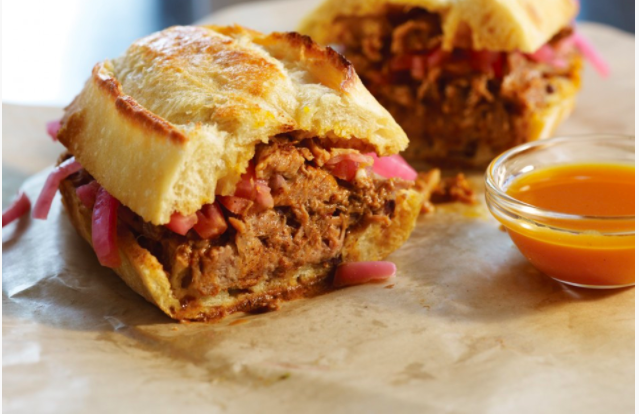 Superstar Chicago chef Rick Bayless is the force behind this series of Mexican sandwich shops, which is scattered throughout O'Hare. Tortas Fronteras specializes in its namesake dish, which comes in flavors such as chipotle chicken, cochinita pibil and roasted mushroom. Should you need a little booze boost before heading to your gate with your torta in-tow, you can belly up to the bar for a hand-shaken margarita.
San Francisco: San Francisco International Airport (SFO)
Best Sit-Down Restaurant: Cat Cora's Kitchen, Terminal 2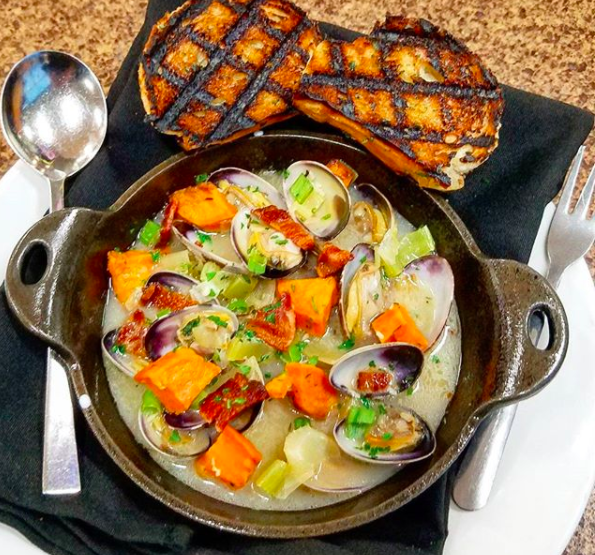 At her eponymous SFO restaurant, Iron Chef Cat Cora offers up a vibrant small-plates menu inspired by comfort food, where you can treat yourself to oysters on the half-shell, lamb meatballs, sweet potato clam chowder and lobster mac-and-cheese.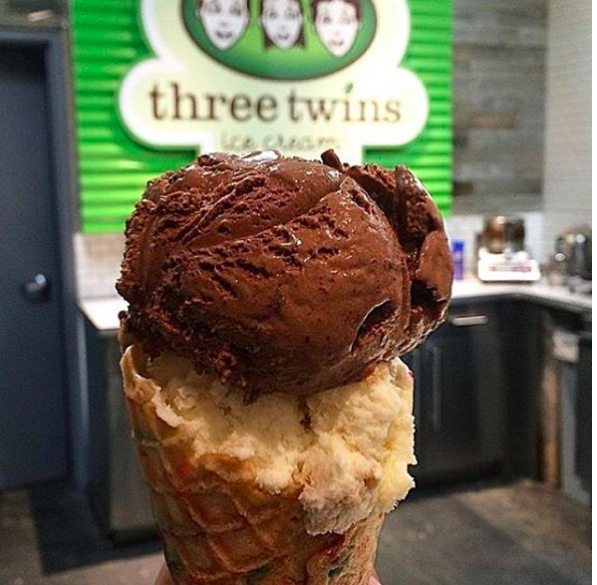 This beloved Bay Area creamery has a location in SFO for those last-minute organic ice cream yearnings. Flavors like Madagascar Vanilla, Sea-Salted Caramel, and Bittersweet Chocolate are all well-represented here, and if you're extra hungry, Three Twins also serves crêpes (which, incidentally, pair beautifully with their scoops).
Washington, D.C.: Ronald Reagan National Airport (DCA)
Best Sit-Down Restaurant: Good Stuff Eatery, Terminal B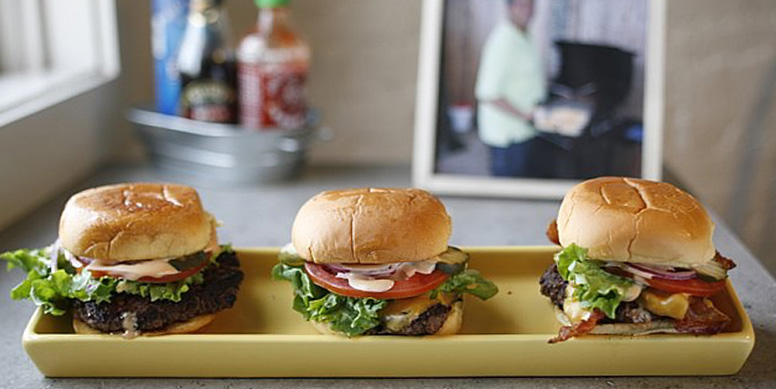 A family project from Top Chef vet Spike Mendelsohn, Good Stuff Eatery features an all-day menu with an array of fully-loaded burgers, chopped salads with farmer's market produce and hand-spun milkshakes. Look no further for a chef-driven Americana meal, made with fresh ingredients and unpretentious service.
Best Grab-and-Go: Taylor Gourmet, Terminal B/C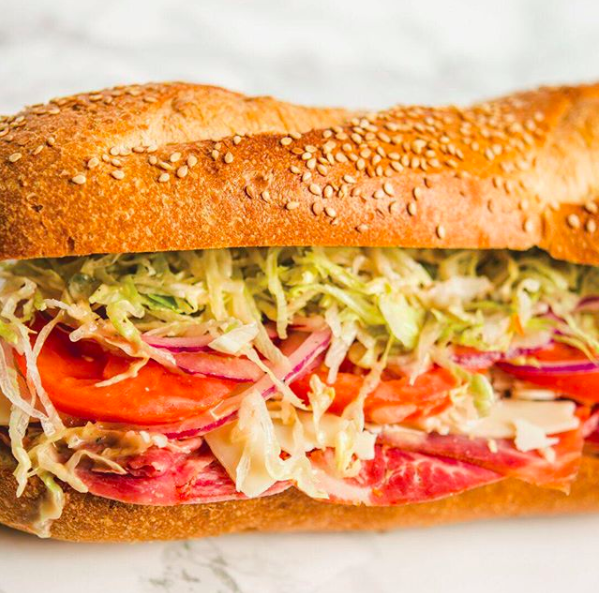 A satellite location of a D.C. sandwich legend, Taylor Gourmet prides itself on massive Italian hoagies made from top-quality meats and cheeses, stacked on loaves of house-baked bread. Taylor Gourmet offers a list of seasonal-special sandwiches, but purists will want to opt for the 9th, an Italian sub with Genoa salami, hot capicola, prosciutto, provolone, lettuce, Roma tomato, onion, and vinaigrette.