If you find yourself greeting the new year with a killer headache, an epic bout of dry-mouth and a general sense of woe and regret…well, you won't be the only one. Luckily for New Yorkers, there's a dizzying array of hangover-banishing New Year's brunch options to help us bid farewell (and good riddance) to 2017 and welcome whatever 2018 has in store. From classic stacks of buttermilk pancakes to luxe spins on dim sum, here are some January 1 brunch recommendations for every taste.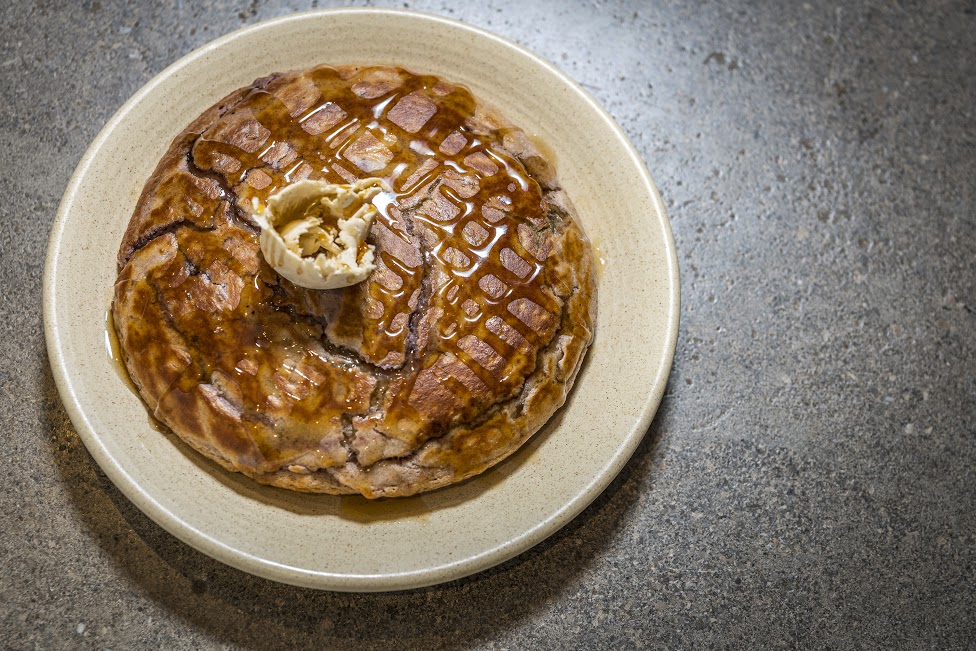 Under normal circumstances, Chef Greg Proechel's white-hot Flatiron boȋte is a dinner-only establishment. On January 1, however, Ferris will make an exception with an exclusive brunch menu loaded with high-brow takes on breakfast classics. You can expect seasonal specialties like spiced sweet potato pancakes with whipped brown butter, comfort-food spreads like steak and eggs with Wagyu beef and red-eye gravy and a signature burger made from dry-aged beef, Cabot clothbound cheddar and hot pepper relish.
An undisputed MVP of NYC's brunch scene, Bubby's has added some holiday flair to its usual upmarket-diner fare with a series of Nordic-inspired "12 Days of Brunch" menu specials, including Swedish pancakes with lingonberry jam, smoked trout scramble with creme fraiche and a duck hash with cranberries. The 12 Days of Brunch special will conclude with Bubby's New Year's Day service, and in addition to the aforementioned items, you'll be able to feast on festive desserts like Egg Nog Pie and housemade hot chocolate, topped with fluffy vanilla-bean marshmallows.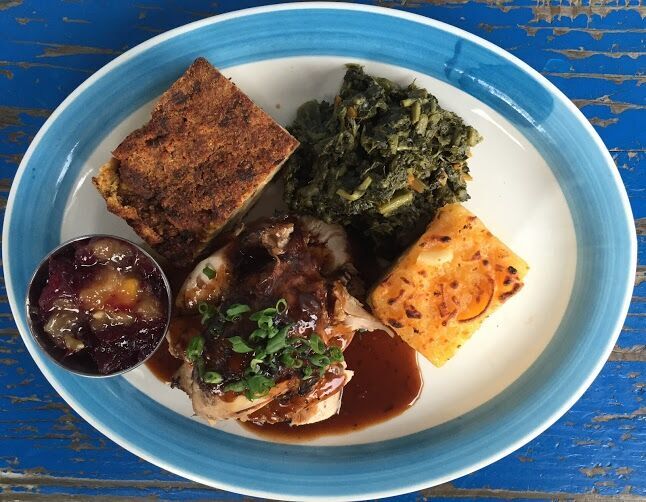 If you need a little spice to kick your metabolism back into gear, the Caribbean eats at Miss Lily's will get the job done. On New Year's Day, both Miss Lily's locations will offer the regular weekend brunch menu…or you can opt for the All-You-Can-Eat Jerkfest extravaganza. With the latter option, $25 gets you all the jerk chicken, jerk pork and jerk corn you can handle. Loaded with traditional spices and sweltering Scotch bonnet peppers, Miss Lily's bold jerk seasoning is not messing around. You—and your hangover—have been warned.
At John DeLucie's sleek New American spot in The Renwick Hotel, New Year's brunch guests can partake in a prix-fixe menu with bottomless tableside mimosa service. For just $29, diners get a choice of entrée—including satisfying selections like buttermilk rye pancakes and 'green eggs and porchetta' with salsa verde—and a make-your-own-mimosa station, complete with fresh juices and plenty of bubbly.
If your idea of a quality New Year's brunch includes dumplings and fried rice, you'll want to head to RedFarm. This polished pair of farm-to-table restaurants (one uptown, one downtown) offers modern twists on traditional Chinese dishes and on New Year's Day, guests will be able to indulge in a limited-time-only menu starring a variety of seasonal black truffle dishes. Black truffle soup dumplings, black truffle chowder, grilled lobster with black truffle sauce…it's all there, and it's all delicious.
Want to start off the brand-new year with a brand-new brunch? Head to the chic Mediterranean-inspired eatery, Brigitte, where they'll be launching their first-ever brunch on New Year's Day. The Chinatown restaurant will be serving cozy dishes like La Cocotte, with eggs, spinach, and tomato confit with toasted bread, and a spin on chicken and waffles with Butterfield hen and chili maple syrup.