If you dropped the ball on holiday shopping, despite the numerous gift guides on the internet, there's still time to be a good guest (or friend) this holiday season. Farm to People is an online, small batch marketplace, that allows users to curate their own gift boxes or choose from their pre-made selections. The thoughtful experience was started by the father/son duo David and Michael Robinov to promote local artisans who make everything from truffle oil to ostrich jerky.
The Brooklyn-based brand known for its handcrafted food also ships overnight, so you can pretend you've been thinking about the holiday season for months, even if you just started shopping. And if you're feeling truly lazy, you can gift a subscription that sends automatically, with the first installment shipping in January. It's their bestselling gift for a reason—you can buy a three, six or 12-month subscription based on how generous you want to be.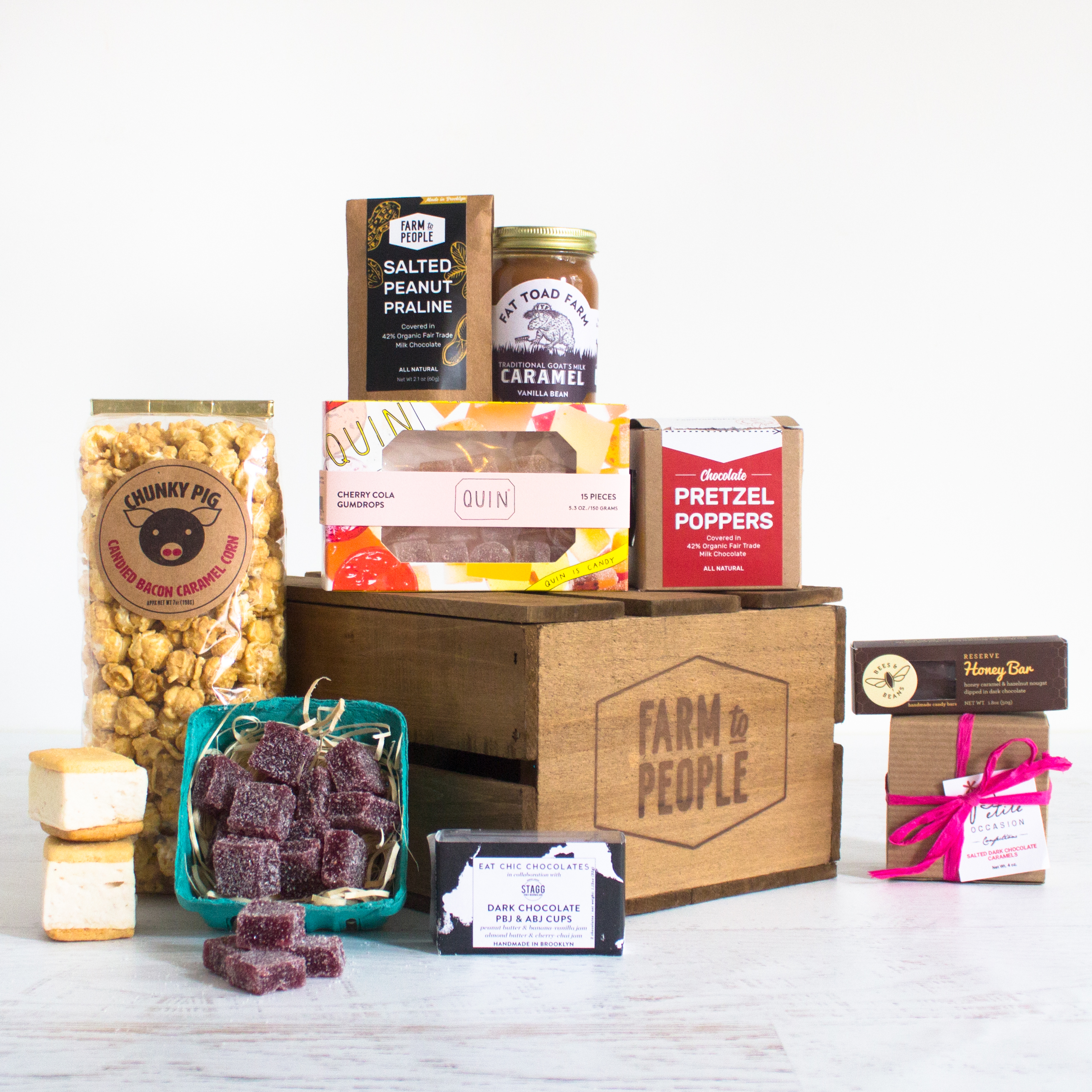 The subscription service sends a hand-selected box full of local products for "casual foodies" or "food critics." But if you want to be a bit more specific, and don't want to commit to a monthly service (especially if it's a new relationship), there are pre-bundled boxes, like Guilty Pleasures (popcorn, chocolates, caramel and a trendy tote bag), Movie Night (feel free to sneak the popcorn and peanut butter cups into the theatre), Holidaze in a Bundle (peppermint bark, of course) and the self-explanatory Charcuterie Board Builder, for your friends who love a good cheese plate.
Of course, if you're a truly dedicated friend, you'll build a custom box, with hand-picked goodies you know they'll love. Or, you could just give them the Brooklyn bundle, equipped with pickles for pickle back shots, to prove how hip you are, which is especially ideal for a suburban family member.