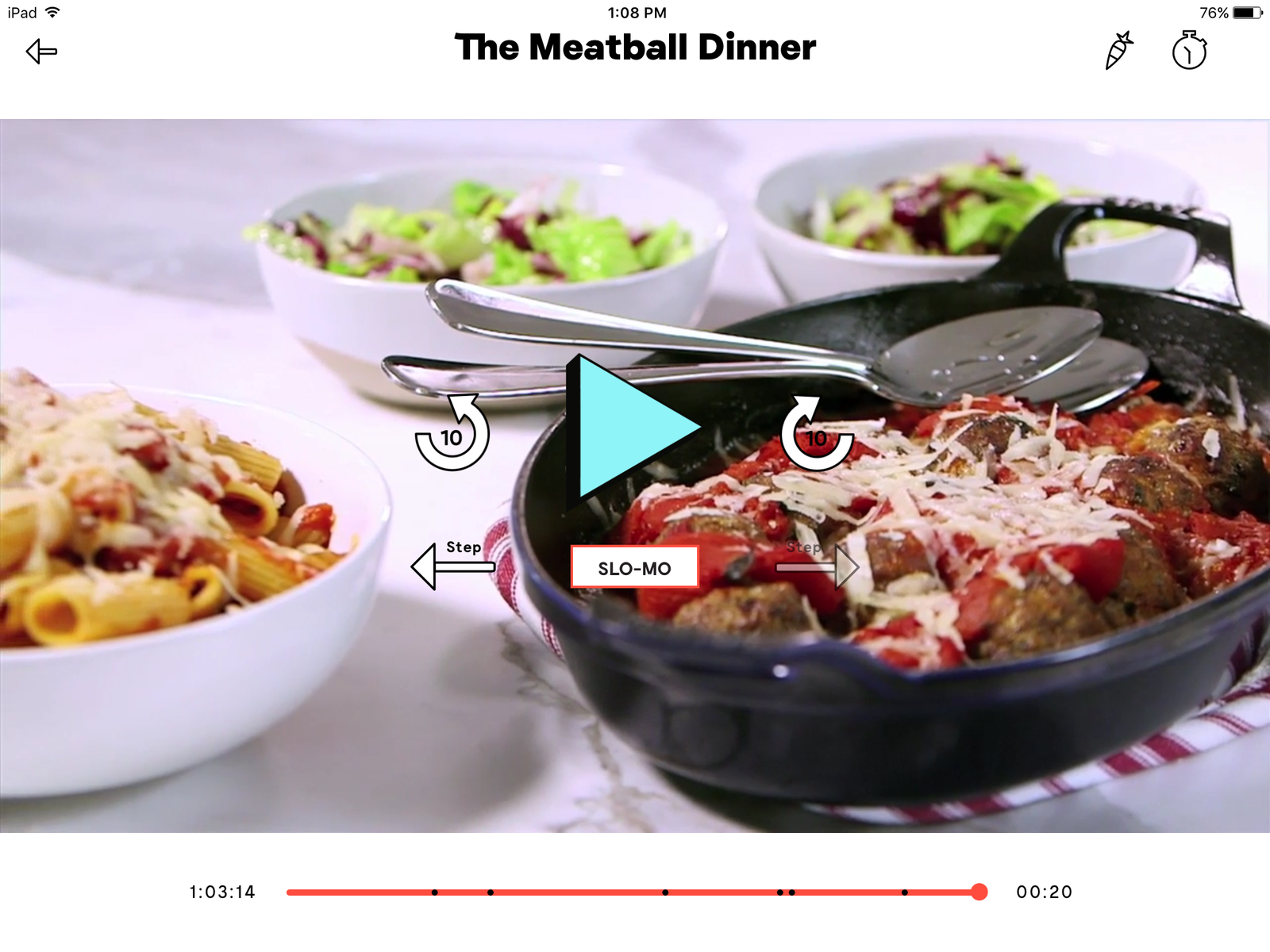 The Meatball Shop's chef Daniel Holzman wants to teach you how to cook. With his new app, Project Foodie, he leads beginners and seasoned chefs through his recipes in real time, alongside videos you can slow down or speed up, based on your experience.
If you're a fan of scrolling through Pinterest recipes without actually buying the ingredients, Project Foodie is ready to change the way you shop. Once you download the app, which costs $2.99 per month, you can peruse the recipes. After finding a meal you like, add the ingredients to your Instacart (an affiliated online grocery store that's similar to FreshDirect) and get started.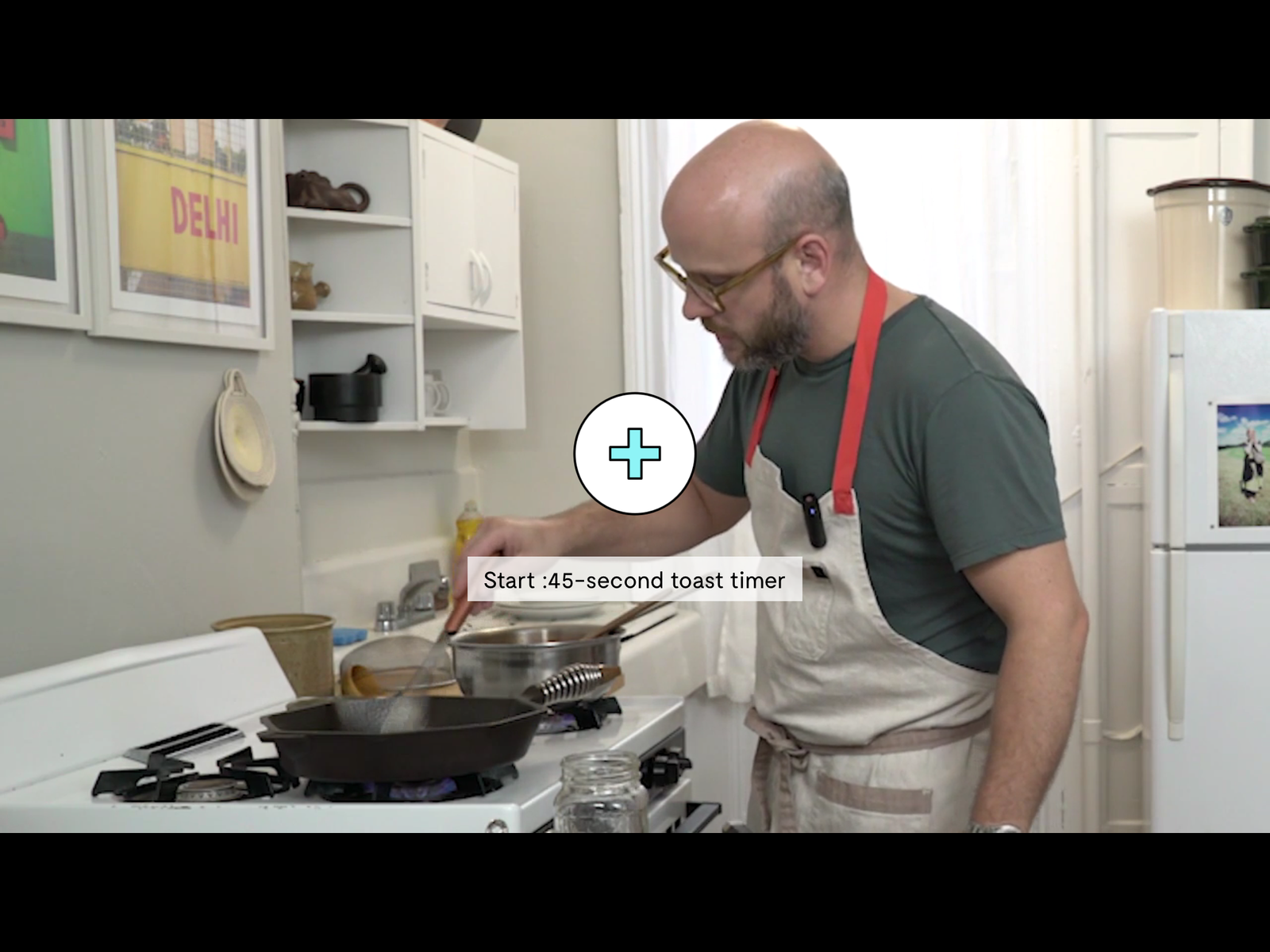 Right now, there are 110 different recipes on Project Foodie, all broken down into 30 multi-course meals, with new meals added weekly. The most popular recipe is grilled cheese with tomato soup, a winter classic.
While the Williamsburg-based chef grew up cooking, his brother Eli, a reality television producer who's worked on Project Runway and Beauty and the Geek, had no clue in the kitchen. Eli, who is based in Los Angeles, wanted to recreate his brother's salmon dish one night, so he sent someone to Daniel's house to tape the recipe, and Project Foodie was born. "The dish that inspired the Project Foodie app was the Salmon with Pickled Cucumbers and Roast Pepper Vinaigrette," Holzman explained over a plate of vegetarian meatball and cheesy rigatoni at The Meatball Shop.
The app went live right before Thanksgiving, and on the day of the holiday, Holzman answered questions by text from first timers about how to make a feast. "Someone frantically asked if her oven was big enough to cook her turkey and sent me a screenshot, nervous that the turkey would expand while cooking. I guaranteed that the bird would stay the same size. Another caller took the meaning of the 'Hot Bird Hotline' literally, asking how hot to the touch the turkey should feel. I had to let him know that you measure the temperature internally," he told us. So, even if you've never cooked before and are scared to get started, know that there are no wrong questions (as long as you don't burn yourself).
Even if you're a regular in the kitchen, the app provides new recipes and techniques to follow along with. For experts, the hardest dish to master is the Roast Rack of Lamb, while the easiest to get started with is the Avocado Toast with Poached Egg.
If you're looking to impress your relatives over the holidays, simply download the app and get started. It's like color-by-numbers, only with cooking.