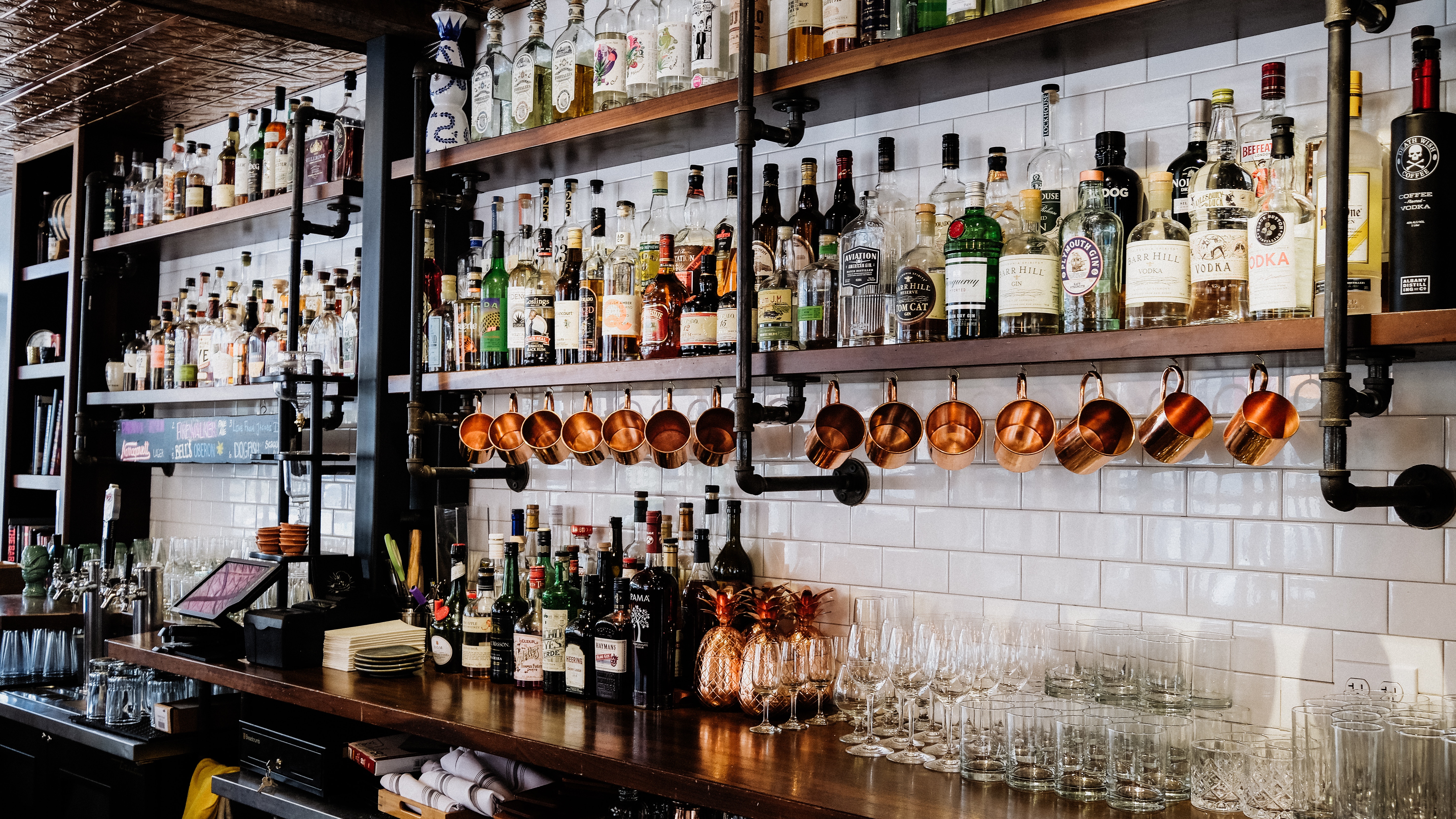 The hot toddy seems like the simplest of cocktails, simply mix booze, hot water, tea, a bit of honey, and a dash of spice…and you're good to go. Unless, of course, you're a clever beverage impresario with an interest in exploring the boundary-pushing possibilities of this comforting winter classic. Luckily, America's cities have an abundance of creative mixologists and they're coming up with delicious new twists on the holiday tipple. Here, you'll find a few of our favorites, featuring off-beat liquor choices, bold flavor infusions, and inventive toddy-making techniques.
New York City: Our Hot Toddy at Dante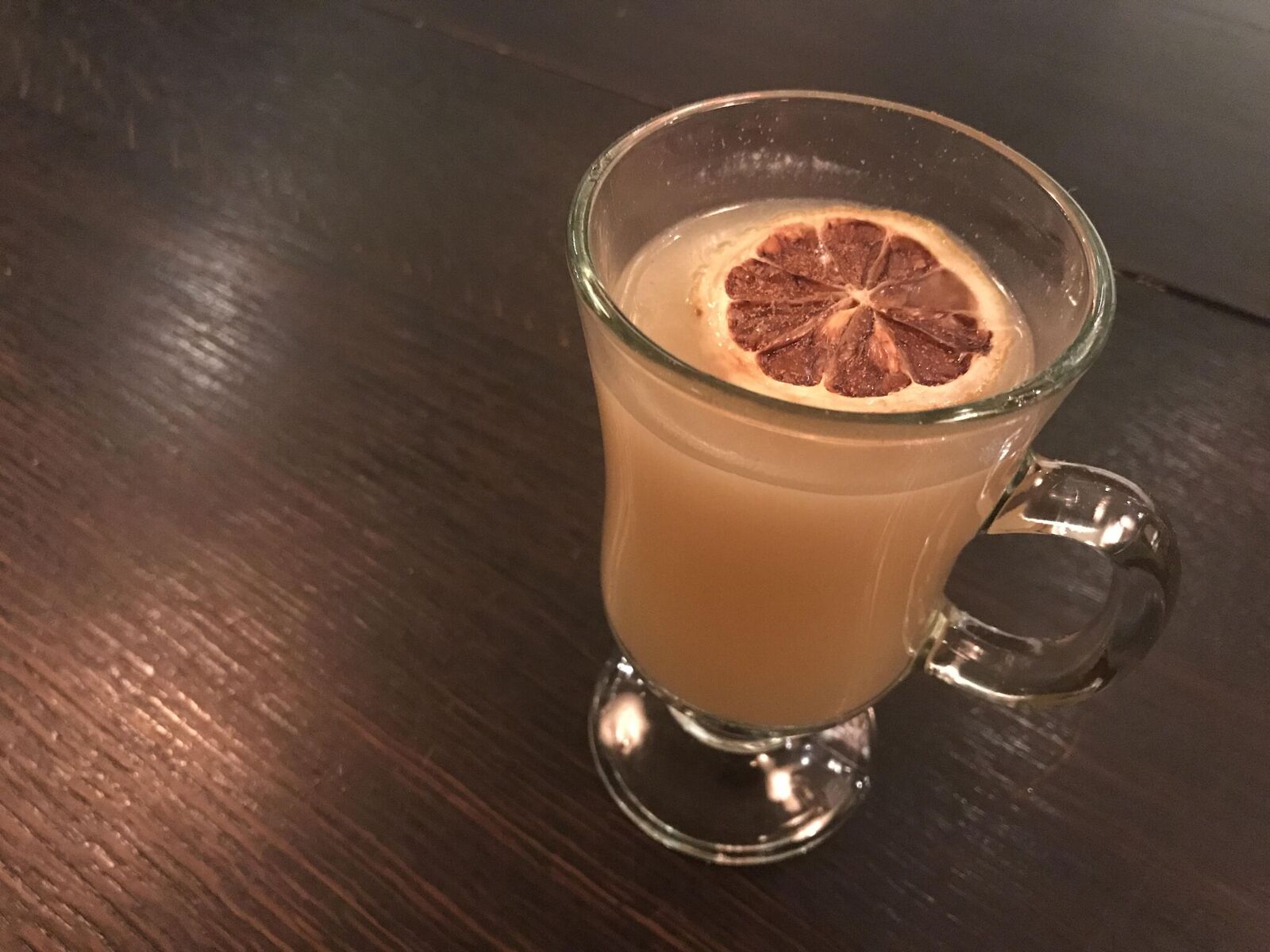 At Dante, a Greenwich Village cocktail spot with an affinity for Italian ingredients and a counterculture history dating back to the beatnik era, the hot toddy offers a prime opportunity for unexpected mixers and photogenic garnishes. Their house hot cocktail, called Our Hot Toddy ($13), combines Tullamore Dew Irish whiskey with Strega (an herbal Italian liqueur), lemon curd, honey and a specialty spice tincture. The ingredients come together with the help of boiling water and once they're in Dante's toddy mugs, a dehydrated lemon wheel and grated cinnamon are added, for extra visual flair and flavor. It's a classic toddy with unique twists, and there's no better way to end a winter wander through the Village.
New York City: Chicken Soup Hot Toddy at JIMMY at the James
Chicken soup and hot toddies are both cold-weather comfort staples. So why not combine them into one beyond-cozy sipper? That's the angle the team at chic SoHo bar JIMMY at the James Hotel comes from, with their Chicken Soup Hot Toddy ($19). This hybrid concoction mixes Nolet's gin with hot chicken stock, celery bitters, and lemon juice. The cocktail's built in a snifter glass and garnished with a carrot stick, a celery stick, and parsley. Comforting and wholesome, but still packing a boozy wallop to get you through a frigid winter night in Manhattan? We're into it.
Chicago: Godfrey Toddy at I|O Godfrey
With its glacial winter temperatures and enterprising spirit, bars across Chicago know a thing or two about making a cocktail that can help beat the chill. At I|O Godfrey, the year-round rooftop lounge at the Godfrey Hotel, you'll find a classic toddy recipe, but with an experimental preparation strategy. For the Godfrey Toddy ($22, serves two to four), the bar team at I|O Godfrey uses a siphon coffee maker to infuse its combination of Jameson whiskey, honey, and boiling water with cinnamon, star anise, lemon peel, vanilla bean, clove, lemongrass and rosemary. The result? A complex and highly-quaffable drink with some serious tableside stage presence.
Chicago: Sweet Poison at Cindy's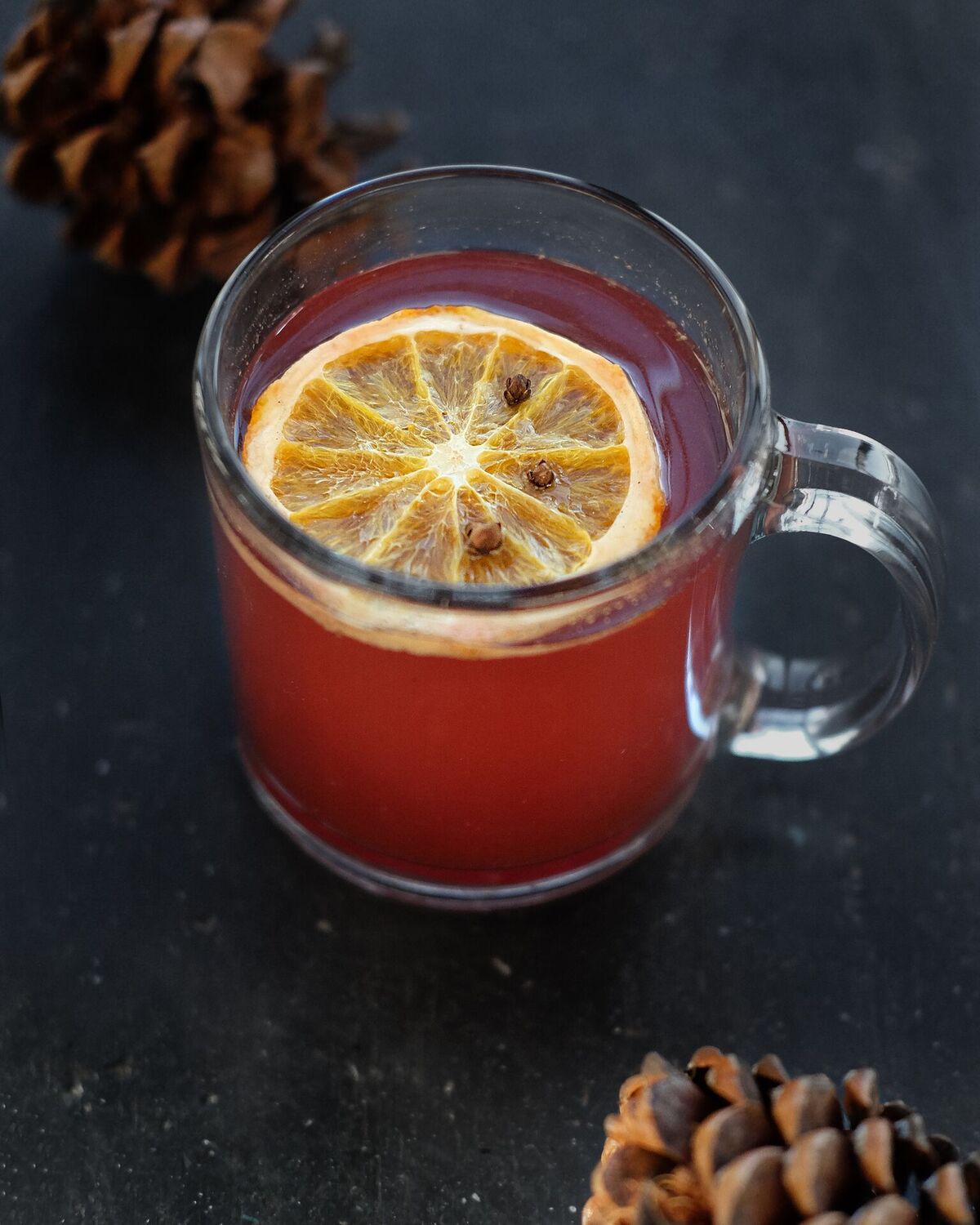 At Cindy's, the lounge atop the Chicago Athletic Association Hotel with full panoramic views of the city, they look to Russia for hot toddy inspiration. Their version, known as the Sweet Poison ($14), is based on sbiten, a traditional winter beverage in Russia made from fruit, spices, and honey. It's beloved for its complex, multi-layered flavor profile, with a perfect spicy-sweet balance. The Sweet Poison includes Krogstad aquavit (an herbal Scandinavian spirit), Cocchi Rosa (an Italian aperitif), red currant, locally-grown berries, Chinese five-spice, honey and Peychaud's bitters. If you're a fan of bold, potent, and toasty beverages, you won't want to miss this one.
Kansas City: Contrary Public Opinions at Extra Virgin
Extra Virgin, a prime date night spot in downtown Kansas City with an American-style tapas menu, features a seasonal cocktail list with both original signature drinks and creative takes on classic libations. In the latter category, you'll find the Contrary Public Opinions ($13), a toddy built around Knappogue Castle 12-Year Irish whiskey, St. Elizabeth All-Spice Dram, Peychaud's bitters, lemon juice, Earl Grey tea and serrano pepper honey, for some extra heat. It's assembled in a Georgian Irish coffee glass; and yes, it's as Instagrammable as it is delicious.
Austin: Hotty Toddy at Fixe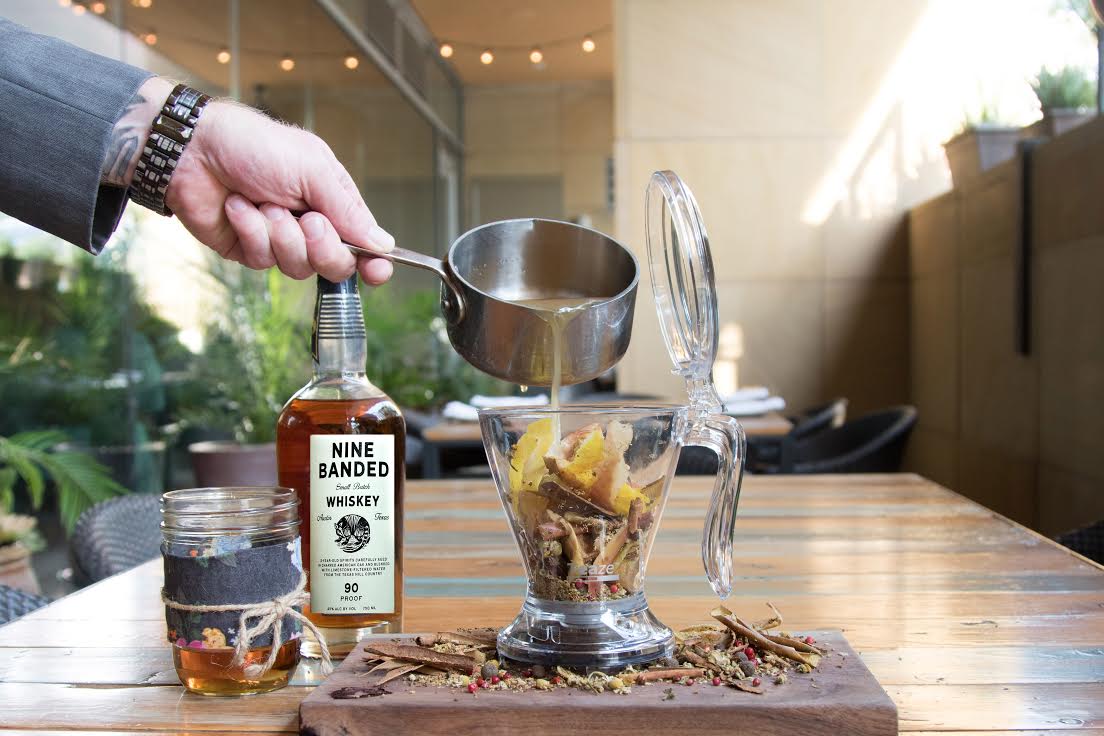 Celebrated for its high-brow versions of down-home Southern dishes, Fixe in downtown Austin also likes to re-interpret cocktail standards, resulting in a unique beverage menu with just the right amount of comfort and familiarity. A prime example can be found in Fixe's Hotty Toddy ($14), a cider-toddy blend that can easily double as dessert. The Fixe team ferments Honeycrisp apples in the restaurant cellar to make its apple cider, which is brought tableside and added to an herb-filled tea steeper, along with Austin-based Nine Banded Whiskey. Once the steeping process concludes, the Hotty Toddy gets stirred with a spoonful of house-made apple pie filling, giving it an added layer of indulgence.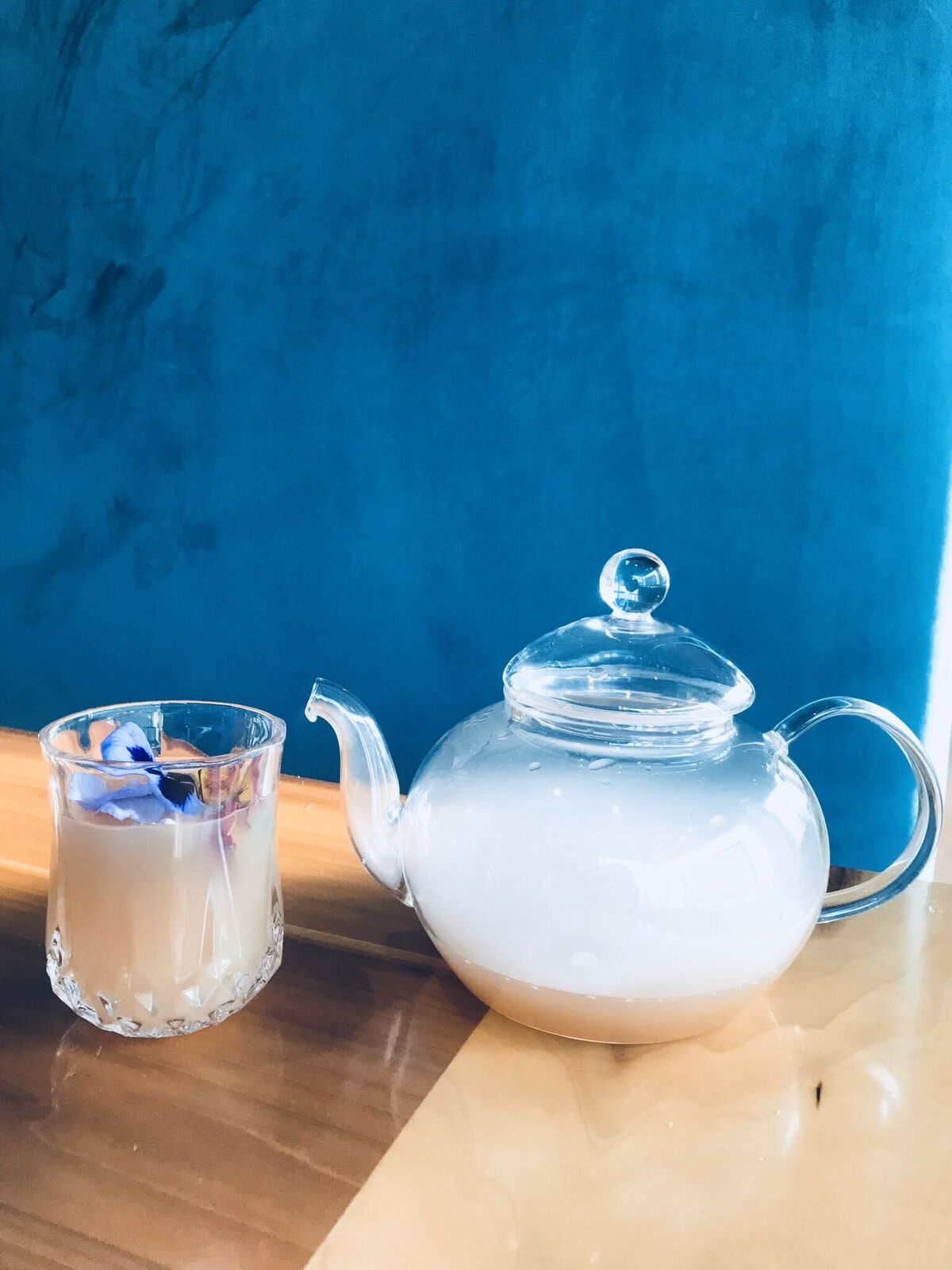 In addition to an exciting modern Indian menu with global influences, San Francisco's August (1) Five features a list of signature cocktails with South Asian flavor accents, like a version of the Dark & Stormy with ginger and Indian rum and a rum-spiked turmeric lassi. Their hot toddy interpretation, the Hot Date ($24, serves two), focuses on the sweet and succulent Medjool date. August (1) Five muddles the dates with Amontillado sherry, rum, and pink peppercorn, then serves the steamy beverage in a glass teapot for optimal visual appeal.
Seattle: Lamplight at The Nest
When temperatures start to drop, The Nest, Thompson Seattle's rooftop bar, transforms into a snug winter refuge, complete with waterfront views and a "South For The Winter" menu section dedicated to warm drinks. One such cocktail, The Lamplight ($12), is a light and refreshing toddy rendition with bright citrus notes. The Lamplight combines pear brandy, Galliano (a vanilla-anise Italian liqueur) and Lemo lemonade syrup, resulting in a tangy and soothing beverage in a stunning shade of chartreuse yellow.