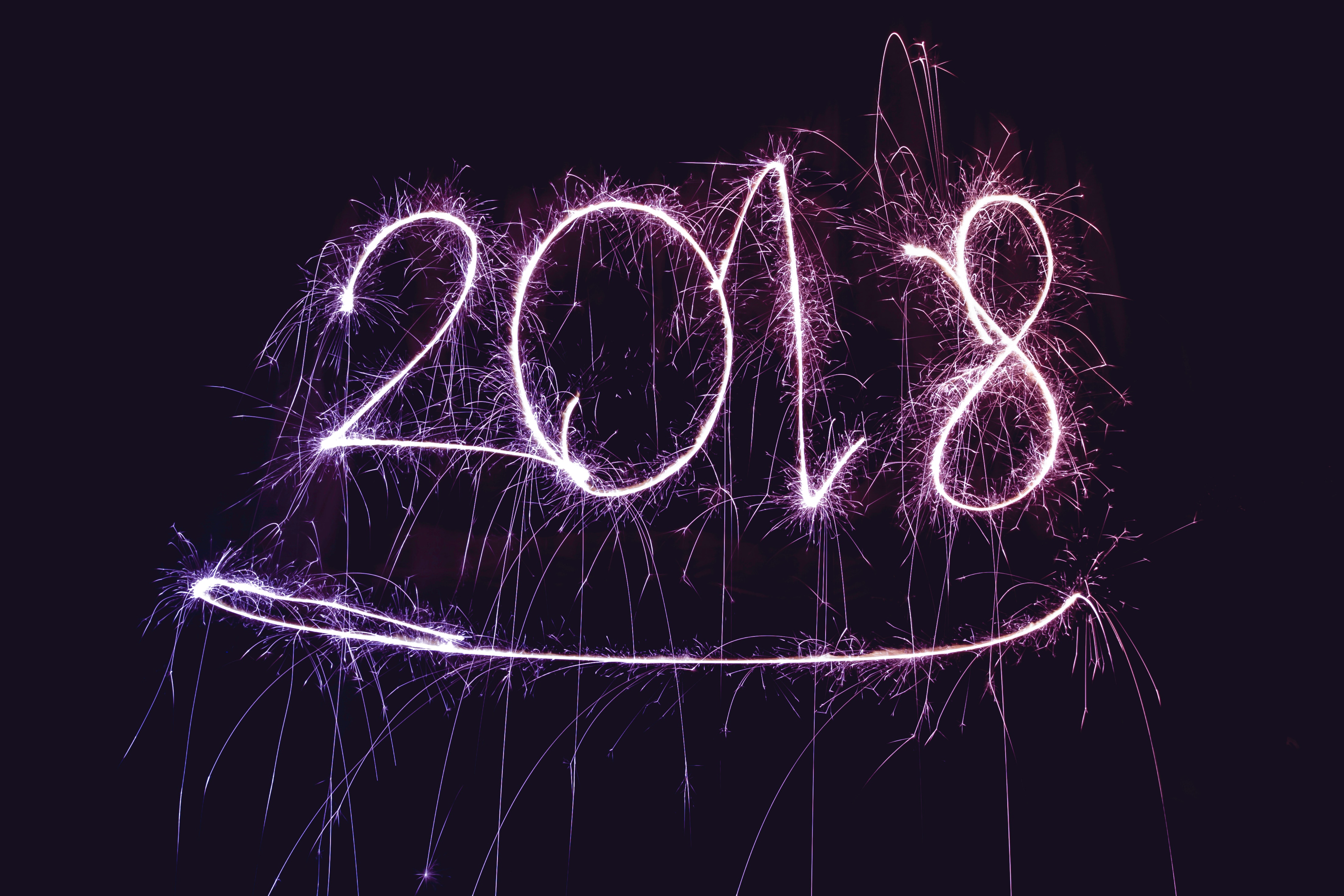 Not all New Year's resolutions are built to last. We've all been guilty of setting a firm intention on January 1st that miraculously evaporates by the time February 1st rolls around. Here's the resolution you're most likely to make and break this New Year's, based on your Myers-Briggs personality type.
ENFP: I resolve to stop drifting from exciting new experience to exciting new experience and actually build a life for myself in one place.
*Unless there's a really good seat sale on flights to Tanzania.
**In which case, ADVENTURE!
***Should I check the current weather in Tanzania? I think I probably should, just in case.
INFJ: I resolve to stop being so hard on myself and just let myself live in the moment.
*Actually wait, this resolution is flawed.
**If I'm planning to live in the moment, haven't I already failed?
***Classic me, failing to set a coherent resolution. Time to pour over a list of all my other imperfections.
ENFJ: I resolve to stop spreading myself too thin trying to make everyone I love happy and start putting my focus on self-care.
*For my first self-care ritual, I'll make a list of things that make me happy.
**Item 1: Making the people I love happy.
***Item 2: Dammit.
INFP: I resolve to stop inventing fantasies about other people in my mind and then being disappointed when they don't come true.
*I'm going to call John and tell him about this resolution. I just KNOW he'll get it.
**He'll probably realize how self-aware I am and finally fall in love with me.
***I'm going to plan our first five dates. I just know he'll LOVE what I have in mind for #2.
ENTP: I resolve to pick just ONE brilliant entrepreneurial scheme to pursue this year.
*A great scheme would be a service that helps people follow through on their New Year's Resolutions!
**Another great scheme would be one that helps people focus their attention on just one of the many options they perceive.
***I'm going to immediately get started on both!
INTP: I resolve to withhold my cynicism about mankind and give people a fair chance to display their competency in the next year.
*Unless they support X, Y or Z philosophy.
**So many people support that philosophy, but HOW? Does anybody have the capacity to reason independently anymore?
***There's no point making resolutions this year because mankind is doomed.
INTJ: I resolve to spend less time focusing on the theory behind a certain plan I have and more time on the details of its realization.
*I wonder why INTJs have such a difficult time zooming in on the small details that make up the big picture.
**I should do some research on the cognitive makeup of the INTJ to figure that out.
***Wow, cognitive functions are truly a FASCINATING aspect of typology. I think I need to spend a lot more time delving into this theory.
ENTJ: I resolve to be less all-or-nothing when it comes to my ambitions this year.
*I'm going to go all out with this resolution. Really give it 110 percent.
**I should cancel my plans for the first two months of this year to focus fully on it.
***Maybe I'll write a book on how to lessen all-or-nothing thinking. If I devote a mere 80 hours a week to the task, I could be finished by the end of the month!
ESTP: I resolve to finally start making specific plans for my future this year.
*I'll start doing this on January 1st.
**Or 2nd. I might be hung over on January 1st.
***Basically I'll just see what's going on the first few weeks of January and play it by ear.
ISTP: I resolve to stop procrastinating and finally build that app I've been meaning to build.
*I'll just research a few competitive apps first to see what I'm up against.
**Wow, this one competitive app is pretty brilliant. I'll download it quickly to test out the user experience.
***Might as well download all of them and just play around with them. For… research. Of course.
ISTJ: I resolve to stop picking up the slack of people who aren't organized enough to get their work done themselves.
*Unless someone else is doing their job incorrectly.
**In which case I owe it to myself and my company to correct their error.
***I should probably jot down a quick list of who's been doing their job incorrectly or inadequately, just so I know what I'm up against.
ESTJ: I resolve to take a live-and-let-live approach this year, instead of stressing over what the people around me are doing.
*It would be a much less frustrating world if everyone made this resolution.
**I should call up a few coworkers and suggest that they also make this resolution.
***Actually, I should probably implement it as an official policy. That way, no one will be able to dispute it.
ISFJ: I resolve to stop avoiding confrontation this year and start asserting how I actually feel to others.
*I really hope this resolution doesn't offend anyone.
**I wouldn't want to inadvertently spur a conflict, after all—that would be horrible.
***Maybe I'll just keep it to myself. It's not like others need to know about my resolutions.
ESFJ: I resolve to branch out on my own and gain a greater sense of independence.
*I wonder what my friends and family think of this resolution.
**I should call them up, just to make sure it won't offend anyone.
***If my family thinks it's a bad idea, I'll ditch it. My relationship with them is what's most important, after all.
ESFP: I resolve to stop biting off more than I can chew in every area of my life and spreading myself thin trying to do it all.
*I should also resolve to spend more time around my loved ones.
**And to take on more projects at work, since I think I'll be up for a promotion this year.
***Easy solution: I'll just make multiple New Year's resolutions and gun for them all!
ISFP: I resolve to open up and allow myself to show true vulnerability with the people I love this year.
*It's just going to be difficult to explain the way I'm feeling to people. My thoughts can be very convoluted.
**Maybe I'll sit with this resolution for a bit and think about how I could perfect it.
***In the meantime, I won't tell anyone about it. I wouldn't want them judging my deep thoughts and intentions.
Heidi Priebe is a personality psychology writer who focuses primarily on the Jung-Myers model of psychological type. She is the author of five books, including The Comprehensive ENFP Survival Guide and How You'll Do Everything Based On Your Personality Type. Follow her on Facebook @HeidiPrebe or argue with her on Twitter @HeidiPriebe1