What's red, made of velvet, is adored by a multitude of celebs, has a charitable component and is linked to Elton John? Why it's a Tamara Mellon stiletto, of course!
Just in time for World AIDS Day on December 1, the footwear designer has recreated her famous Frontline sandals that are not only perfect for the holiday party season, but have a feel-good tie-in, too. Only 100 iterations of the shoe will be released, but the proceeds from each will directly benefit the Elton John AIDS Foundation, an organization that Mellon has supported for quite some time.
While she is currently a patron of the AIDS Foundation, her link to John's philanthropic endeavor dates all the way back to the mid-aughts, when Mellon was deeply moved by a story in the London Times on the AIDS crisis that was ravaging remote villages of Africa. In particular, she was affected by the story's details about witch doctors that convinced men they would be cured of the HIV/AIDS virus if they slept with a virgin; as a result, countless women, children and babies were raped and thus infected with the disease.
The designer, who was at the time was the chief creative officer and co-founder of Jimmy Choo, called up John and asked if she could start a fund at the Elton John AIDS Foundation, just for these afflicted women. The iconic crooner, of course, agreed. So Mellon went on to put together a coffee table book, featuring photographs of celebs such as Victoria Beckham, Paris and Nicky Hilton and Heidi Klum (and the designer herself!) wearing only Jimmy Choo shoes and Cartier jewels, shot by female photographers including Pamela Hanson, Sam Taylor-Wood and Ellen von Unwerth. The book was titled 4 Inches and was accompanied by an auction of the original prints at Christie's in London.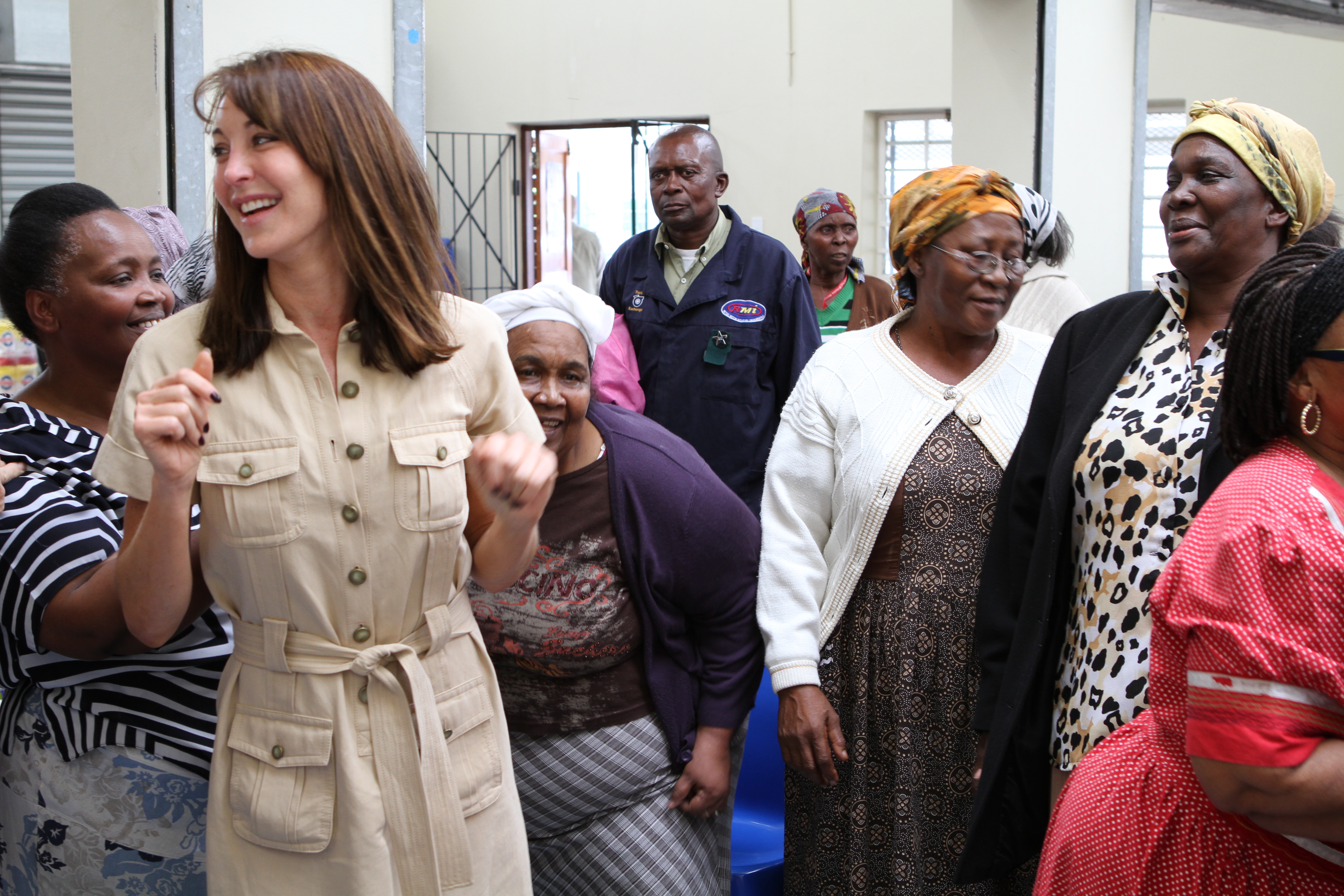 "All in all we raised $3.5 million, which at the time was the single largest donation ever to the Elton John charity," Mellon wrote in her 2013 memoir, In My Shoes. The money was used to build rape shelters, which provide treatments and a safe haven, where the women were given access to doctors, lawyers and therapists. Since their founding, the shelters have grown into safe spaces for transgender individuals, too. In her memoir, she noted that 500,000 women had been treated at the shelters; surely that number has steadily increased over the past four years since the book was published.
Mellon is still very much involved in this cause today and decided it was due time to dedicate her resources to raising even more money for these women and children in need.
"Tamara and I have been dear friends for a long time, and have worked together toward our common goal of a world without HIV/AIDS," said John. "Now, I'm honored to work with her in yet another creative endeavor that will help the Foundation continue to support lifesaving work."
So you shouldn't feel guilty for snagging a pair of Mellon's $425 stillettos—because not only are they Elton John approved, but they improve the lives of women in need.