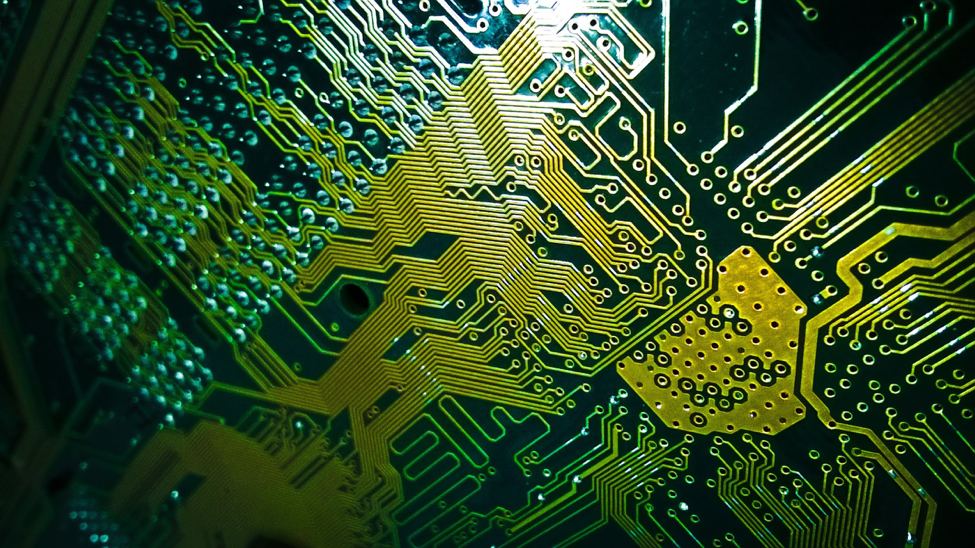 More than $3.3 billion was raised with Initial Coin Offerings (ICO) this year alone. Total cryptocurrencies market capitalization recently soared past $400 billion and Bitcoin accounts for more than 60% of it. If these numbers don't raise your eyebrows, you still have to admit that emergence of Bitcoin and cryptocurrencies is a fascinating event to watch.
Blockchain technologies are taking the world by storm with the intention to revolutionize most of the traditional industries. It's no secret – it has the potential to restructure our society for the better. Decentralization, transparency and security bring added value to various processes and set a solid foundation for new business models.
Let's take one of the oldest business models – banking, for instance. Over the past year, a multitude of blockchain startups have popped up and developed new advanced ways to incorporate lending and borrowing into cryptocurrency space, which is not an easy thing to do. On one hand, cryptocurrencies still lack solid regulations and most prominent investors are discouraged by the crypto market volatility and lack of control. Also, at this stage, blockchain is still relatively young and don't have many user-friendly tools required for complex operations. On the other hand, that doesn't stop determined entrepreneurs from achieving sound results.
These three innovative blockchain companies strive to change the way people lend and receive all sorts of financial instruments.
SALT
SALT delivers an alternative route to make money from cryptocurrency assets without giving up your position. It's a lending platform which uses blockchain to back loans. In simple terms, SALT brings the ability to list your blockchain assets as collaterals for a cash loan. Every crypto asset holder can lend them to anyone else, receive interests and regain their crypto asset as soon as the loan is paid back.
SALT attracts investors by offering no prepayment fees. The interest rate depends on the mutual agreement between involved parties. The process of applying for a loan is also much more straightforward compared with traditional services. No credit score is required and instead of focusing on borrowers history, SALT pays attention to his or hers cryptocurrency and assets value. Such model may appear risky at first, but it's not as all loans are secured with legally compliant smart contracts.
Every official SALT lender must pass SALT Lending Suitability Test to become an Accredited Investor. The first version of SALT lending platform is set to launch at the end of this month. Therefore, it will be interesting to see how it will play out.
Jibrel Network
Another disrupting crypto lending project is Jibrel Network. It's a place where users, brokers and investors can tokenize their financial assets and sell them on blockchain for profit. Even though the platform is still in development, it receives strong support from cryptocurrency enthusiasts and ICO investors. Moreover, its pre-sale ICO was more than success and raised over $3 million and attracted funds from both individual investors as well as institutions, such as TaaS Fund, Tech Squared, Aurora Partners and others.
Jibrel seeks to ease the process of converting cash and other financial instruments into cryptocurrencies. It enables individuals and organizations to store their valuables into stable and transparent money tokens. In return for the assets, users get depository receipts (CryDR) that run on Ethereum ERC20 smart contracts. CryDRs are fully AML/KYC compliant, meaning that they are based on real financial regulations. Only authorized users will be able to take advantage of platforms full capabilities.
For starters, Jibrel will support six fiat currencies and two money market instruments, but in the future, it plans to support more currencies, marketable securities, commodities and even equities.
ETHLend
ETHLend is a facilitating platform for both borrowers and lenders. Here, lenders and borrowers can meet up and decide everything from loan duration to the interest rate. Like Jibrel, the platform runs on Ehtereum network and uses ERC20 tokens act as a deposit on the loan. If the borrowers succeed to repay their debts, all the collaterals are forfeit. It works like most of the fiat peer-to-peer lending services, except the service is on blockchain and uses LEND tokens.
ETHLend has announced a strategic partnership with Brickblock to explore further blockchain lending opportunities. Brickblock itself is a trading platform which aims to connect real-world assets and cryptocurrencies to create a new generation asset trading platform. With Brickblock people can trade their ETf's, real estate and coin funds on the blockchain. Anytime soon the company expects to sell the first tokenized real-estate building with its Proof of Asset tokens.
Together, both companies will seek to enrich each other's services. ETHLend users will get access to new collaterals while Brickblock increases the scope of its tokenized assets. In such win-win situation, both companies will offer help to everyone in need of liquidity.
Exciting year ahead
2017 was an unbelievable year for crypto community and it won't stop here. We can expect to see even more blockchain services in action in 2018. Whether it is lending, payments, banking or games services, blockchain is already changing the world, and for the better.
Tomas Laurinavicius is a traveling lifestyle entrepreneur and blogger from Lithuania. He writes about habits, lifestyle design, and entrepreneurship on his blog and weekly lifestyle design newsletter. Tomas is currently traveling the world with a mission to empower 1 million people to change lifestyle for good.