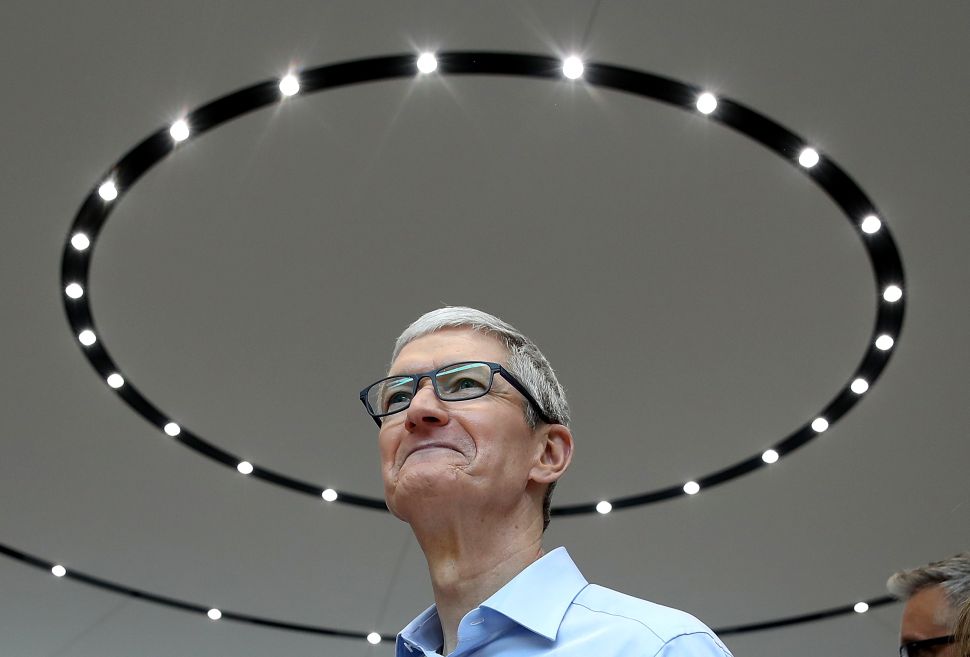 Apple (AAPL) revealed the 2017 salaries for CEO Tim Cook and five other senior executives, including chief financial officer Luca Maestri and four vice presidents, in a regulatory filing with the Securities and Exchange Commission on Wednesday.
Cook received a total of $12.8 million in compensation, including a base salary of $3 million, $9.3 million in cash incentive and other items like pension and insurance. Cook's incentive payout exceeded target rate by 55 percent, a strong rebound from last year's $5.3 million, which was 15 percent short of the target amount.
Apple's SEC report didn't count stock ownership for Cook, but included the category for other executives, which put Cook's total compensation well below the others' on paper. The CFO and four vice presidents each held about $20 million in Apple stocks. Excluding stock awards, the five executives were paid slightly over $4 million each.
Cook's real pay in 2017 was huge, compared with the rest of the executive team. In August, he received $89 million worth of Apple stocks after hitting a key performance goal, a package agreed upon when Cook succeeded Steve Jobs as CEO in 2011.  
Apple had an encouraging 2017. Both sales and profit saw increases for four straight quarters. In the fiscal year ending September 30, Apple reported $229 billion in revenue and $61.3 billion in profit, both surpassing goals. The company is currently valued at $790 billion, the largest in the world by market capitalization.
Nevertheless, with mixed forecasts around Apple's new products—iPhone 8, iPhone X and others, the company's prospect in 2018 leaves much to be determined.
Since the launch of iPhone 8 in September and iPhone X in October, Apple has been secretive about the sales data for these new products. Recently, rumors leaked out of iPhone suppliers in Asia about iPhone X manufacturing orders dropping 40 percent for the first quarter in 2018. A weak sales projection in first quarter will likely hurt Apple for the better part of the year, as iPhone sales have historically slowed down in the second and third quarters due to the annual new phone launch in fall.
To further complicate things, Apple is facing a number of unresolved lawsuits in the U.S. and abroad for allegedly slowing down old model iPhones in order to push new phone sales, which has sparked controversies around the company's ethical standards.